How to Putt on a Multi-tiered Green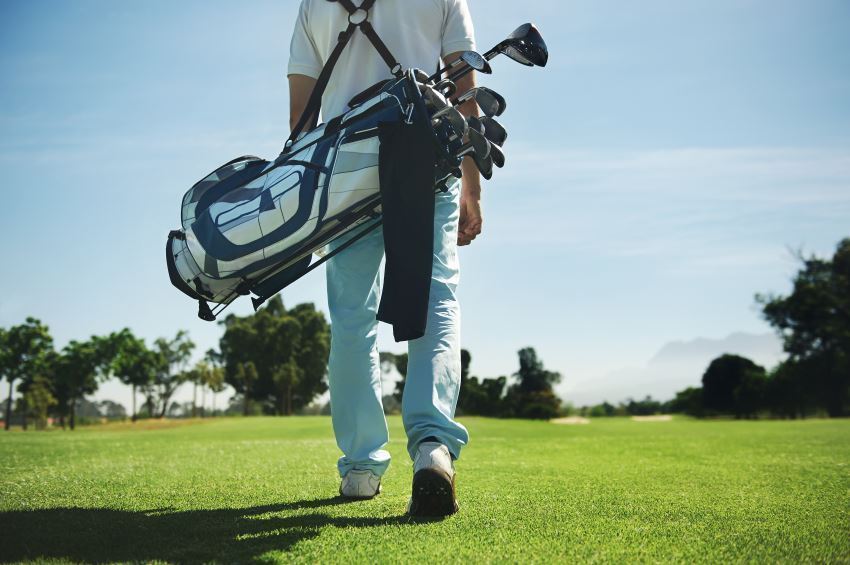 Having confidence on the putting green is one of the biggest keys to scoring well in golf. Many golfers look at the green as a respite because it is so difficult to go from the tee to the putting surface on many of the longer holes. However, golfers interested in scoring well know that most of the work has to be done on the green. Many golf courses have multi-tiered greens that test a putter's eye, touch and stroke.
Instructions
Difficulty: Moderately Challenging
Get a solid picture of the distance and speed your ball will have to negotiate when putting on a multi-tiered green. Most multi-tiered greens are quite large, and the ball will go from one level to the next on the way to the hole. By standing off the green, you should get the picture and also determine if the ball will have any additional breaks as it goes from one level to the next.
Study your putt carefully from a spot about 8-feet behind the ball. You should get down in a crouch and determine where the breaks are in addition to where the green shifts from one tier to the next. Then walk the length of your putt to see if you can spot any additional breaks.
Attack an uphill putt on a multi-tiered green. Uphill putts tend to be straighter than multi-level putts and you have to get up the ridge or hill to get to the second level. If you don't hit that putt hard enough, it won't get up to the second level. If it does, it will fade to the right or left.
Strike the downhill putt with just enough speed to reach the ridge that will take the ball to the next level. In addition, you must play the break. If you see a right-to-left break on the first ridge, you have to play your ball to the right and then let it come back to the left as it descends. This shot requires a deft touch and patience. Remember to putt for the downhill break and not the hole.
Grip your putter about six inches down the shaft on your downhill putts. You need greater touch and feel on this put. Holding the club lower should allow you to negotiate this putt successfully.
Tips & Warnings
Hit uphill putts on multi-tiered greens aggressively.