The Perfect Golf Ball Display Case: Buy or Build Yours
Updated May 10, 2022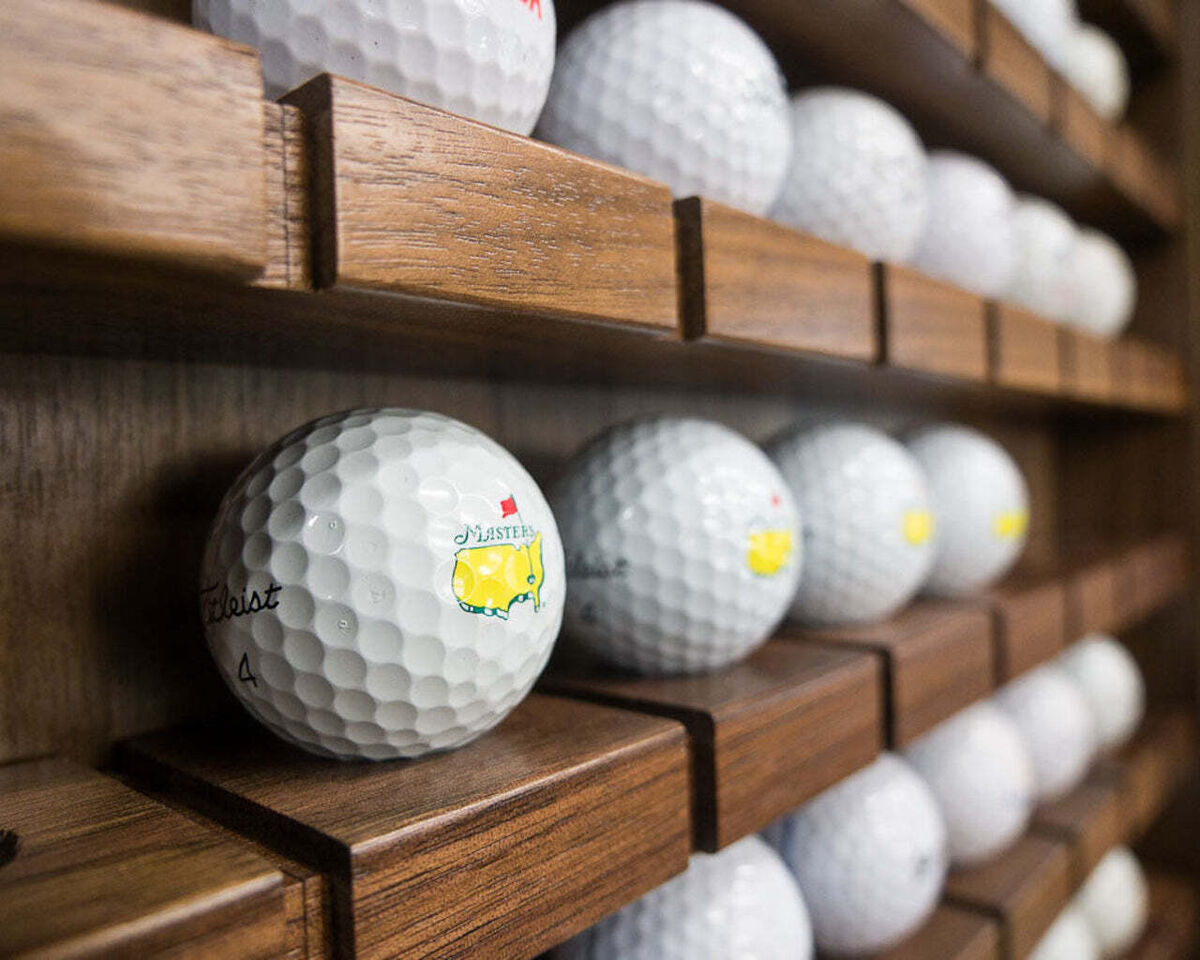 A golf ball display case is a great way to show off your hole-in-one, an autograph, or keep a reminder of all the great golf courses you've visited. There are modern and traditional golf ball cases and they vary in the number of balls you can display. Which one might be right for you?
Best Large Golf Ball Display Case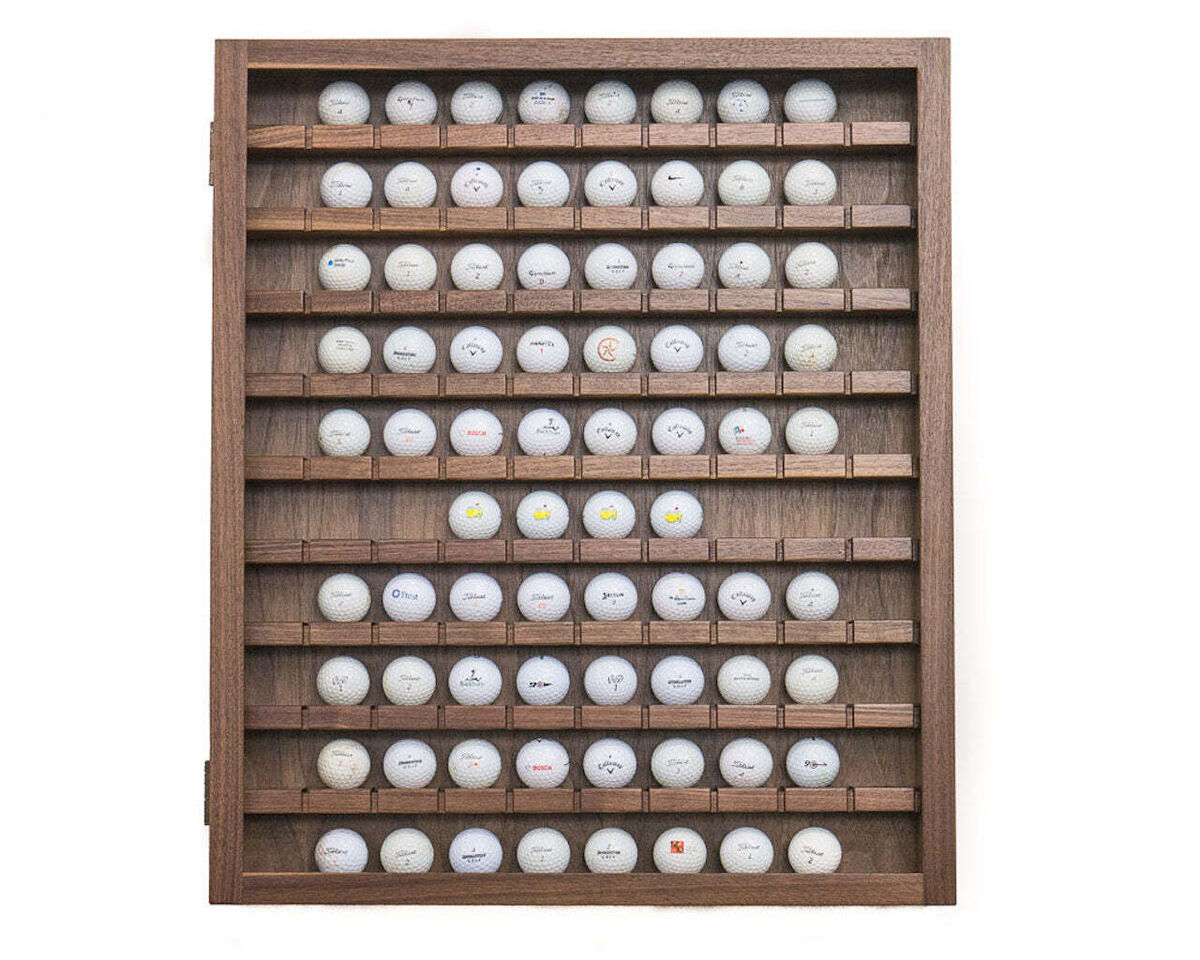 Chances are if you have 100 golf balls to display, you want something for your living room, golf man cave, or a highly-visible place within your home or office. This display case from Andy Rawls is pure class with a glass door enclosure and a perfectly spaced layout for up to 100 golf balls and is available in walnut, cherry, white oak, or Texas pecan wood finishes. This is sure to be a highlight of whatever space it's in.
Best Case for Moderate Collections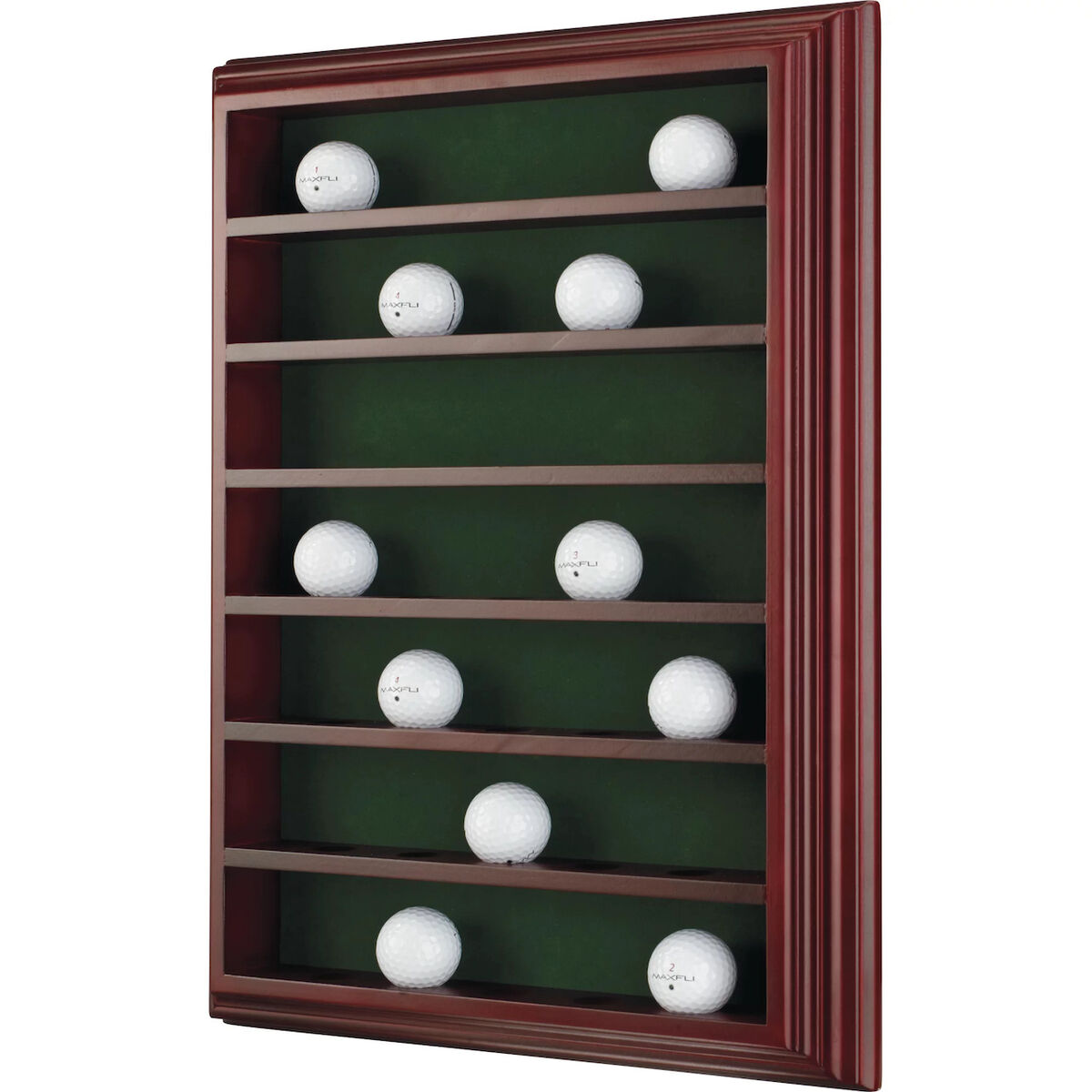 The 35 Ball Cabinet from Maxfli is exactly what you think of when describing a golf ball display case. Made from durable mahogany, this display case looks great in any setting with a classic frame and green felt background. Its dumpled shelves ensure the golf balls stay securely in place. The best part is if your collection eventually exceeds 35 you can easily put another one right next to the first.
If you are lucky enough to have a hole-in-one to your credit you want to display every possible aspect of that experience, in addition to telling the story to everyone who cares to listen. The Ball & Photo/Scorecard Shadow Box from Hole-In-One Trophies not only has a spot for the ball that did it all but also a small plaque with all of the hole information. Fill the placeholder at the top with either a landscape photo of the golf hole or your scorecard.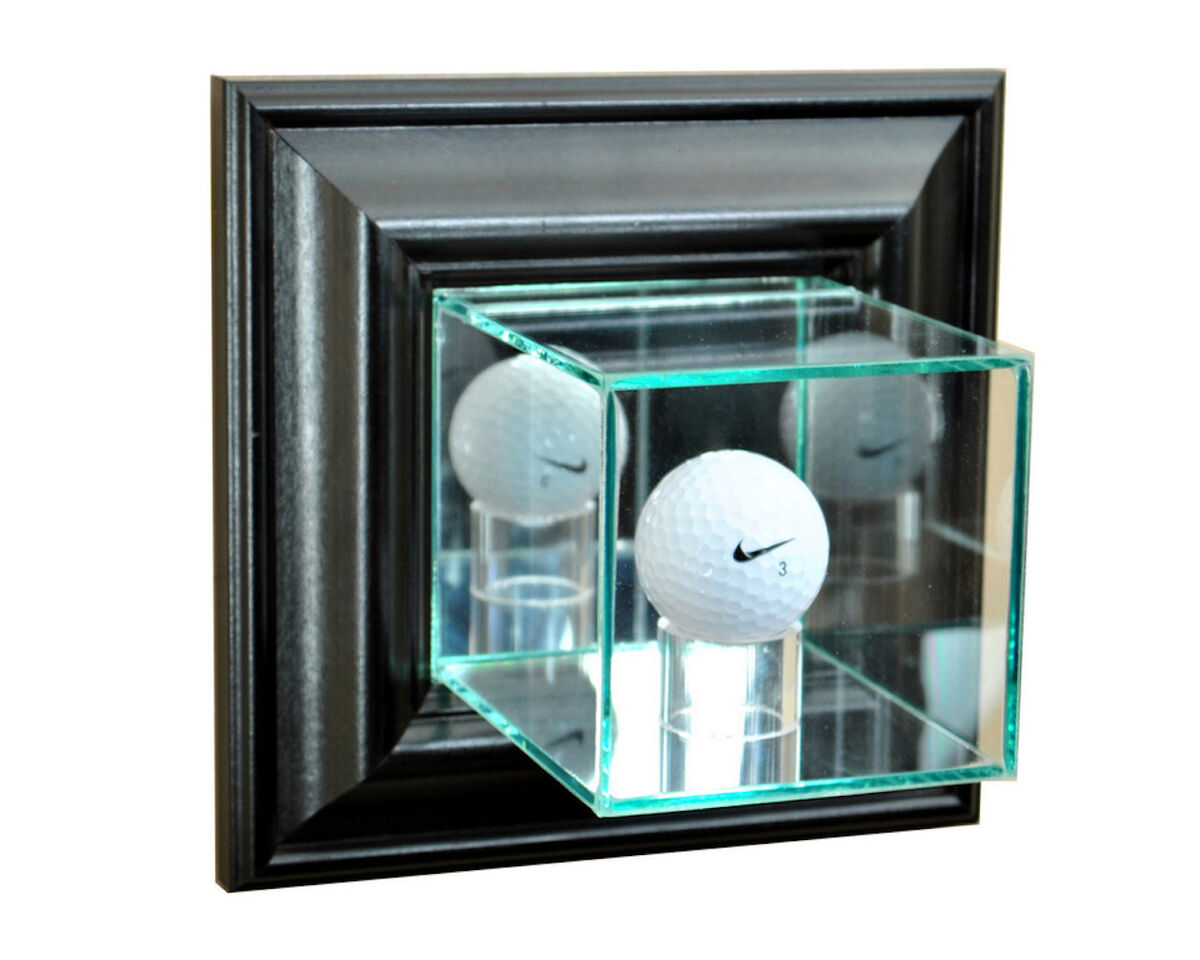 If you have a golf ball signed by one of your favorite players but it's rolling around in a box somewhere, give it a home on your wall with the Collectible Supplies Deluxe Golf Ball Display Case. This glass-mounted golf ball case mounts to your wall and displays an autograph golf ball in style. It can also be a hole-in-one display if you'd like.
Torched Products Golf Ball Display Holder
If you're looking for a modern twist on a golf ball display case this Golf Ball Display Holder from Torched Products looks great in a modern setting or if you've recently remodeled the space it's going in. You have your choice of a display holder that houses 19, 34, 41, or 76 golf balls, all of which have precisely carved holes with teeth to keep each golf ball in place after it's hung.
DIY Golf Ball Display Case
If you're handy, have the appropriate tools, and would like to go the DIY route to create your own golf ball display case here is a great video to guide you along, or follow the steps outlined below.
Secure the base of your golf ball display case. Cut a piece of green felt to fit the bottom of your base and glue it with rubber cement.
Place your golf ball inside the acrylic golf ball holder. Secure it with a golf tee replica and rubber cement. Hold the tee and the golf ball in place for five minutes.
Secure the acrylic golf ball holder to the wood base with rubber cement. Use four stripes of rubber cement on the outside edge of the acrylic ball holder. Hold it in place for five minutes.
Place a metal tab inside a metal engraving kit. Punch in your name, the golf course, the hole and what club you used on the particular date you made your hole in one or memorable shot.
Glue the tab to the front of the display with rubber cement. Use four stripes of rubber cement so the tab stays in place. Hold it in place for five minutes.
A golf ball display case is the perfect way to show guests how much you love the game, or can be a subtle reminder of a great moment in your life. Either way, displaying golf balls around your home or office is a can't miss accent.