Yucatan Peninsula Golf Vacations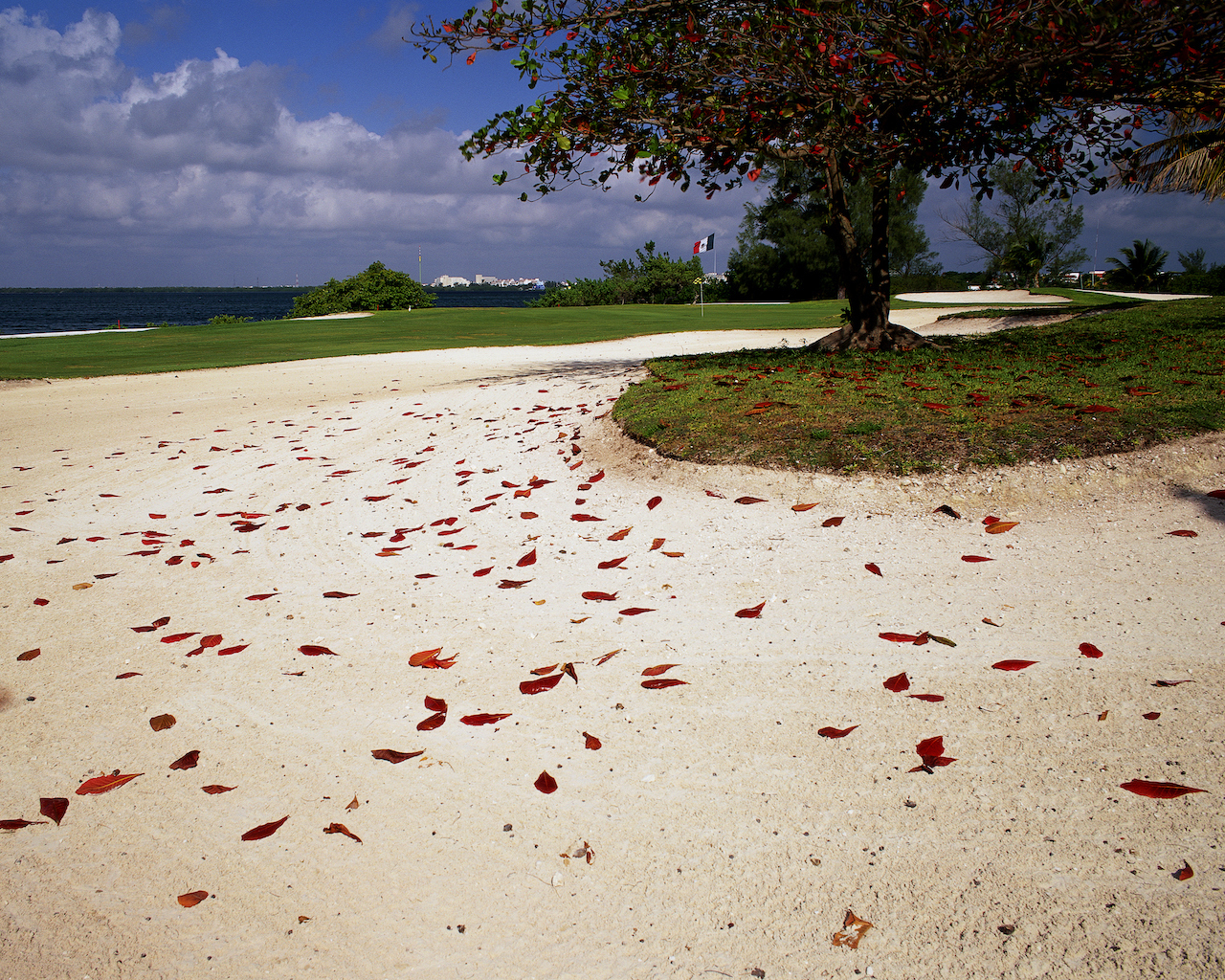 The Yucatán Peninsula is very deeply immersed in history. In fact, the mystery surrounding the Maya civilization is one of the greatest enigmas that has faced modern archaeologists. From 900 to approximately 1500, it flourished and, by some estimates, reached a population of some 16 million. During this six-century period, a dynamic and sophisticated society was created, with nobles, priests, artists, scribes, craftsmen, warriors, and farmers. This structured civilization built a great many Mayan cities and temples. Two questions linger on: How did they accomplish what they did with the limited equipment available during that period, and what happened to them? True, there are some four million descendants still speaking the Maya languages, but the once proud and magnificent cities no longer rule.
Cancun, a Mayan word, means "Pot of Gold." With an average of 240 cloudless days a year, it is little wonder the Maya people came here for a respite from the interior rain forest. Cancun is an island connected to the mainland by two bridges and is the site of several resorts, as well as two golf courses.
Golf can be played on the Pok-Ta-Pok Golf Club course. The name comes from the Mayan language and means "game played with a stick." You can't get more basic than that. The course, designed by Robert Trent Jones, Jr., has a par of 73/74, and reaches a more than respectable 6,721/6,142/5,586 yards. The clubhouse includes a pro shop and a cafeteria serving breakfast and lunch. There is also a new golf facility - the Cesar Park Golf Club. Part of the Cesar Park Beach & Golf Resort, it plays 6,641/6,102/5,246 yards with a par of 72.