Whistler, British Columbia Golf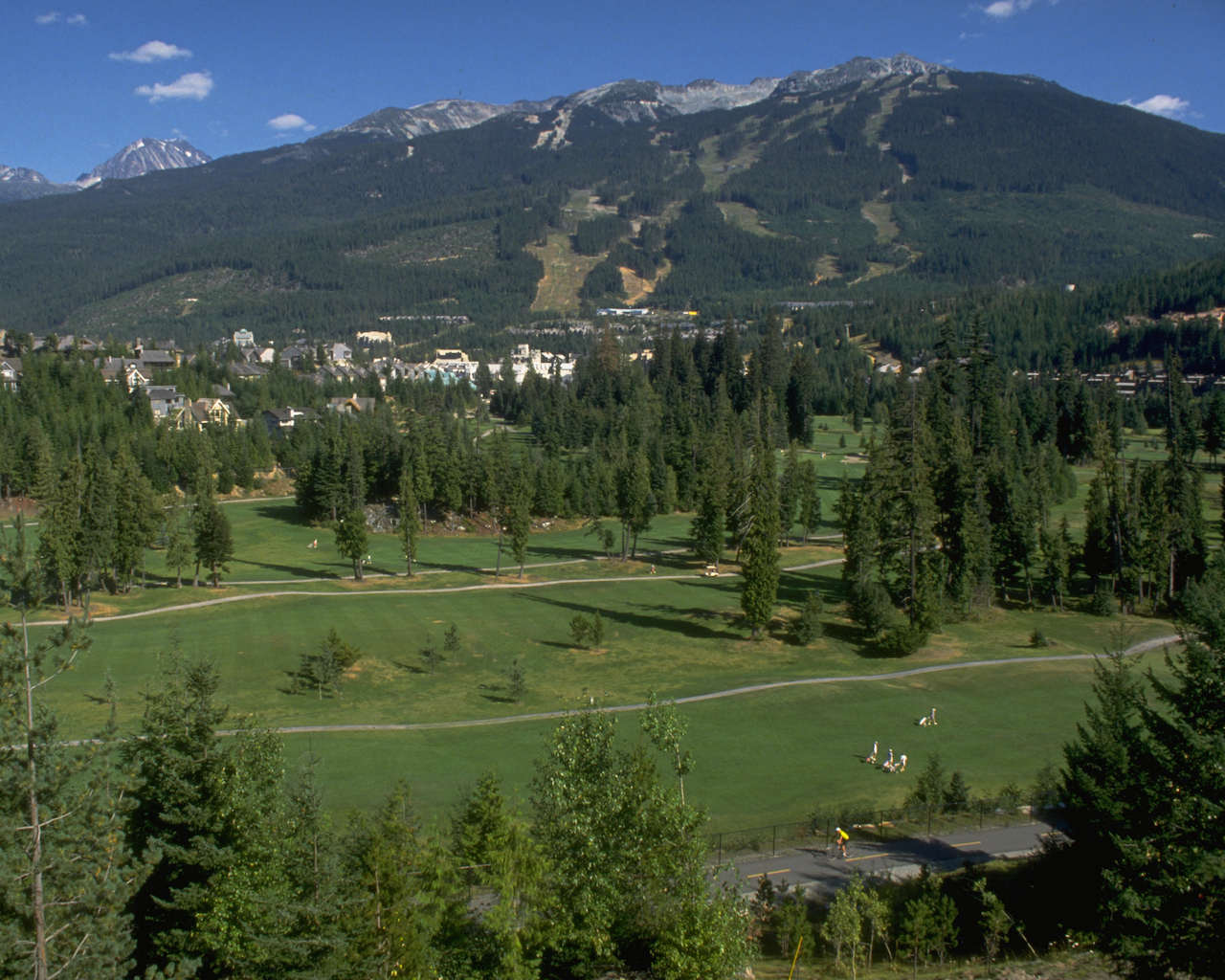 Whistler Village is generally considered one of the finest ski areas in Canada or, for that matter, in North America. The alpine-style village offers many different types of accommodations, from hotels to condominiums to chalets. In fact, within the village itself there are 18 different types of lodgings, while outside the village proper (the so-called Valley Accommodations), there are another 16 hotels of various kinds. In total, there are approximately 5,600 rooms.
Some of the hotels provide amenities such as swimming pools, saunas, Jacuzzis, fireplaces, fully equipped kitchens, on-premises restaurants, lounges, and tennis courts. When making reservations make your requirements clear. While a few of the inns within the village have their own restaurants, they are all grouped near a number of places to eat. The food selection is almost limitless, extending from the most sophisticated European cuisine to fast food.
Activities are almost as varied as the accommodations. Whistler's five lakes and nearby rivers offer whitewater canoeing, kayaking, river rafting, sailing, windsurfing, swimming, and fishing. Should you tire of water action, you can try tennis, horseback riding, hiking, walking trails, guided mountain tours, chairlift rides, helicopter glacier skiing (that's right - glacier skiing in the summer), jogging, and cycling paths. In addition, arrangements can be made to pan for gold, tour a mine, climb a giant monolith, watch logging championships, visit hot springs, take a train to the desert-like Southern Caribou, or explore the interior of British Columbia by car. During the winter months Whistler Mountain really comes into its own. The resort area offers some of the finest skiing in North America.
Finally, to the main focus of interest (as far as we are concerned): golf. The Whistler Golf Course officially opened in 1983 with a demonstration round by Arnold Palmer. Designed by Palmer & Associates, it measures 6,502/6,074/5,381 yards and pars at 72. This layout is fun, but the second nine can give you problems. At one time this was a swamp area and a great deal of water was redirected to form hazards. One creek really becomes a nuisance, paralleling and then crossing one fairway no less than three times. As I recall, it was the par-5 11th hole.
A Robert Trent Jones, Jr. golf course came into play in early 1993. Measuring 6,635/6,243/5,692/5,157 yards, it pars at 72. Literally carved out of a rugged forest setting, it uses abrupt elevation changes (up to 300 feet); water is a factor on 12 holes. Along with ancient Douglas firs and massive granite outcroppings, this course may eventually be judged one of the finest golf courses in the country. Another championship layout came into operation in 1996. Designed by Jack Nicklaus and named the Nicklaus North Course, the par-71 course reaches out a substantial 6,925/ 6,438/6,046/5,503/4,693 yards.