Golf Travel Tips - Stranger On A Strange Course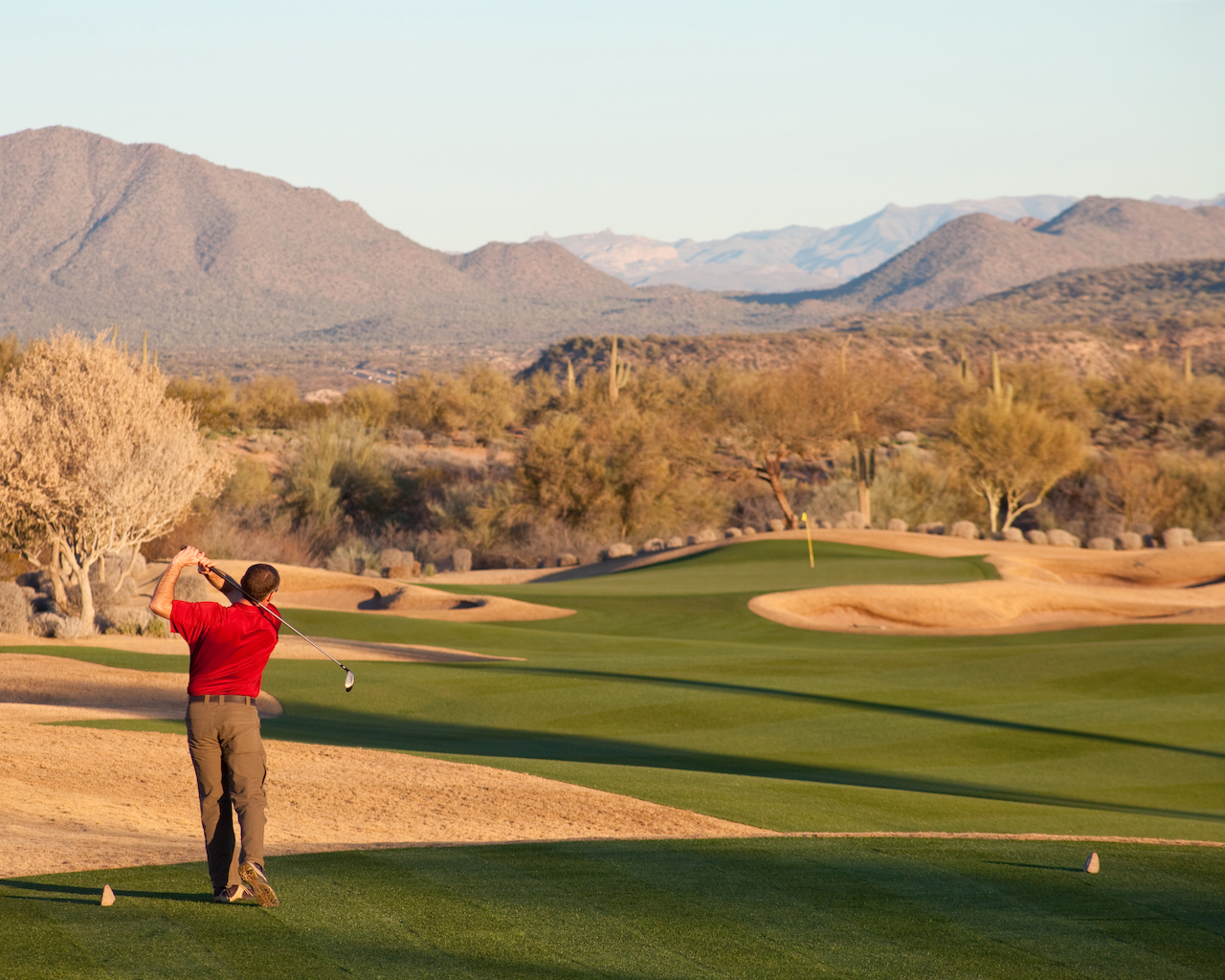 One of the greatest things about golf travel is the excitement of playing new and different golf courses. Like me, I'm sure you often choose courses to play based on the challenge and beauty of the layout, and other factors that add up to great golf. Many of these courses have well won the efforts of those of us who go to great lengths to travel there just to play those courses. Many such courses charge hefty green fees, but are worth more to many golfers than lugging home an expensive souvenir (in fact, I often keep scorecards, along with photos I've taken of particularly scenic courses, as souvenirs of my trip).
So why do we sometimes arrive and start playing, much like an impulse buy is to choosing a souvenir?
Jumping right in...to a higher score
I've often arrived in time to sign in at the clubhouse and then head right out without getting a feel for the course or even loosening up. At the first tee, I take a hopeful swing; on the first green without knowing the speed, I inevitably set myself up for a three-putt; on the second, my swing still feels awkward and my unfamiliarity with the course just makes matters worse. Finally, by about the sixth hole, my swing starts to feel better and I've come to know the course enough to get my game back. Yet when this happens, I can't help but feel I've wasted part of the experience by making almost certain my game (and score) will be less than optimal until I get my bearings.
The solution?
"Warm up" to a new course
I now make sure I arrive at a course with extra time to orient myself. I get there early enough to relax and have breakfast (or a light lunch) at the course, browse the pro shop and clubhouse (some courses have memorabilia, photos, trophies, etc...that recall great moments that have taken place over the years - some of which you may have witnessed on television or read about), and then head to the range and putting/chipping greens.
I like to hit a few balls on the range and then spend a good amount of time on the putting/chipping green. Because greens are generally quite different from place to place, you should try to get a feel for the speed and contour of the greens. This will give you an advantage and make you feel more at home when you tee off.
Another way to orient yourself is to take a look at the scorecard before you head out to get an idea of the course layout. The card provides several tips, including where water and other hazards lie.
So remember, a little mental preparation and a few practice putts go a long way in making the challenge of an unfamiliar course a lot more enjoyable.
More Travel Tips by Julie L. Moran