Golf Tips - My Fantastic Four-some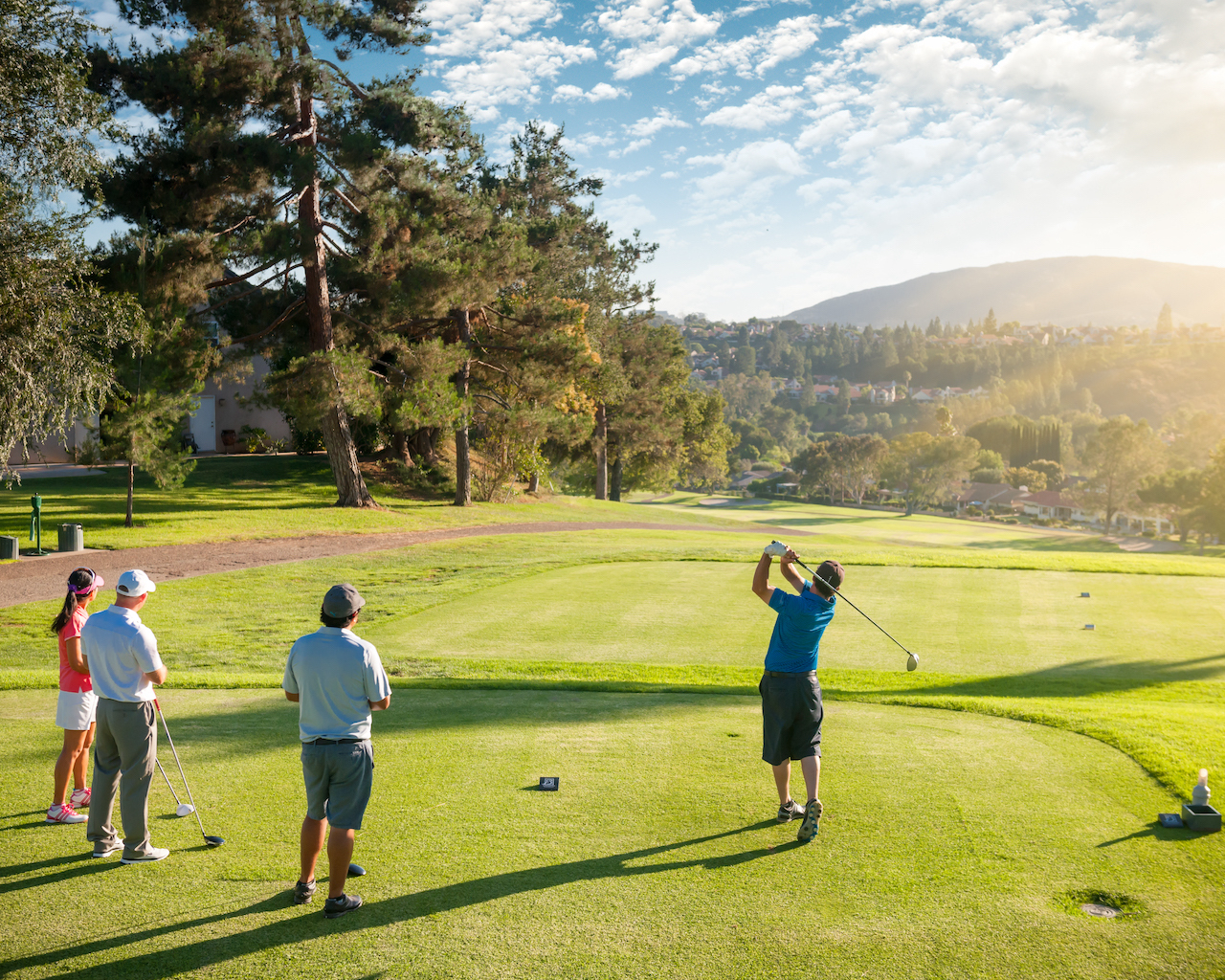 The combination of the recent Independence Day holiday and the upcoming new movie The Fantastic Four got me to thinking.
Most people play golf in a foursome, meaning four people per group. The July 4 celebration is usually spent with family and friends. What better way to combine the best aspects of both than to put together a special golf foursome by inviting people you have admired and cared about through the years.
Who would be in our dream foursome? Perhaps your group would include actors, musicians, world leaders, history-makers, professional athletes and so on. Who wouldn't want to play and mingle with people who have accomplished great things?
I've been quite fortunate to play an teach golf to many famous people from all walks of life, from the political arena to professional sports to great musicians and other talented performers. However, if this were a one-time chance to put together my ultimate dream four-some, I would choose my family.
First I would invite my mother, Barbara. It was because of her I took up the game many, many years ago. She was a terrific golfer at our home golf club in Ohio. She played to about a 4 handicap, and even has a plaque erected in her honor on the No. 18 hole. She was the only woman to hit a drive over the creek from the championship tees, which was a carry of 240 yards. That happened in the early 1970s, before all the great advancements in equipment and technology that today's players enjoy.
Lung cancer and subsequent bouts of chemotherapy sapped my mother of strength but not determination. After she had surgery to remove one of her lungs, part of her therapy was to get back to doing things she enjoyed - including golf.
I was in high school at the time and I periodically accompanied her to the golf course. I usually just watched her hit balls, but on occasion I took some mighty swings - with poor results of course. I sent balls in all directions and even missed the ball completely at times.
She taught me about the grip and other nuances in the game. I was a pretty good athlete in school, playing varsity football, baseball and basketball, but golf never interested me. In my mind golf was what older people did for relaxation.
Yet, as I watched the purity of her swing and effortless rhythm, combined with her unbridled enthusiasm, I became more intrigued … so much so that I got hooked on the game.
Sadly, my mother's cancer came back and within a year she had passed away. She never got to see me play or win any tournaments, but I know in my heart she was there watching over me.
Next I would want my father, Tom, to play in our foursome. He was about a 10 handicap who was our club president. Tom was a medium-length, straight hitter with a good short game.
He liked to needle me constantly on the course and would get me flustered to take me out of my game, which he accomplished on numerous occasions.
Once I started beating him, however, he stopped taunting and was instrumental in my getting a college golf scholarship to further my education, which, to him, was the most important thing.
The last member of my dream foursome would be my younger brother Todd. He was a good all-around athlete who started playing golf because of my success in national events. I gave him some lessons periodically and he caught on quickly. He wanted to beat me badly; he was a long hitter but a little wild. Today, he plays to a 2 handicap.
Three years ago my father died after a long illness. Alas, it would have been my Fantastic Foursome to have my mom, dad, and brother tee it up with me for a family golf outing.
My brother, who lives out of state, and I will get together at some point to play, which will be a good time. I know I will see my parents again one day, and we will have plenty of time for golf and other things to catch up on.
In the meantime, I will always see them in my dreams, and I think that's pretty fantastic.
---
Read More
Professional Golf Tips
and Watch
Instructional Golf Videos