Golf Tips - Close Enounters of a Cobra Kind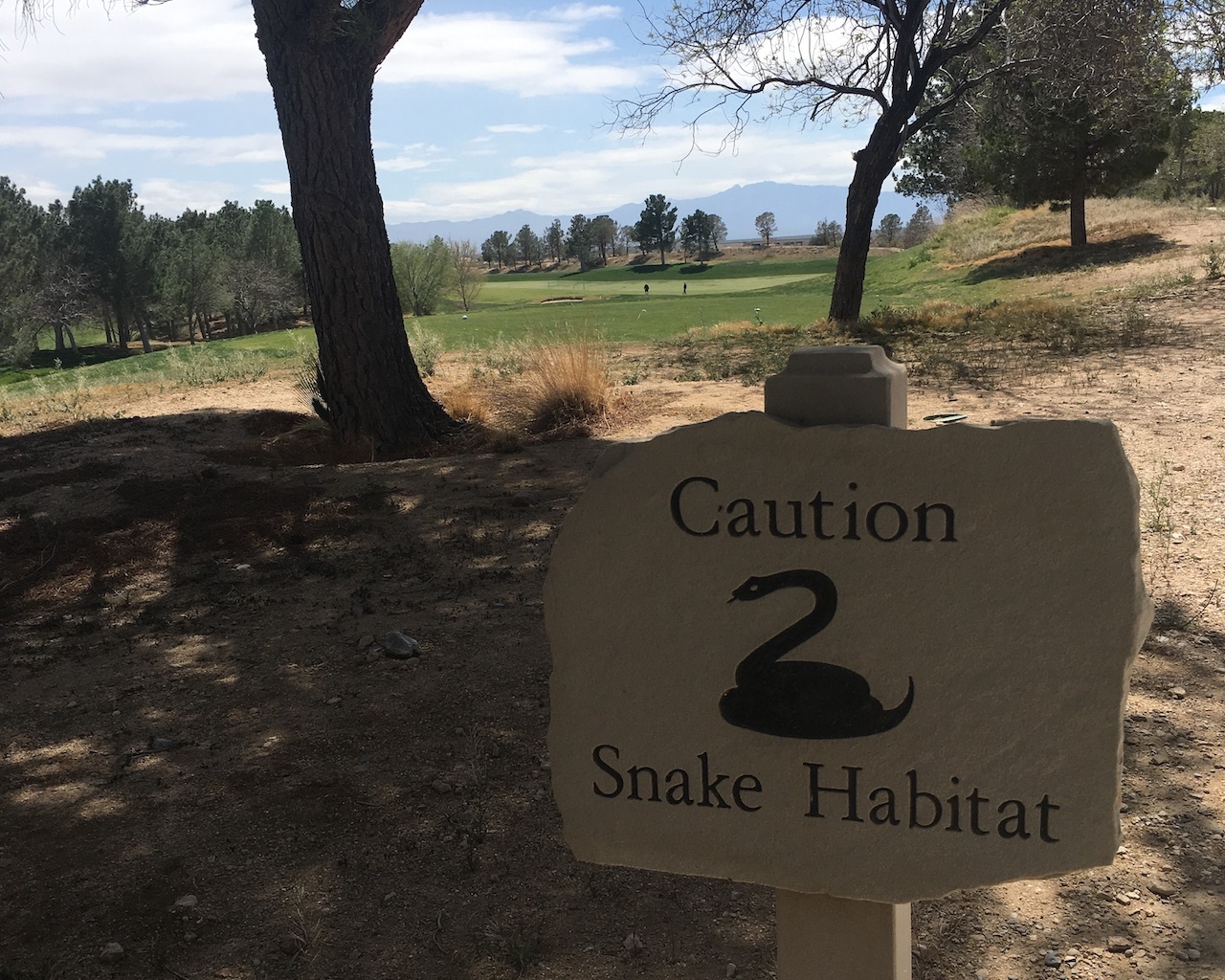 With all the rain we have been hit with in the last 10 days, I recently saw a snake perched on my front door step trying to stay dry.
Like most people, I am not a big fan of snakes; however, I appreciated the snake's attempt to get out of the rain. The sight brought back memories of an experience I had with a more lethal snake in Calcutta, India when I was playing on the Asian golf circuit in the early 1980s.
During a practice round, a few of the other pros and I rounded up some local caddies to carry our clubs and give us some pointers on the course as we prepared for the tournament.
As the practice round progressed we weren't able to communicate very well with our caddies. Their English was minimal and I wasn't up to speed with my Indian dialect. My caddy was quite good at supplying me the correct yardages and reading the greens with all the subtle breaks.
Soon, we came to a hole on the back nine that I will never forget as long as I live. It was a dogleg right, with a pond over the right edge of the fairway. I had pushed my drive slightly to the right edge and so did one of my playing companions.
As we started to search for our balls in the heavy rough - rough that was taller than any we had encountered elsewhere on the course - we noticed our caddies were declining to help us. Instead, they began mumbling something in their native tongue and started waving their arms.
I turned back to continue my search for my golf ball when suddenly, right in front of me, no more than five feet away, I saw two cobras raised up from the rough that were staring me down.
I froze and all I could think of was the scene from the "Indiana Jones" movie where Harrison Ford (Indiana Jones) encounters snakes at the bottom of the tomb and says "I hate snakes!"
Fortunately, our caddies responded by attracting the snakes' attention as I bolted toward the fairway in record speed, along with my playing companion who was nearby but not in harms way like myself. My heart caught up to me a few minutes later!
We completed the round and, needless to say, I never did hit the ball anywhere near to the right when I played that hole on any of the four days of the tournament. I guess you could say that that hole really had me snake-bitten.
---
Read More
Professional Golf Tips
and Watch
Instructional Golf Videos