Golf Tips - More Women Are Playing Golf for Business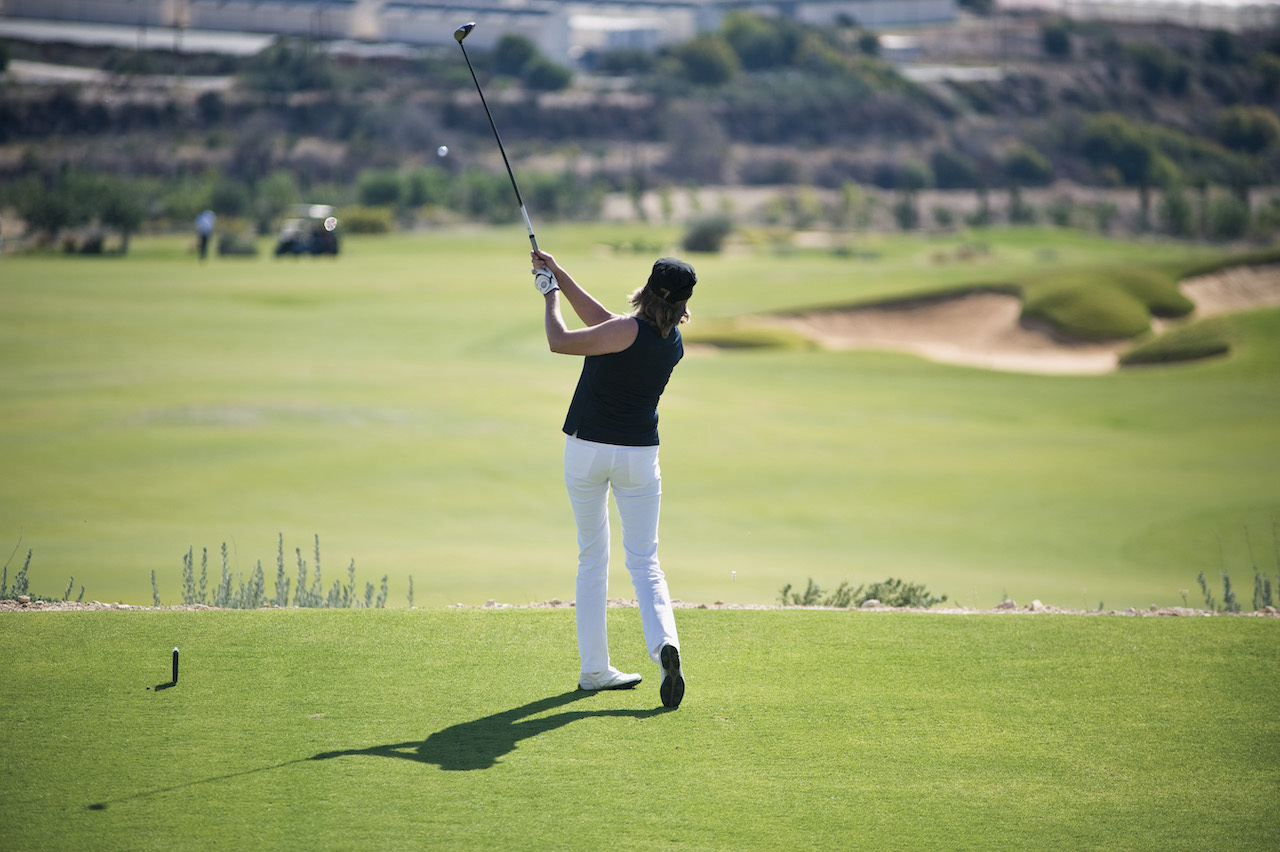 Throughout my years of giving golf lessons, I would estimate that women constitute about 40 percent of my students. That number has risen significantly in the past few years, primarily among junior golfers and business women.
More young golfers are turning to the game because of the greater opportunities available for college scholarships and the increased prize money being offered to female professionals. I've send a number of good, young players off to major universities to play for top-notch programs that will give them not only good competition but more importantly, a solid education.
Numerous Women in corporate America are playing for business reasons first and foremost. Employers view potential candidates in much the same light when it comes to credentials and degrees. Whether you play golf might be the intangible that swings things in your favor. Many companies use golf to schmooze their clients, and, if you don't play, you're going to be out of the loop.
Time spent with clients on the golf course is vitally important to establishing rapport and building relationships. Aboard room or office setting usually provides limited time with too many opportunities for distraction. Conducting business on the golf course, however, provides four to five hour of interaction with clients or potential clients in a beautiful setting that allows each person the chance to get to know their playing partners in an atmosphere much more "friendly" than the sterile office environment.
Another reason more women are taking up the game is because their husbands or boyfriends enjoy the game, and learning the game provides and opportunity to do something fun as a couple. Other women who are single have told me that playing golf provides them with an opportunity to meet "cute guys."
Others said they like the game because it gets them outside and they can play at their club with their female friends or spend quality time with their children who like to play.
Women, no matter what age, tend to stay with a structured lesson plan better than men. They are more meticulous and take time to warm up in most cases before playing. They are much more flexible than men, which is good and bad.
Most women tend to over-swing too much. My lessons focus on helping them to tighten their swings, which in turn gives them more power and control.
The greatest obstacle most women have when it comes to playing golf is taking a divot on their shots. They tend to want to pick the ball clean off the ground.
Teaching women is enjoyable because they come in with a lot of energy and eagerness to learn. Sometimes women will only take lessons from another woman; I understand because this situation makes them feel more comfortable dealing with another female. However, women who are serious about their games will go to the best instructors available, regardless of gender.
I've had people call me and ask, "Do you teach women?"
My response usually is, "I have taught left-handers, people with physical disabilities such as polio, blindness, prosthetics, etc, ... I think I can help you, too."
It's great to see female golfers of any age playing because it's a sport for a lifetime. Many wonderful times will be spend on the course with family, friends and business associates - so get into the game and enjoy the experience that golf will bring you.
---
Read More
Professional Golf Tips
and Watch
Instructional Golf Videos