Golf Tips - Executive Golf: Where Deals are Made and Jobs are Won ... Or Lost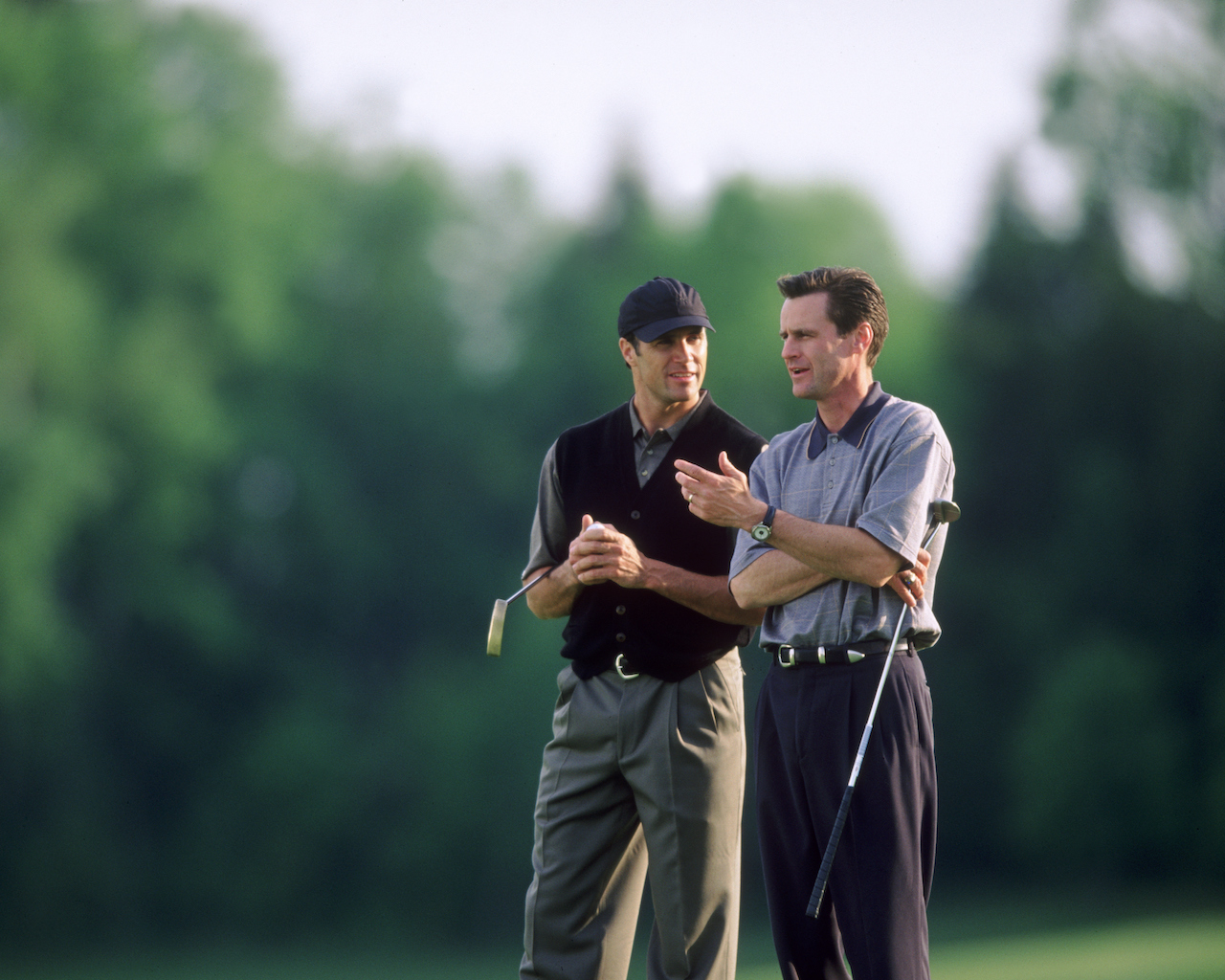 A golf game can be an important sales tool. It can help build business relationships. It can seal a deal. It can also lose you that coveted contract - or job.
There is a famous expression that states 'Sports Build Character'. As inspiring as those words may sound and as true as those words may be, there is a follow-up to that expression which says, 'Sports Can Reveal Character'.
Since sports reveal character, business executives can wisely utilize their time on the golf course to their advantage, gaining intimate knowledge of their business associates, or potential business partners and employees.
As a golf professional who has traveled all over the world staging golf clinics/seminars for the past 18 years, I have been privy to, and gained tremendous insight into how golf can reveal a person's true character. Unlike the conventional boardroom setting - where all the participants have their respective game faces on and their guard up - with golf you have the opportunity to observe a person's decision making process (in strategy, club selection, etc) and their response to the results, as well as important aspects of character.
All of this in a 4-5 hour span on the golf course. It's a wonderful chance for others to let their guard down, while you keep yours up.
Let me give you a brief description of some situations you may encounter while playing 'executive golf', and my interpretations of them:
You may run across golfers who want to impress you with their low handicap. It becomes quickly apparent that these players are nowhere near the ability they described. These people are trying to project an image that they are better than they appear. Beware of deception!
On the opposite end of the spectrum, you find people who claim to have a higher handicap. Again, it becomes obvious the ability doesn't match the handicap though in the opposite way. This is called "sandbagging." These people have stacked the deck and want to win at all costs.
Then there are people incapable of admitting mistakes when playing poorly. They will criticize course conditions, blame their caddies, equipment, anything but themselves. These people are looking for "scapegoats".
Watch out for people that assume they do not have to putt out short putts of three feet or less which are called "gimmies". These people will not ask for favors - they will expect them.
The other extreme in putting is refusing tap-ins of inches. Though putting out all putts is legitimate, most people do not insist on it in a non-tournament situation. Translation: It may be hard to do a favor for this type of person.
Some people will shoot the approximate score all the time no matter where they play by not counting "mulligans" - penalty strokes. These people have some very creative interpretations of the facts, and hold steadfast to them.
Some people improve their lie in the rough, move the ball behind trees, ground the club in the sand prior to hitting it. Watch out because these people blatantly cheat.
You may observe people hitting out of order when teeing off with no regard to their playing companions. These people are very inconsiderate; they lack respect.
All of these are examples that occur all over the world on a daily basis. Even though we would all like to play by the same rules, some people bend them to fit their own personal agendas. Unfortunately, it's not always a level playing field.
Observing your companions on the course will allow you to see them in a different light, as their 'true colors' will tend to shine through. We live in a world where everyone is looking for a competitive edge, and some people play at a win-at-all-cost mentality. I believe with these tips you will go to your next executive golf outing "one up" even before you tee off.
SPECIAL NOTE FOR WOMEN EXECUTIVES:
When playing with your male counterparts: If your ability allows, play from the same tees as the men. This is not about being out driven or proving anything. It's about being around the others in your group so you can be involved in the conversations, especially when there are inevitable delays on the course. Many business deals are made during these delays in playing. This is a discretionary call on your part.
---
Read More
Professional Golf Tips
and Watch
Instructional Golf Videos