How to Watch the 2021 Masters Live for Free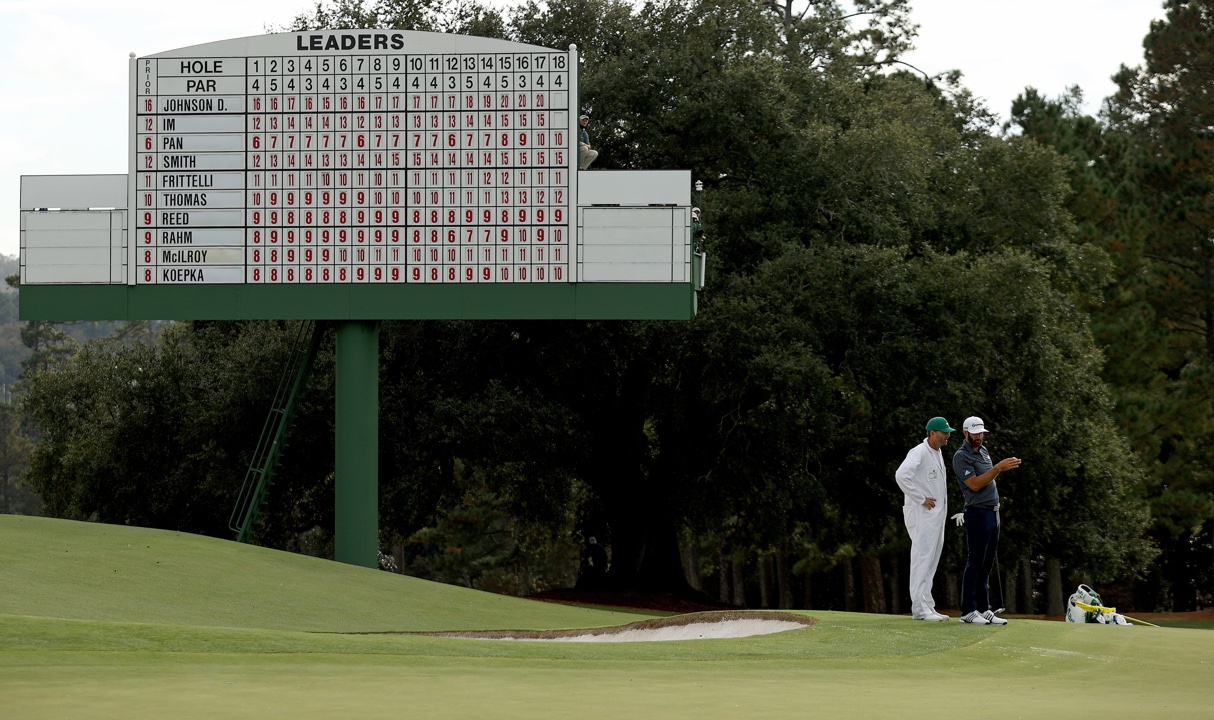 2021 Masters Broadcast Schedule (all times EDT):
Wednesday, April 7: 12:00 - 2:00 p.m., Wednesday at the Masters on ESPN
Thursday, April 8: 3-7:30 p.m., ESPN, simulcast on masters.com and the Masters app
Friday, April 9: 3-7:30 p.m., ESPN, simulcast on masters.com and the Masters app
Saturday, April 10: 3-7 p.m., CBS, simulcast on masters.com and the Masters app
Sunday, April 11: 2-7 p.m., CBS, simulcast on masters.com and the Masters app
There are plenty of reasons to be excited about watching the Masters. Four days of the world's top golfers competing at Augusta National Golf Club among rich traditions that never bore is a treat for golf fans and casual viewers alike. Its place on the calendar also coincides with peak golf fever, as many recreational players are either salivating with anticipation over, or mentally replaying, those precious first rounds of the season.
Not to be lost in all the Masters giddiness is the viewing experience itself. No, not the sight of the azaleas in perfect bloom and the pleasant song of the chirping birds (real or otherwise). And no, not the thrill of a chaser putting for eagle on the 15th hole on Sunday afternoon, either. The ability to watch every shot from every player on your computer, phone, or tablet on top of shot-tracking and daily TV coverage makes watching the Masters the best viewer experience in golf.
To watch free coverage visit masters.com on your computer or download the official Masters app on your phone or tablet. This will put literally every shot of the tournament at your fingertips, and you have several options of how to watch it. In addition to a simulcast of the TV broadcast during the times listed above, there are five live channels available on these platforms.
Featured Groups
Complete coverage of two pre-determined groups in both the morning and afternoon each day.
Hole Nos. 4, 5 & 6
Watch every player make their way through the middle of Augusta National's first nine, beginning at 9:25 a.m. Thursday and Friday, and 11 a.m. on Saturday and Sunday.
Amen Corner
Coverage of Augusta National's famed three-hole stretch from hole 11 to hole 13 begins at 10:45 a.m. Thursday and Friday, and 11:45 a.m. Saturday and Sunday.
Hole Nos. 15 & 16
Augusta's 15th hole never fails to play a role in determining who dons the green jacket. The reachable par 5 offers eagle and birdie opportunities, but water short and long of the green brings big numbers into play as well. The par 3 16th follows, and the traditional Sunday hole location provides non-stop excitement. Coverage begins at 11:45 a.m. on Thursday and Friday, and 12:30 p.m. Saturday and Sunday.
On the Range
If studying how the pros prepare for the Masters or spend their final minutes before teeing off is your thing, the Masters has you covered all week. The On the Range broadcast is available Monday from 12-2 p.m., Tuesday and Wednesday from 9-11 a.m., Thursday and Friday from 8:30-10:30 a.m., and from 11 a.m.-1 p.m. on Saturday and Sunday.
Fans also have the option to create their own broadcast using the My Group option on masters.com and the Masters app. This feature allows you to select as many players as you'd like and gives you continuous feed of every shot they hit.
The Masters also offers a live leaderboard and shot-tracking throughout the tournament on its digital platforms, and is launching Masters Fantasy for 2021. The fantasy game will allow users to pick a four-player roster consisting of one first-timer, onr past champion, one American and one International, with winners collecting assorted Masters memorabilia.
Image: Patrick Smith/Getty Images Sport via Getty Images