How Long Does it Take to Play 9 Holes of Golf? What to Expect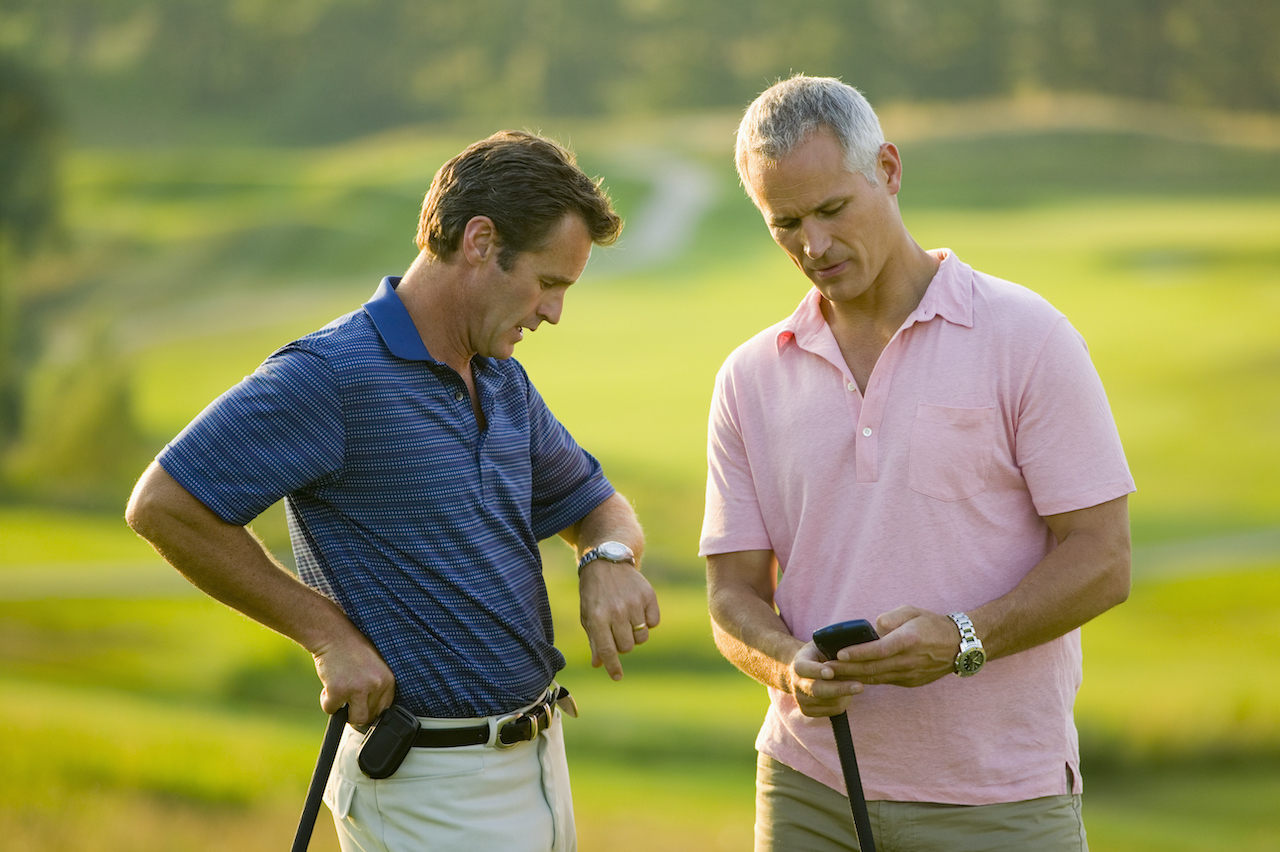 Being on the golf course should be an enjoyable experience in any case. If you're playing nine holes of golf, chances are good that time is an important consideration. So, how long does it really take to play nine holes of golf?
Not everyone has the ability to spend what can easily amount to an entire afternoon on the golf course. Playing nine holes is a great way to keep your game in shape while not taking up all of the light the day has to offer. In many cases, golf courses have a specific pace of play that covers 18 holes of golf, so how long should it take to play nine holes? Well, there are a number of factors to consider.
The Short Answer
It's perfectly reasonable to expect a nine-hole round of golf to take between 90 minutes and 2-hours 15-minutes, depending on some of the variables we'll detail below. Taking into account that you don't have to spend time at the halfway house (or wait on people at the halfway house) and back nine fatigue won't set in, that's a great pace of play.
If you're playing an exceptionally challenging course where every hole is a "picture hole," you might average closer to 15 minutes per hole, resulting in a two-and-a-half hour round.
Skill Level
If the reason you're only playing nine holes is because an individual, or perhaps the entire group, is just getting started in golf, that's a perfectly fine strategy. It's important for all players, including new golfers, to know your limits and be true to your skill level. Oftentimes, picking up your ball after "double par" or dropping your ball ahead with your group can make the pace quicker and more enjoyable.
More advanced players will likely play at a faster pace, but that can be determined by your playing partners.
Walkers vs. Riders
It's assumed that riding in a golf cart is the faster route, but that's not always the case. Going back to the above note, the skill level of the player can also determine how quickly that cart moves. If the driver slices their tee shot while the passenger hooks theirs in the opposite direction, that makes for a lot of search time in the trees.
Course conditions also come into play. If the course took on rain from a recent storm and conditions are deemed "cart path only," this can make nine holes of golf much longer for riders. Taking your clubs off of a riding cart and putting them on a push cart can make your nine-hole round much easier if course conditions are not ideal.
It's quite common to find yourself in a situation where two players are riding and two are walking. That can be a good balance as long as all players recognize pace of play.
Health
It's extremely important to make sure you are in good enough health to be on the golf course. If that checks out, know your limitations. Consider riding if you're nursing an injury, even if you're only playing nine holes.
Type of Course
The amount of time it takes to play nine holes of golf can be greatly affected by the difficulty of the course. Courses that have a lot of water, bunkers, fescue grasses, and other penalty areas will likely take longer whether you've chosen to play nine or 18 holes, walk or ride.
Be sure to scout yardages ahead of time and play the correct tees to suit your handicap. Those are not just recommendations, rather, a strategic thought by course architects and superintendents to make the course more enjoyable, leading to a quicker round.
How Crowded is the Course?
Once you've picked up on all the tips and tricks for the ideal pace of play, the duration of your round is most greatly impacted by how fast or slow those around you are playing.
More often than not, you have a pretty good idea of how crowded the course is before you even hit your first tee shot. If you're looking to play quickly, one of the hardest things to hear from the starter is, "might be a little slow out there today."
A good way to avoid the crowds is weekday play, if your schedule allows for that. If you're a "weekend warrior," try and snag the earliest tee time the week before you want to play. Another option is a twilight round, where you can usually play quickly and at a discounted rate.

Final Thoughts
When time allows for 18 holes of golf you'll find some different obstacles to get you to the finish line, but it's important to remember that it's all golf and it's all enjoyable.