Chapman Golf Format Explained: Rules and How to Play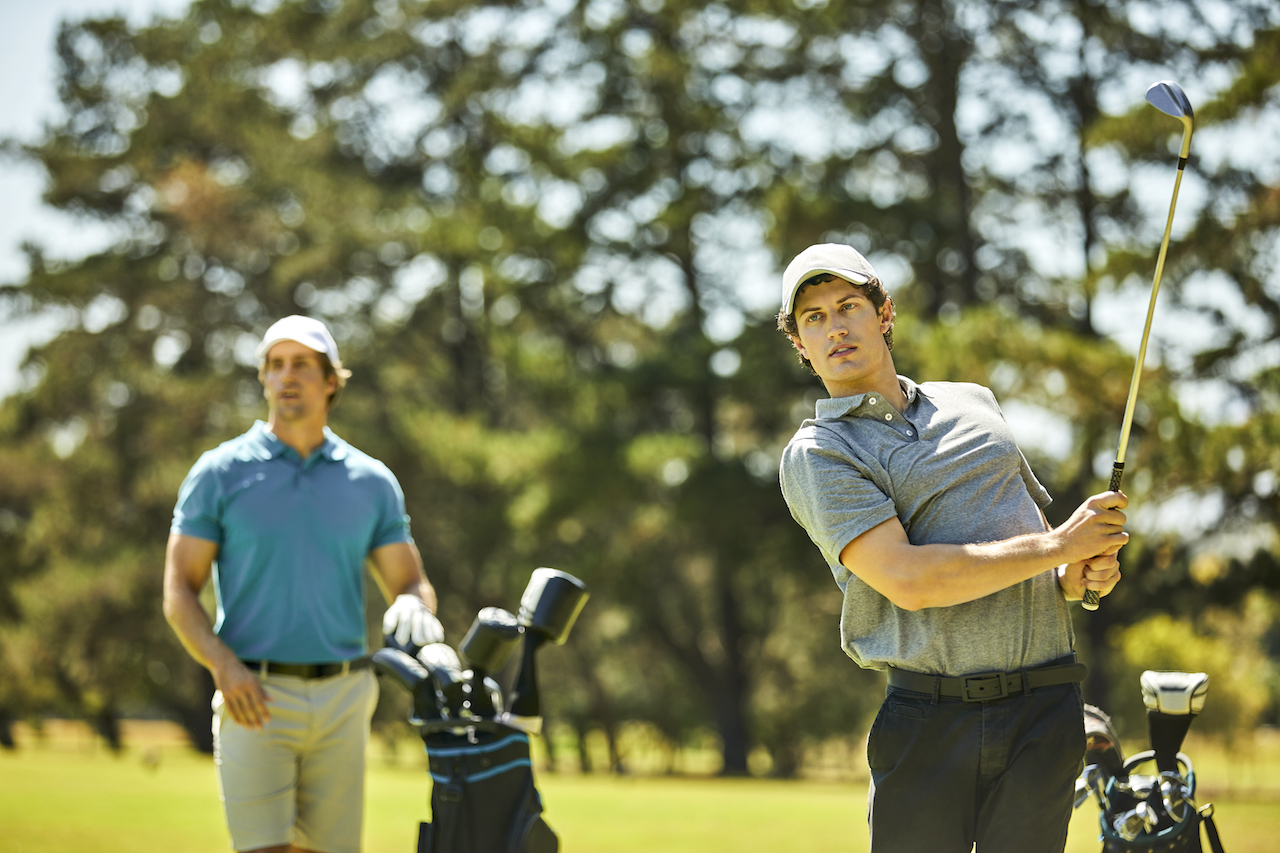 If you've never heard of the Chapman format in golf, you're not alone. This format isn't nearly as well known as other golf games such as Wolf, Vegas, or Bingo, Bango, Bongo. Chapman, however, is a great format to try out amongst your group. It may even end up being something your group adopts more often if it's a success. Clearly, that opinion will vary based on who's settling their bets at the end of the round.
Chapman dates back to the late 1940's and is also referred to as "The Chapman System" and "The Pinehurst System," which is a nod to the location where it's believed this format originated. It was invented by Dick Chapman, winner of the 1940 U.S. Amateur and 1951 British Amateur.
How to Play Chapman
Chapman is a clever game that adopts parts of Scramble and parts of Alternate Shot formats. It's played as teams of two, so a foursome can have a nice head-to-head match over the course of a round.
Determine the Teams
Determining the teams of two can be tricky. Possibly the fairest route is taking the players with the highest and lowest handicaps and pairing them together, leaving the two middle handicaps paired together.
For example, John (3 handicap) is paired with Fran (15 handicap), and Stephanie (8 handicap) is paired with Bob (12 handicap).
If all four players in the group carry similar handicaps, drawing numbers or flipping a golf tee could be a fun, but risky, method of choosing teams.
Rules of the Chapman Format
Once teams have been determined, here's how you play.
All four players in the group hit their tee shots.
Players then play their partner's ball on their second shots (Example: John hits Fran's ball, Fran hits John's ball).
Now it's decision time. Partners determine who's third shot is in better position. (Example: John's ball is in a bunker, Fran's ball is 30 yards short of the green in the fairway. Fran's shot is selected).
Starting with the third stroke of the hole, Alternate Shot is implemented until the ball is holed, resulting in the team score. (Example: Since Fran's ball was selected, it's John's turn to hit).
Scoring Variations
One of the best aspects of Chapman is that it can be played as standard stroke play or it can be scored as match play.
If played as strokes, par is definitely your friend. Especially if you have a single-digit handicap and are paired with a high-handicap player.
If scored as match play, you can find yourself in some precarious situations when it comes to conceding putts.

Chapman Strategy
As mentioned above, par is usually a good score in the Chapman format. The difference in handicaps plays into that notion. The better player of the team is going to want their partner to put them in good enough positions to make par, and hope their partner can convert when the opportunity is presented.
An aggressive strategy can be useful if a team is down late in the round. Having a player play overly aggressive could pay dividends. For example, in a Chapman match John and Fran find themselves down two holes with only three holes left to play, so they both decide to go for a par-5 in two shots hoping one of them can hit the green and give their partner an eagle putt.
Chapman for Outings
Chapman is a very difficult format to implement at golf outings. However, if you have a committed group that is willing to take on the ever-changing system, it can be a fun way to mix things up.