The Evans Scholarship: Guide to the Top Caddie Scholarship Program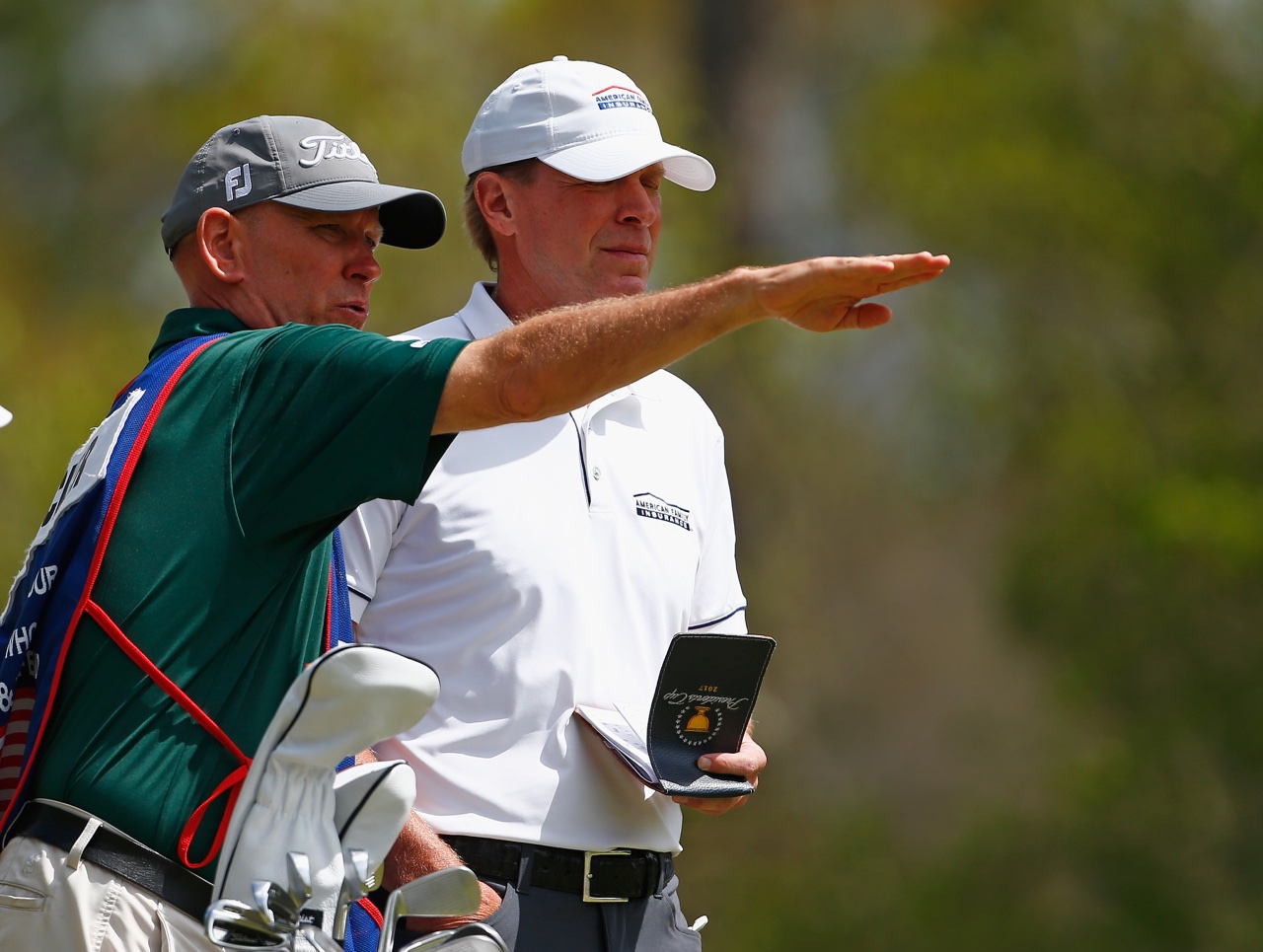 For nearly 100 years, the Evans Scholarship has provided full college tuition for deserving golf caddies. Since then, over 11,300 Evans Scholars have graduated from universities across the country, debt-free and with immeasurable leadership qualities that carry them into their adult lives.
History of the Evans Scholarship
The Evans Scholarship was founded by one of the most famous amateur golfers of all time, Charles "Chick" Evans, Jr. In 1916, Evans became the first golfer to win the U.S. Open and U.S. Amateur in the same year. Bobby Jones is the only golfer to repeat the feat since.
Despite his overwhelming success, Evans chose not to turn professional. To keep his amateur status, Evans, a former caddie himself, set the money aside in an escrow. At the suggestion of his mother, Lena, Evans approached the Western Golf Association about starting a full tuition and housing college scholarship for caddies. In 1930, the first two Evans Scholarships were awarded.
The WGA developed the Evans Scholars Foundation and grew the scholarship after Evans' funds were no longer available.
Today's Evans Scholarship
According to the Western Golf Association, there are currently a record 1,045 Evans Scholars enrolled in 19 major universities across the country. Participating universities include:
Indiana University
Marquette University
Miami University
Michigan State University
Northwestern University
Ohio State University
Penn State University
Purdue University
University of Chicago
University of Colorado
University of Illinois
University of Kansas
University of Michigan
University of Minnesota
University of Missouri
University of Notre Dame
University of Oregon
University of Washington
University of Wisconsin
Evans Scholars have a 95 percent graduation rate and maintain an average cumulative grade point average of over 3.2. While Evans Scholars are not required to continue caddying during college, they are expected to participate in volunteer and leadership opportunities throughout their college years.
The Evans Scholarship is ranked No. 16 in Great College Deals 30 Best Full-Ride Scholarships.
Apply to Earn an Evans Scholarship
Applicants for the Evans Scholarship must meet four requirements: outstanding character, excellent academics, demonstrated financial need and strong caddie record.
Caddies can apply at the beginning of their senior year of high school. Scholarships are also occasionally awarded to college freshmen. Learn more about how to apply for an Evans Scholarship.
How the Evans Scholarship is Funded
The main source of funding for the Evans Scholarship comes from donations to the Par Club. Many golf clubs support the Par Club program; over 33,000 donors contributed to the Par Club annually. Gifts of $2,500 or more are matched through the Match Play Challenge Initiative.
The BMW Championship, PGA TOUR's FedExCup Playoff, is the top fundraising event for the Evans Scholarship. Jon Rahm beat Dustin Johnson in a playoff to win the 2020 BMW Championship.
Image: Matt Sullivan/Getty Images Sport via Getty Images