Hideki Matsuyama Builds Four-Stroke Masters Lead After 65 on Moving Day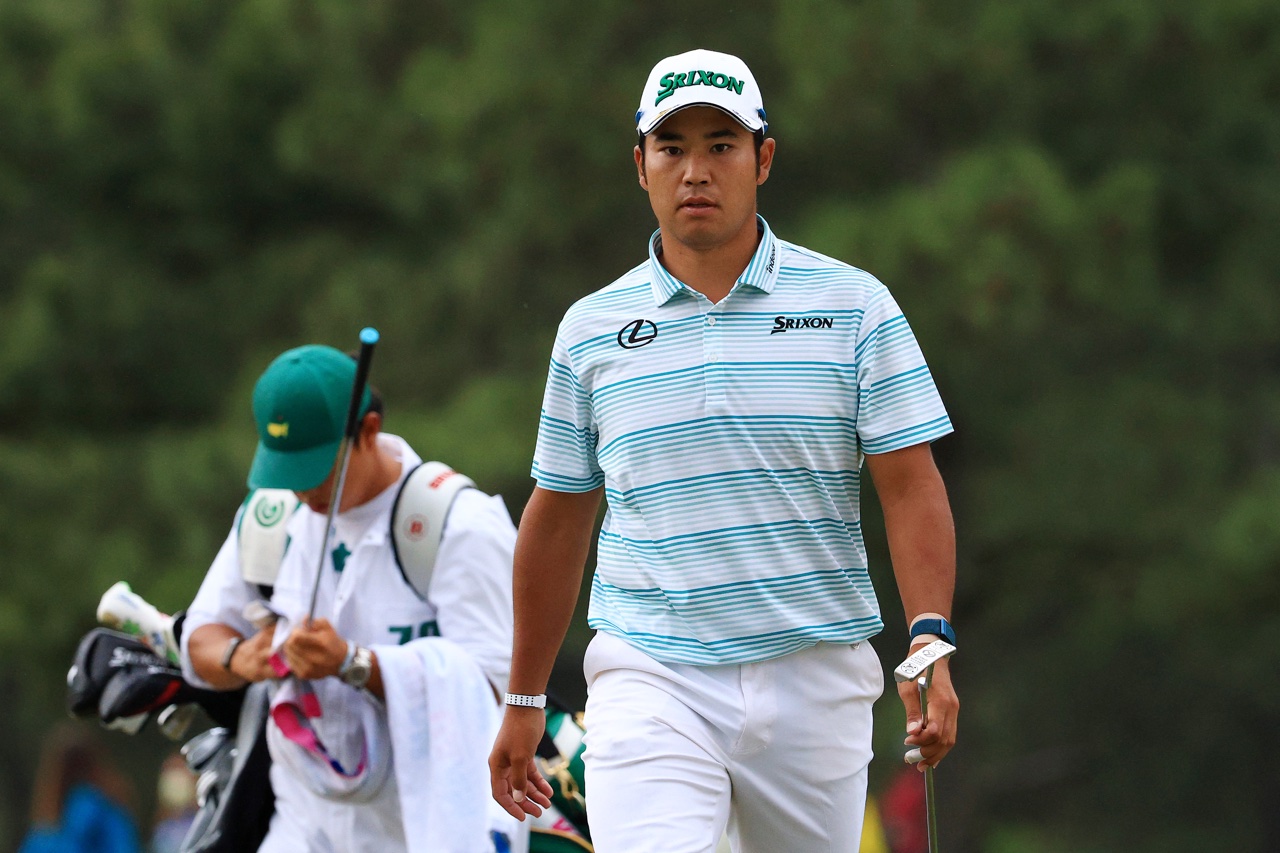 After a Masters moving day that lived up to its name, a much clearer picture of who may don the green jacket in 2021 emerged, as only four players enter Sunday's final round within four strokes of 54-hole leader Hideki Matsuyama. There was plenty of movement in both directions Saturday, setting up an exciting round on Sunday.
Climbing Up the Leader Board
Hideki Matsuyama
Hideki Matsuyama made the biggest climb up the leader board on Saturday, shooting a 7-under par 65 to grab a commanding four-stroke lead through 54 holes. Matsuyama was one-under par through nine before a 75-minute weather delay. After the break he torched Augusta National's back nine, firing a 6-under par 30 on the back to finish 11-under par for the tournament, four shots clear of four chasers who are tied for second at 7-under.
Matsuyama overcame a three-putt par on the par-5 13th by making eagle on the 15th and adding birdies on the 16th and 17th. His 65 was the only bogey-free round of the tournament and he becomes the first Japanese player to lead after any round of the Masters.
Xander Schauffele
Matsuyama's playing partner, Xander Schauffele, made a big move in the right direction as well on Saturday. Starting the day at 3-under par, Schauffele got off to a 2-under-through-four start, but gave both shots back with bogeys on the fifth and seventh holes. From there, he went bogey free and added two birdies and an eagle to shoot 68 and leap into a tie for second at 7-under for the tournament. Schauffele and Matsuyama will play together again on Sunday, this time in the final pairing.
Corey Conners
Canadian Corey Conners moved into sixth place after a roller-coaster round of 68 on Saturday. Conners started the day with birdies on the second and third holes, but took a step back with a bogey on the fifth. That disappointment would be short-lived, however, as Conners aced the par-3 sixth hole and followed with a birdie on the seventh to move to 4-under through seven holes and 6-under for the tournament.
Things slowed down for Conners in the middle of the round, as he suffered bogeys on the 10th and 14 holes. But Conners had one last run in him before finishing his round. He bounced back with birdies on the 15th and 17th holes to sign for a 4-under par 68 and enter Sunday's final round five strokes behind leader Matsuyama and just one stroke out of second place.
Stuck in Neutral
Justin Rose
After opening the tournament with a 65 on Thursday, Juston Rose shot an even-par 72 on Friday, but maintained his lead. Another 72 on Saturday, however, wasn't enough to keep Rose atop the leader board, as he headlines the group of four players tied for second at 7-under par.
It appeared Rose was poised to take it deep again on Saturday, as he opened his round with birdies on the first two holes. But Rose gave both back with bogeys on the fourth and fifth, and played the final 13 holes in even-par with one birdie, one bogey and 11 pars in that stretch.
Will Zalatoris
In his first appearance, Will Zalatoris experienced his life-long dream of playing in the final group on the weekend of the Masters, but after a third-round 71, Zalatoris won't be in the final group again on Sunday.
The 24-year-old was steady throughout the third round, carding four birdies and three bogeys, including a three-putt bogey on the par-5 13th. He made up for that blemish with a two-putt birdie on the par-5 15th and will play alongside Conners in the third-to-last group on Sunday.
Moving in the Wrong Direction
Justin Thomas
After firing a 5-under par 67 on Friday, Justin Thomas continued his momentum on Saturday with birdies on two of his first three holes, getting himself within striking distance of the leaders. Unfortunately for Thomas, that momentum evaporated as quickly as it came.
Thomas played his final 14 holes 5-over par, including a triple-bogey on the 13th hole to go along with four bogeys and two birdies. It all added up to a 3-over par 75 for the day, dropping Thomas into a tie for 13th at 1-under par for the tournament, 10 strokes behind Matsuyama.
Cameron Champ
The biggest plunge of the contenders belonged to Cameron Champ, who started the day 4-under par but shot 77 on Saturday and dropped 23 places into a tie for 29th.
Champ carded three birdies in his round but suffered six bogeys and a double, which came on the par-5 13th hole.
Image: Mike Ehrmann/Getty Image Sport via Getty Images