FlingGolf: The Unique Golf Alternative That's Easy to Play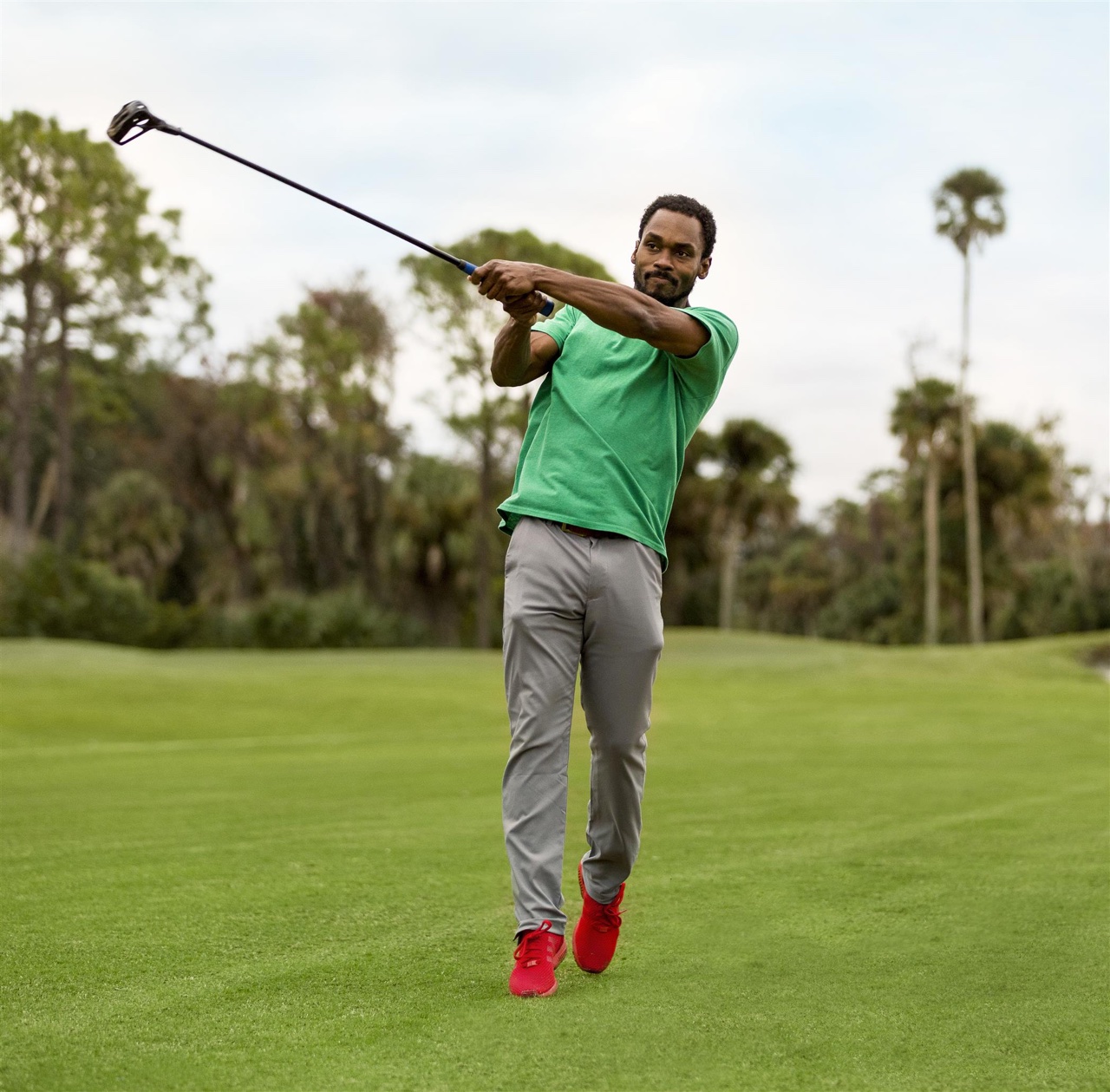 Do you love being outside on the golf course but don't always enjoy playing golf? Have you always had trouble tweaking your baseball swing or lacrosse shot into a golf swing? Are you sometimes bored with your golf game and want to freshen things up? If you answered yes to any of these questions, then FlingGolf might be for you.
What is FlingGolf?
FlingGolf is played with a regulation golf ball on actual golf courses. Instead of hitting the ball with golf clubs, it is flung from a special patented FlingStick thrower. The basic motion varies based on the type and distance of your shot, but many compare it to an overhead lacrosse shot.
With FlingGolf, similar to FootGolf, more people of varying abilities can enjoy the golf course.
What are the Advantages of FlingGolf?
There are many reasons FlingGolf appeals to a wide-range of people.
FlingGolf requires just one lightweight FlingStick thrower for every shot, from driving off the tee to putting on the green. Since the stick weighs under one pound, it's easy to carry as you play. Find somewhere else to stash your keys and wallet because your big heavy golf bag can stay at home.
Since you are playing the same course with the same ball, FlingGolfers can play alongside traditional golfers. A special pad on the side of the FlingStick head allows for a motion that is similar to a traditional putting stroke, so you'll be finishing each hole on the green like other golfers in your group.
FlingGolf shots are generally easier to control than golf shots so you'll likely be hitting it straighter and finding more fairways.
It may take some practice, but balls can be flung up to 250 yards with the right technique. That might be farther than you hit your driver.
There are many ways to fling the ball – overhand, side arm, flop shots – instead of a frustrating set up and approach. With FlingGolf, you are even encouraged to swing as hard as you can.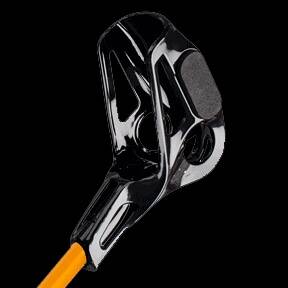 The Beginnings of FlingGolf
From a young age, Alex Van Alen and his brothers were frequently finding new ways to play the sports they enjoyed. With plenty of sports equipment and space available on their Pennsylvania farm, the boys developed their own versions of football, ice hockey, sledding, biking and more. It was the combination of lacrosse and golf that stuck with Van Alen over the years.
While Van Alen thought the concept would catch on – with plenty of prototypes of the stick coming first – he assumed golf courses would balk at the idea of the world's most traditional sport getting such a drastic makeover. His inclination was wrong.
Van Alen brought his idea and the original FlingStick prototype to the National Golf Course Owners Association Annual Conference in 2014. Course managers loved the idea of freshening the game and since FlingGolf would require no changes to their courses, foursomes or pace of play, most welcomed it.
Along with business partner John Pruellage, Van Alen presented the FlingGolf concept on ABC's Shark Tank in May 2021. The innovative idea drew several offers from the show's Sharks.
Van Alen estimates that his FlingGolfers – who he has dubbed the New Swarm – have played well over 1,200 courses across the globe.
How to Get Started with FlingGolf and Join the New Swarm
At the least, FlingGolf seems pretty intriguing, but you might be wondering how you could ever find a course that would allow it to be played. The owners of FlingShot have got you covered. Buy any FlingStick thrower and FlingShot guarantees you will be able to find a course near you where you can play. If a golfer buyer tries and can't find a course near them to play, they can contact the company that will make their own attempts. If all attempts fail, FlingStick will accept returns for a full refund.
Check out FlingGolf's detailed locator map Where to Play – FlingGolf® that shows all area golf courses, courses where FlingGolf has been reported as being played and courses that even rent FlingStick throwers. Renting is a great option for players who want to try something new but aren't ready to commit to buying their own thrower.
FlingStick throwers come in many styles and sizes to suit individuals of any age or size. They retail for under $200.
Images: FlingGolf