Amy Bockerstette Continues to Inspire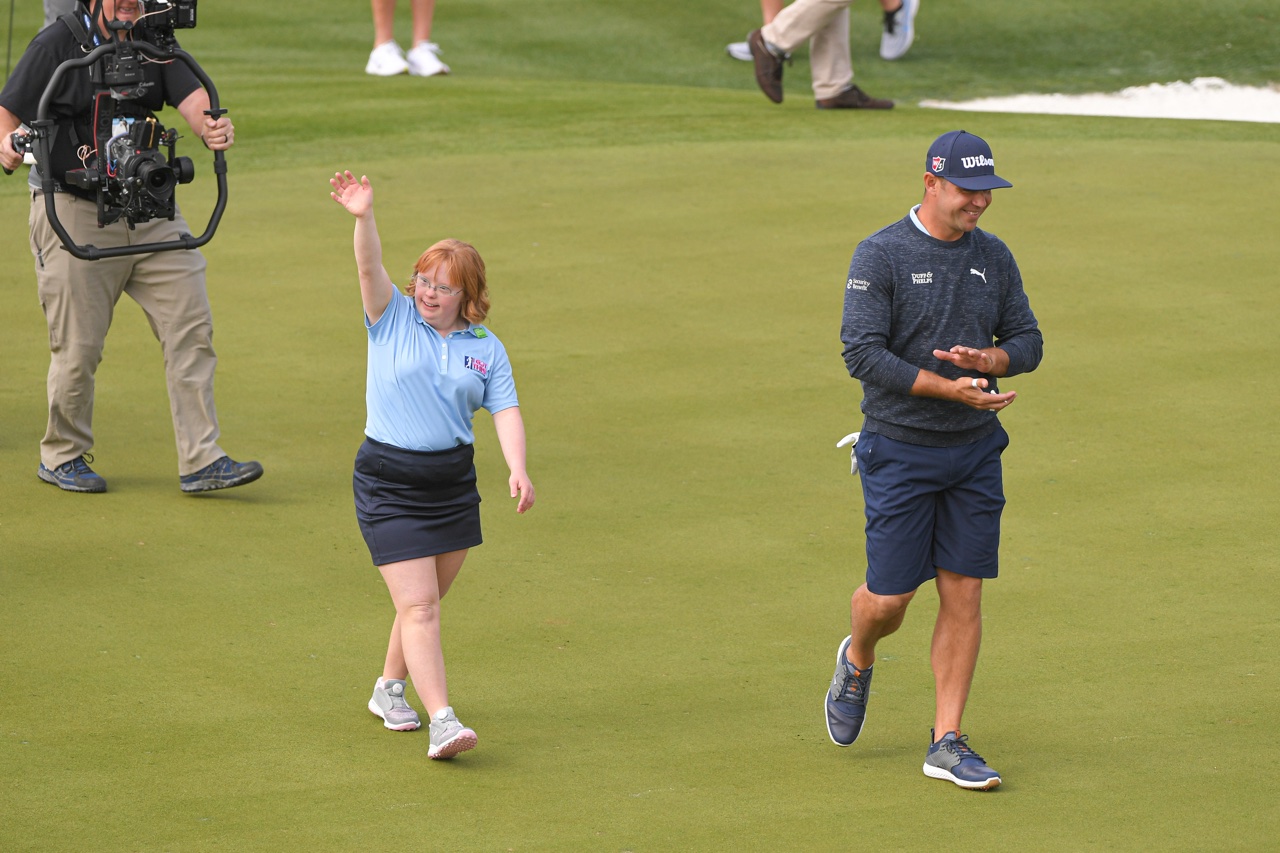 Amy Bockerstette was already winning – our hearts that is – well before she teed off in this week's NJCAA women's national golf championship. Her historic tournament appearance came to an end Thursday but her story is one we will never forget.
Bockerstette became the first person with Down syndrome to compete in a college championship event in any sport when she teed off in the first round of the tournament on Monday. The final round of the tournament was reduced on Thursday because of weather conditions and Bockerstette finished 108th out of 113 golfers. While she didn't win a championship, "Amazing Amy" continues to live up to her nickname.
Amy Bockerstette Makes History
Being first is nothing new to Bockerstette. The confident 22-year-old was also the first person with Down syndrome to receive an athletic scholarship to attend college when she joined the golf team at Paradise Valley Community College in 2018. At Sandra Day O'Connor High School in Arizona, Bockerstette became the first person with Down syndrome to compete in the Arizona High School Girls Golf Division I State Championship (she did it twice, both her junior and senior years).
Amazing Amy Becomes Household Name
Bockerstette grabbed the national spotlight in 2019 while playing in the Waste Management Phoenix Open pro-am with PGA Tour stars Gary Woodland and Matt Kuchar. After hitting her tee shot into a greenside bunker, Bockerstette landed her second shot onto the green and sank a 10-foot putt for par on the challenging 16th hole at TPC Scottsdale.
Before hitting the bunker shot, Bockerstette told Woodland, "I got this." The two have remained close and Woodland even credited Bockerstette as being an inspiration when he won the 2019 US Open several months later.
Amy's Impact Off the Course
Woodland isn't alone. Bockerstette continues to serve as an inspiration through the organization her family started, aptly named the I Got This Foundation. The mission of the foundation is to "Promote golf instruction and playing opportunities for people with Down syndrome and other intellectual disabilities."
Bockerstette, who earned an additional year of college eligibility because of the pandemic, isn't sure of her plans for next season. No matter where life takes her, she is sure to leave her "amazing" mark.
Image: Ben Jared/PGA TOUR via Getty Images