Common Golfing Terms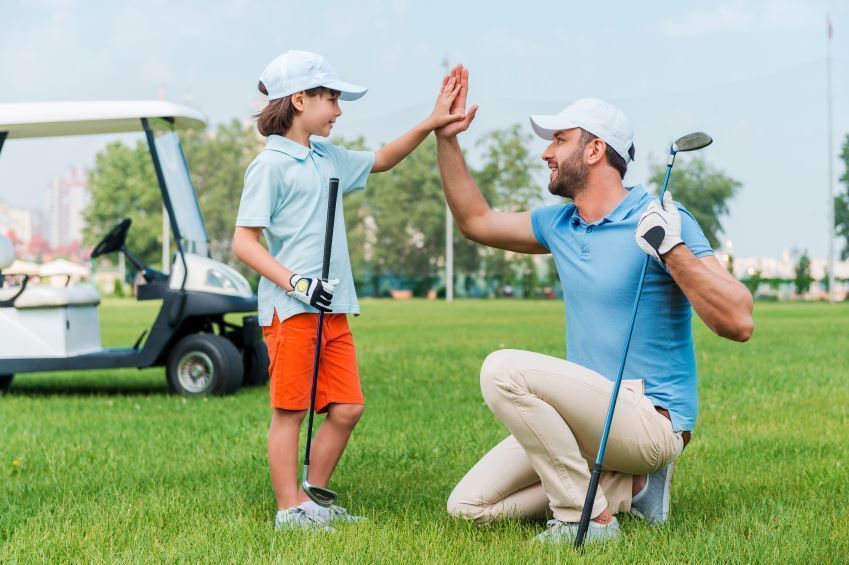 Golf is not only a pastime and a hobby for millions of people around the world, it is a game that has developed its own language. Some of those terms have been adopted by the outside world and are common in everyday use. For exampl
Golf is not only a pastime and a hobby for millions of people around the world, it is a game that has developed its own language. Some of those terms have been adopted by the outside world and are common in everyday use. For example, when you hear someone say "That's par for the course," it means an event has happened that was expected.
Approach shot:
A shot that you hit from the fairway onto the green, usually one that is less than 150 yards from the green. The golfer will normally use an 8- or 9-iron or a pitching wedge to make this shot.
Birdie:
Playing a hole in one stroke less than par.
Bogey:
Playing a hole in one stroke more than par.
Casual water:
Water that has collected on the golf course that is not part of a hazard. A golfer can usually pick up the ball and move it from the casual water to a dry spot on the course. This is known as getting relief.
Club face:
The part of the club that makes contact with the ball during a golf swing.
Dog leg:
A hole on a golf course that is not straight. It turns left or right to the hole for the second or third shot to the green.
Explosion shot:
A shot from a bunker that sends a great deal of sand flying.
Fringe:
The area of the putting green surrounding the primary putting surface. This grass is shorter than the fairway grass but longer than the putting surface.
Hook:
A shot that turns severely to the left (for a right-handed golfer).
Mulligan:
An errant shot that does not count. Many golfers will give their playing partners one or two mulligans every round to hit over and try to improve on their original shot. This shot is illegal in a professional match.
Pitch shot:
A lofted shot to the green from a short distance designed to land softly and roll toward the hole.
Punch shot:
A low shot blasted out of some type of rough or trouble on the course.
Spikes:
The type of shoes worn by golfers on the course. Spikes give the golfer more traction on the course than flat-soled shoes
Sweet spot:
The center portion of the club face where the golfer intends to make contact with the ball.
Trajectory:
The flight pattern of the ball after it is hit.
Yips:
A nervous tic developed by a golfer as he stands over a putt. When it is said that a golfer has a case of the yips it means that he is very nervous about hitting his next putt.