Stylish Women's Golf Bags for Every Budget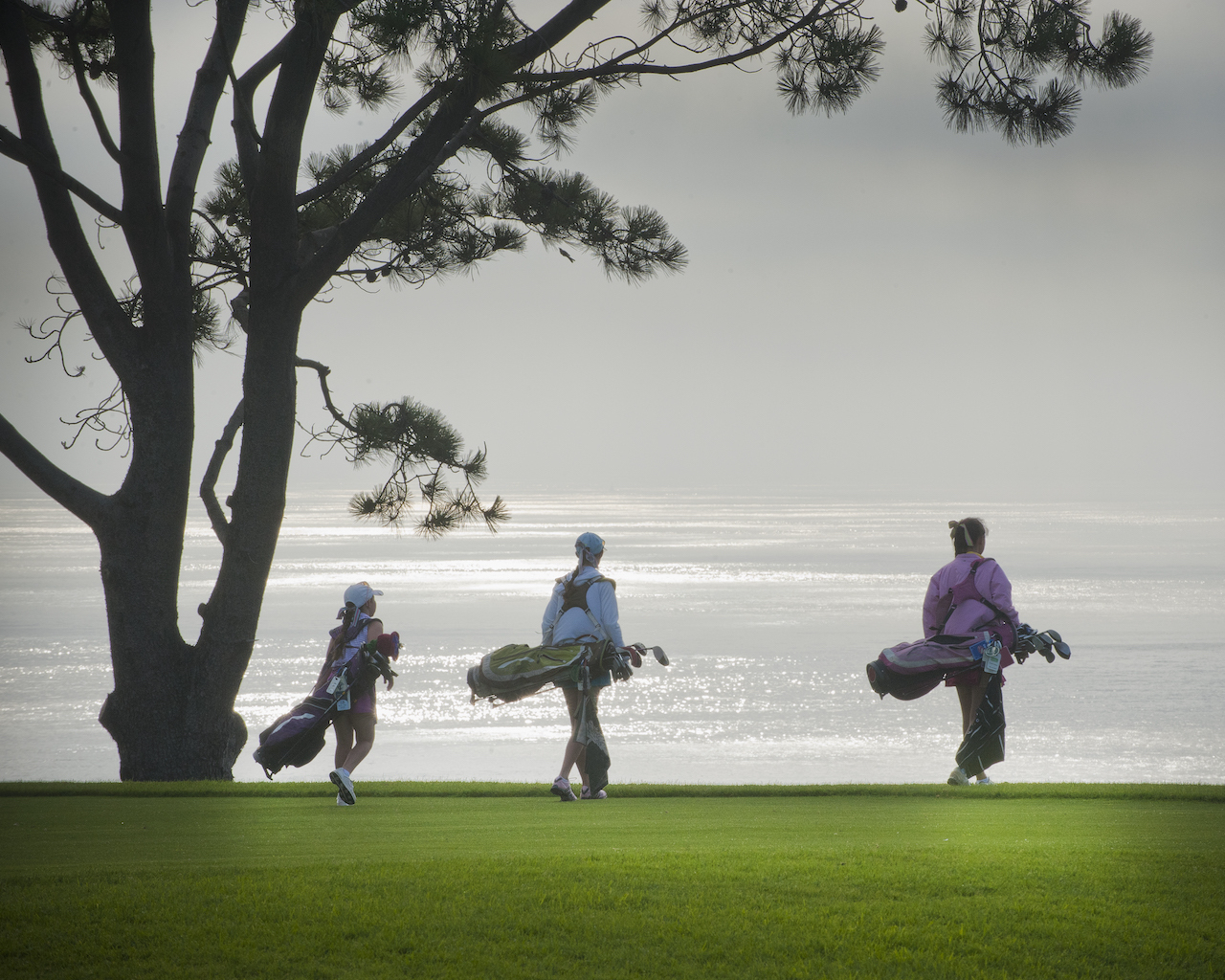 Shopping for a new golf bag can be fairly complicated if you allow it to be. With so many options available you want to make sure you have something that's functional on the golf course, but also compliments your style. For ladies, a golf bag can be an extension of personal fashion. Here are a few things to consider with women's golf bags and a few models to consider while shopping.
The women's golf bag category is in a much better place than it was ten years ago when many bag manufacturers perceived that women only wanted variations of pink golf bags. They couldn't have been more wrong and today, while there are plenty of pink golf bag designs, women's golf bags and accessories can be found in a multitude of colors and designs.
Here are a few items to consider when shopping for that new golf bag of whatever color you'd like.
Stand Bag or Cart Bag
The first thing to consider is if you'd like a golf stand bag or a cart bag.
A stand bag has the convenience of being lightweight and is the ideal choice if you walk a majority of your golf rounds. The stand that pops out makes it simple to transport and drop your bag without fear of it toppling over. The downside of a stand bag is that you can't fit as much into it, so be selective when packing your rain gear and accessories. But stand bags, for the most part, have adequate space.
A cart bag is a great choice if you ride in a cart or use a pushcart. Cart bags have more top dividers for your golf clubs and more interior pocket space. They are also more stable on pushcarts than stand bags. The downside of a cart bag is after you get everything into the bag they can get quite heavy and aren't the easiest to get in and out of your trunk.
Golf Bag Price
With so many golf bag models you can spend as little or as much as you'd like. Cart bags normally cost a little more than stand bags. A safe midpoint to have in mind is $150. You can find a quality stand or cart bag above and below $150. Think of it like a car where the more you pay, the more bells and whistles you will get, but they all get the job done.
Color and Design
With ladies golf bags you not only have to make a decision on the color you like, but also the design. Many manufacturers design their women's golf bags with a pattern to make them stand out from men's bags.
Women's Golf Bag Models
Here are a few women's golf bag models to consider.
OGIO XIX 5 Stand Bag
OGIO's price point is a bit higher than some other brands, but rest assured, you're buying a golf bag that's going to last a long time. This XIX 5 comes in three great color options. The Starla (black) and Smoke (purple/grey) both have a faint shimmer to them that really pops on the golf course. OGIO notes that this bag was designed specifically for women and has weight distribution for ultimate comfort and plenty of pocket space for easily transitioning to the course from work. At $249.99 it's one of the best stand bags for women.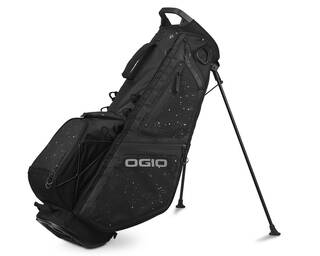 Callaway Women's 2021 X-Series Stand Bag
This 2021 X-Series from Callaway is another functional stand bag that looks great. It has a 14-way top, which is super convenient for organizing your clubs and is typically only found on a cart bag. The X-Series also has a velour-lined valuables pouch, a large apparel pocket, and an insulated beverage pouch. The white and lilac coloring looks chic and sporty. Even though this is a stand bag, it does transport on a pushcart easily without falling. For $189.99 you get a lot for your money with this bag.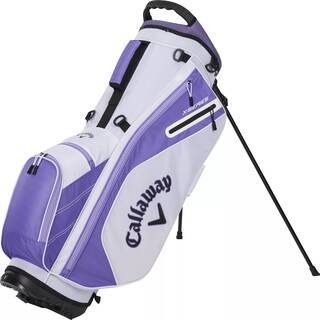 Maxfli Women's 2021 Honors+ Lite Stand Bag
This Honors+ Lite stand bag from Maxfli is perfect for ladies who are choosing between a light golf bag and one with plenty of storage. This bag was designed with lite, durable material which makes it one of the easiest bags to get in and out of your trunk. It has a 3-way padded top design with six total pockets including two mesh-lined pockets for valuables or beverages. The bag's color is also quite a statement, with the two-tone pink and purple it looks great from near or far. At $179.99 it's a great option.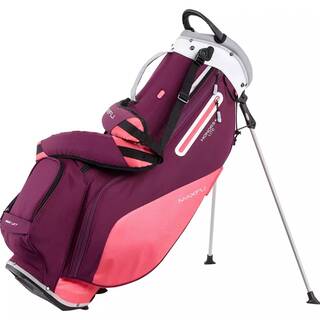 Maxfli Women's 2019 Sunday Stand Bag
There's nothing wrong with a basic golf bag. If the above options are a little more than you need, check out this Sunday stand bag from Maxfli. It has quality materials and is just what you need if you're more of a minimalist on the course, complete with dual straps, a valuables pouch, a garment pocket, and more. For under $80 it even has a navy and mint color scheme that is subtle, but looks nice.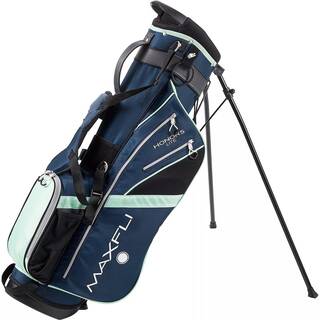 Glove It 15-Way Cart Bag
If you want it all and then some, this 15-Way bag from Glove It is for you. Let's start with the designs. Onyx Geo, Retro Palm, and Seascape. All three are going to turn heads, making this bag a conversation piece that carries golf clubs. This cart bag has a 15-way top design which is more than ample space for all of your clubs. It also has nine pockets of varying sizes and purposes including a thermal-lined cooler pocket and a removable golf ball pocket that you can easily have personalized with your initials to compliment this awesome bag. At $249.95 you basically get it all.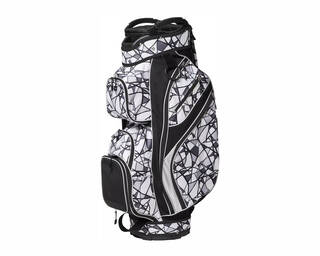 Conclusion
Your next golf bag should say something about you. With so many options and designs available, do some research on what appeals to you and take into account what's missing from your current bag. You'll be surprised by what conclusions you come to.