Business Golf Etiquette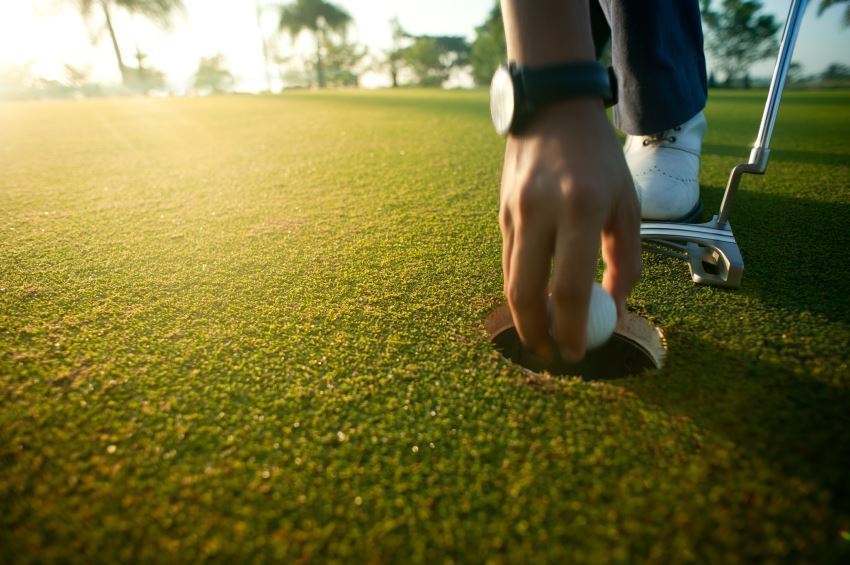 The business of business golf etiquette is a delicate one. Whether you're playing with a coworker who is a good friend or an intimidating boss, you want to enjoy the experience while still maintaining a relaxed and professional relationship.
Invitation
Whether you extend the invitation or are the invited, make sure you arrive at least 30 minutes before your tee time so you can get settled by checking in with the pro shop and maybe purchasing some practice balls for yourself and your partner.
Getting to the Course
If you are doing the inviting, make sure your partner knows how to get to the course and understands any fee structures if you are requiring him to pay. If you have not been to the course before, call the pro shop and ask what clothing options are acceptable and get a rundown of amenities such as locker rooms.
Courtesy First
Be sure to extend every courtesy to your partner. Insist on buying the first round of drinks and snacks from the beverage cart. Always compliment your partner on a good shot and offer a brief consolation or none at all after a poor shot from your partner.
Benefit of the Doubt
Never question your partner's integrity on the course. If he is blatantly cheating, let him have his way. If he is particularly slow, do not hurry him. If he offers unsolicited advice, accept it graciously.
The Bet
If your partner wants to place a wager on your round, accept it and do not get into an intense discussion about the rules of the contest. To put yourself at ease, consider it money that is being spent as an investment in strengthening a business relationship.
19th hole
If you and your partner decide to enjoy a beverage after the round, be sure to buy the first round, and be careful to not drink too much or to discuss your workplace or coworkers in a negative manner. Overall, try and keep it casual and remember that you will continue to interact with your playing partner in a future business environment.