Are Hybrid Golf Clubs Easier to Hit?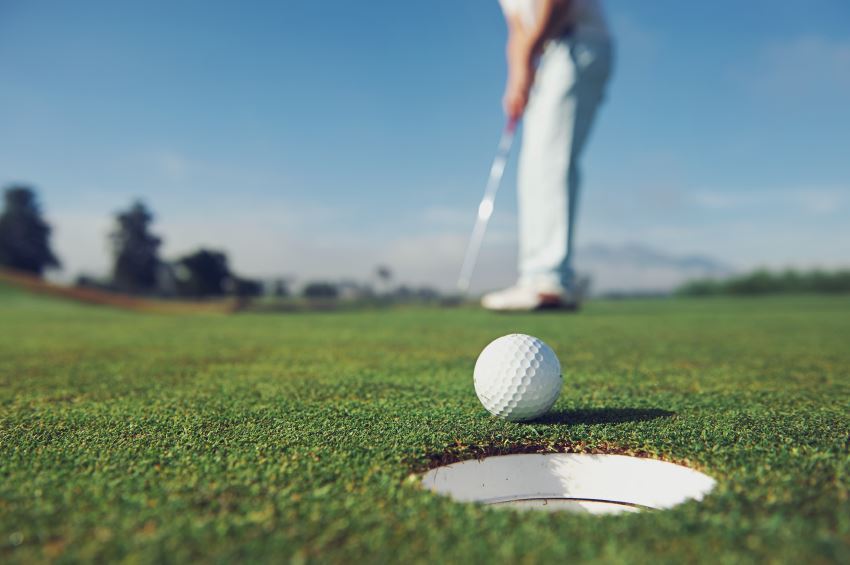 Hybrid golf clubs have increased in popularity in the past few years because they offer more consistency and add distance to a typical golfer's swing. Hybrids' bigger club heads and higher loft are used to replace high irons' low lofts. In addition, the larger club head allows for an easier and more forgiving swing than high irons.
Consistency
Hybrid clubs give the golfer a more consistent shot and reduce the number of mishits that are more common with high irons.
Distance
Hybrid clubs increase distance because of the greater mass in the club head.
Bigger Sweet Spot
With hybrid clubs, the sweet spot is much bigger than that of a high iron, increasing the chances for longer distance even on shots that aren't hit cleanly.
Benefits of High Loft
Hybrid golf clubs have a higher loft than high irons, meaning greater distance and less likelihood of an errant shot going far off target.
Choosing Hybrids or High Irons
Hybrid golf clubs can help average or new players improve their game. High irons are much harder to hit and are often the choice of low-handicap players and pros.