The Biography of Nancy Lopez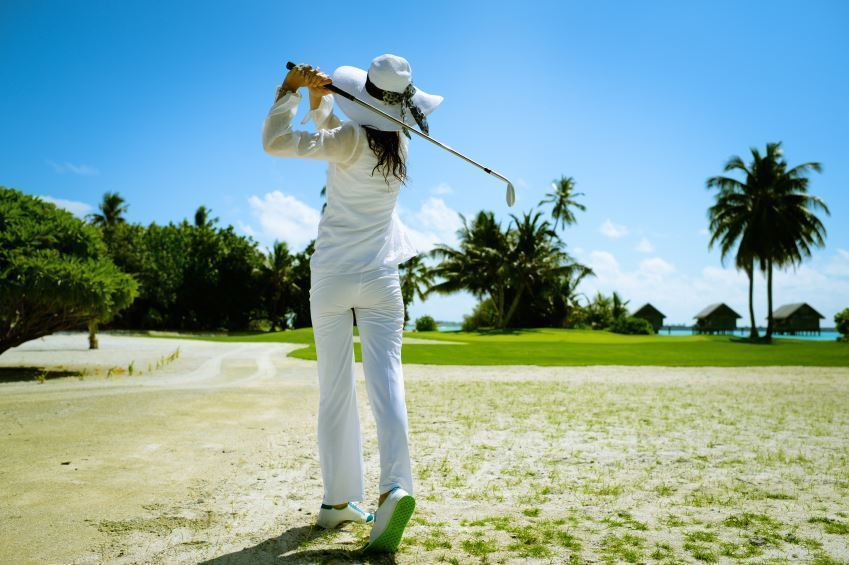 Nancy Lopez is a golf legend, having won 48 LPGA tournaments, including 3 majors, during her illustrious 25-year career. Lopez, who won the LPGA Championship three times, was named to the LPGA's Top 50 Players and Teachers List in 2000.
Early Golf Life
Lopez was born in 1957 in Torrance, California. At age 12, she won the New Mexico Women's Amateur. In 1975, Lopez finished second in the U.S. Women's Open as an amateur, one of the most prestigious golf tournaments in the world.
1978 and 1979
In 1978, Lopez joined the LPGA Tour for her first full season. It was a very successful year, and Lopez won nine tournaments, including five in a row. A year later, Lopez also won nine tournaments, including her first LPGA Championship.
Awards
In 1978, Lopez took home the Rookie of the Year Award, Player of the Year Award and the Vare Trophy, which goes to the player with the lowest scoring average during the season. At the time, she was the only player to win all three in the same year. In addition, Lopez is also a member of the World Golf Hall of Fame.
The Person
During her career, she was known as a fierce competitor who was keenly focused on winning tournaments. As a Mexican-American athlete, Lopez is a dynamic and important figure in the history of women's sports.
Life Off the Course
She is the mother of three daughters, Ashley Marie, Erinn and Torri. Lopez also hosts an annual charity golf tournament in The Villages, Florida, to benefit special needs children and adults.