What Is a Gaim Putter?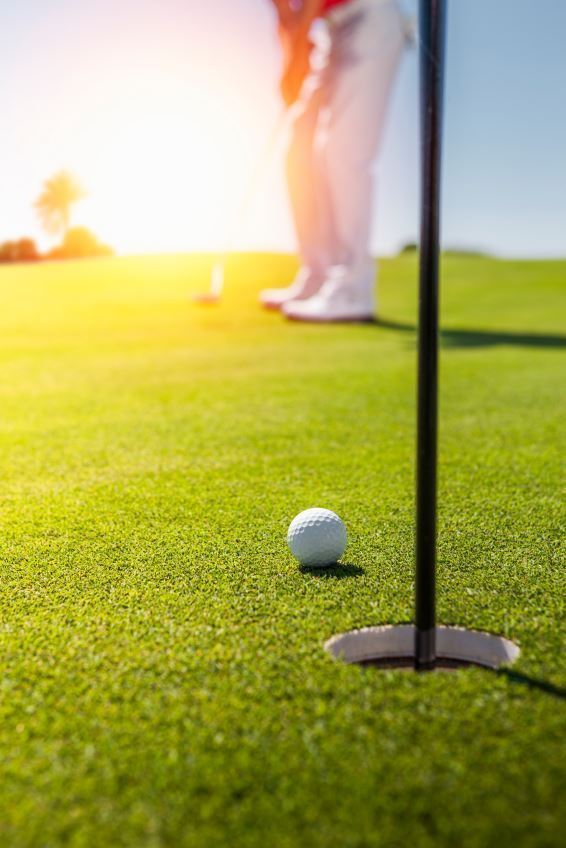 Gaim Golf's G360 putter improves a player's accuracy and consistency on the green by using visual aids and strategic weighting to ensure perfect alignment, smooth energy transfer and clean contact on every stroke.
Features
The G360 has one of the largest sweet spots in the industry, and its high center of gravity reduces unnecessary backspin. Added weight in the mallet head promotes a high-momentum putting stroke that is consistent and repeatable. The head is a one-piece tungsten composite with clear white markings that frame the ball and serve as a valuable alignment aid. A specially designed slot in the head allows players to retrieve balls from the cup while conserving energy and helping maintain the area around the hole.
Awards
GolfTest USA rated the G360 as the top putter in 2005 and gave the club its "Seal of Excellence." The G360 received a Baggy Award for "Best Kept Secret" in 2005 from Golf Illustrated.
Size
The G360 is sold with shaft lengths of 33 to 36 inches. It is also available at custom lengths and as a belly putter.
Famous Ties
Mark McCumber of the PGA's Champions Tour and Jackie Gallagher-Smith of the LPGA endorse the G360.