Should Golf Beginners Play With a Stiff Shaft?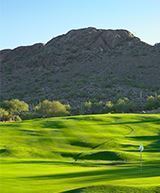 Choosing the correct shaft flex is important for any level of golfer, but even more so for the beginner. With the proper fit, the new golfer can learn without making compensations for clubs that are too stiff or too flexible. In general, the faster a golfer's swing speed the stiffer a golf shaft should be in order to provide more control over the ball's flight.
Material
When choosing a shaft, the beginner has a choice of material--steel or lightweight graphite, both of which are available on all shaft flexes.
Kick Point
The point at which the shaft flexes is known as the kick point. A higher kick point will promote a lower ball flight, while a lower bend point will promote a higher ball flight.
Shaft Flex
Shafts are available in women's (flexible), senior ("A" flex), regular, stiff and extra stiff, as well as more flexible choices for juniors.
Effects
Shaft flex directly influences the direction of the ball flight. A shaft that is too stiff will send the ball right, while a flexible shaft can send it right or left.
Misconceptions
Beginner golfers are as individual as advanced players; club speed and ball flight should determine which shaft is best. An athletic beginner golfer--a professional baseball player, for example--could generate enough club speed to be fit for a stiff shaft.
Proper Fit
Visit a professional club fitter or golf professional trained in club fitting to find the right shaft flex. Clubfitter.org and PGA.com have listings of professionals in your area.