Weather Safety Rules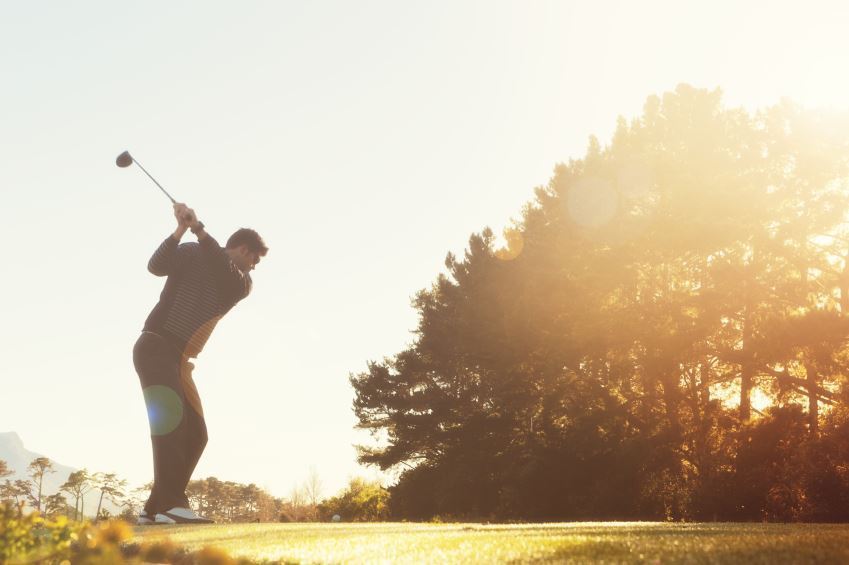 Golf is a game where the elements can be a factor. Those elements can be sometimes dangerous for golfers.
Lightning
The most dangerous weather element on a golf course is lightning because it is so unpredictable. Golfers should seek cover whenever they hear thunder or see lightning. If cover is not accessible, golfers should stay away from trees, metal objects and structures or items that might injure them if struck by lightning.
Sun
While the sun can be a key ingredient to a great day on the links, it can be dangerous for golfers. Too much sun can cause sunburns that can lead to skin problems in the long run. Golfers should protect themselves with sun block and hats.
Heat
The sun can cause golfers to become overheated. Golfers should drink plenty of fluids and seek shade during their round. If the temperature gets too hot, it is advised golfers stay off the course.
Rain
A golf course, especially steps and greens, can become extremely slick when wet. Golfers, who are wearing spikes, need to take extra precautions not to slip or fall on these surfaces in these conditions.
Wind
Wind can be a dangerous weather condition on a course. It can cause tree limbs to fall and become dangerous to golfers. When the conditions are too windy, a golf course might be closed.