How to Take Care of Your Putter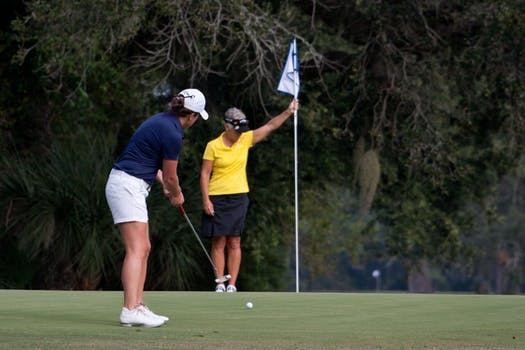 The relationship between golf players and their putters can be fickle or relentlessly committed. Putting can make or break your round and keeping your putter in top shape should. When you find one that improves your game, you should keep it in top condition and that may require a complete refinish.
Cleaning
Use a soft cloth and a light soap to gently wipe the putter head. Most steel used in putters scratches easily so be careful. Dry the club with another soft cloth and reexamine. If you don't think you need a full refinish, just apply a small amount of baby oil after cleaning to strengthen and add shine to the club head.
Repair Scratches
Identify problem areas and wet a soft cloth with a gentle dish soap with lemon. Rub with the grain of the steel as much as possible. If the scratch runs across the grain, break it into several sections and keep a consistent motion across those sections. Keep the club head under slow running water while you repair the scratch.
Retouch the Paint
A refinish should include a touch up of any intricate designs. Use a small paint brush and repair paint to carefully apply small amounts of paint into the design. Make sure to fully cover the area without letting the paint leak onto the club head. Remove any spilled paint slowly with a soft cloth.
Let the Club Settle
Allow the club to dry for three or more days in a cool, dry place. The club face and painted areas will be more susceptible to staining in the first few days, so give your club time to settle.
Prevention
A simple cleaning after each round will reduce the chances of oxidation and scratching on your putter. Be sure to keep an eye on any irregularities that may appear during use, and act quickly to repair any problems.