Buying Used Golf Clubs: Save Money and Get Quality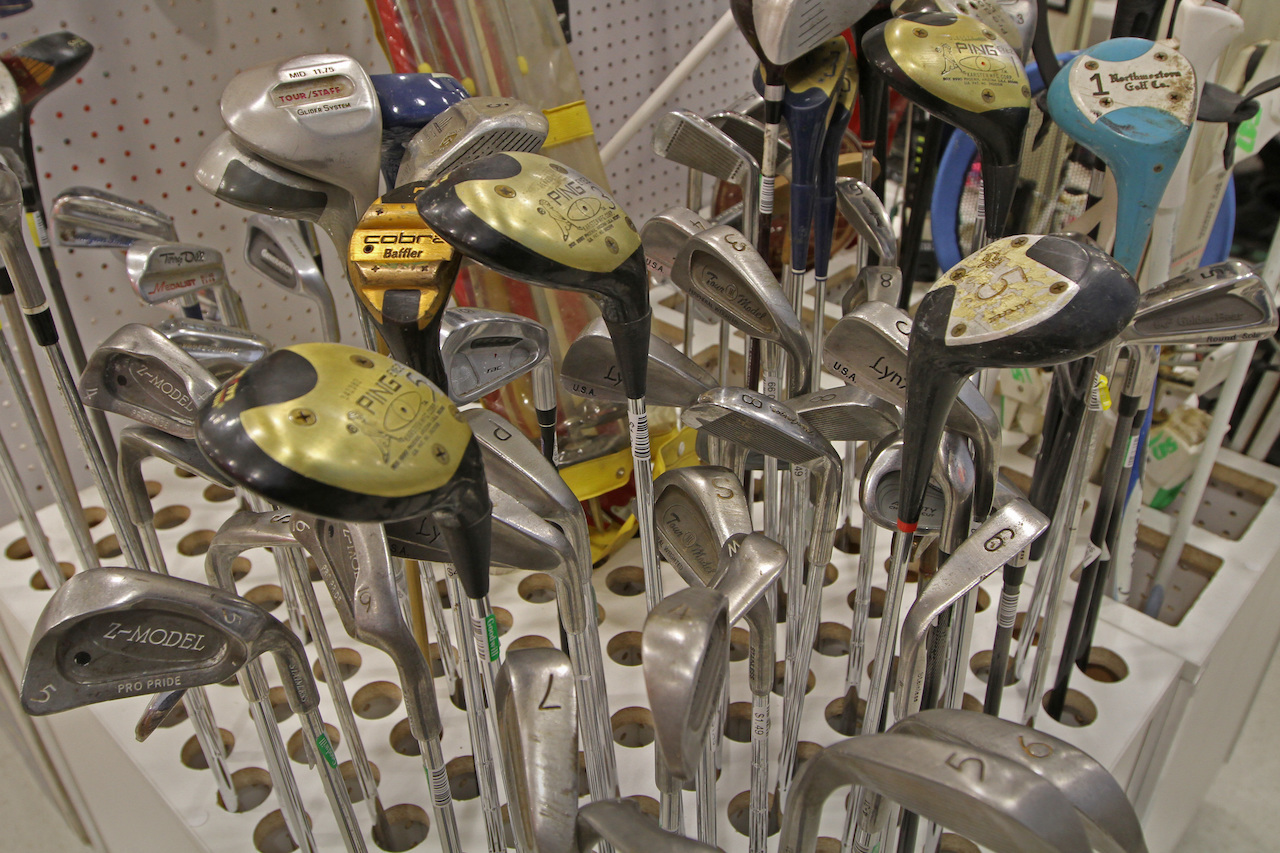 Buying anything used always comes with a certain level of risk, and used golf clubs are no different. As the potential second owner of the clubs, you don't know exactly how they've been treated in the time leading up to your purchase. However, used golf clubs can be a great way to get golf equipment at a lower cost. Here's an overview of how to make sure you're getting quality clubs for your money.
Buying Used Golf Clubs: Dos
Make sure you complete this checklist of four dos before buying used golf clubs.
Do Your Research
Understand going into your used club purchase exactly what you're looking for. If you know that you're in the market for a set of game improvement irons that were made in the past two or three years, know what models you might be interested in.
Have a Budget
If you're looking to spend $500 on a used set of irons, for example, stick to that number. Going past your budget doesn't automatically mean you're getting more for your money.
Have the Clubs Inspected
Many golf retailers offer club repair services and using them after a used club purchase is well worth your time and the few bucks they may charge you. Have an expert check the length and lie of the club, especially with irons. If you purchase wedges, also ask them to check the loft. This ensures that you purchased used clubs that meet the specifications that were described to you.
Background on the Seller
If you are purchasing used clubs from a brick and mortar retailer it's easy to verify the seller's credibility. If you're purchasing from a website or online community of some sort, find reviews from other places on the internet or other verified customers.
The Don'ts of Buying Used Clubs
Avoid these mistakes when purchasing used clubs, if at all possible.
Don't Settle
There are so many outlets for used golf clubs and so many sellers, don't settle for something you're less than happy with. This can include the club's condition and price.
Don't Purchase Damaged Clubs
Sometimes sellers will note that a club needs a slight repair, when in reality it is a much bigger repair. In some cases, a club can be beyond repair such as a cracked driver face. Any damaged club is not worth your money.
Don't Purchase Outside of Your Specs
An example would be purchasing a set of used irons that have stiff flex shafts when you know you play regular flex, because you did your research ahead of time. Know going into the club purchase what it's going to cost you to have each club re-shafted with a new grip and labor, per club.
Used Golf Club Price Point Rules
The price point on used golf clubs is going to vary based on how old the clubs are. If you're looking at a driver or set of irons that are a current model, you should only expect to save around 10% off of the new sticker price.
You can expect to save around 25- 40% on clubs that are 2-4 years old. Any clubs that are five years old or more you can comfortably expect to get 50% or more off of the original retail price.
Take Caution
Counterfeit golf clubs are responsible for millions of dollars in sales each year. These clubs are mainly produced in China and sold online. The difficult part for the buyer is that these club producers have done a very good job at creating clubs with very subtle differences in appearance from the real ones.
The main rule of thumb here is that if it's too good to be true, it probably is. For example, a one-year-old TaylorMade driver that's listed as "pre-owned" at a price of $100 should raise a red flag.
If you're unsure about a golf club's validity, you can always ask for a serial number from the seller and contact the OEM to confirm if it's legitimate.
Where to Purchase Used Clubs
There are several reputable places to purchase used golf clubs. Here are a few places for you to scout out.
eBay
Tried and true, eBay is a great resource for used golf clubs. Sellers can give the option of "Buy it Now," or you can bid against other buyers. If you purchase a golf club that comes in a condition that is worse than what was described, eBay is always good about handling disputes. However, always look into the seller and how well they're rated. Be aware of any feedback that is overwhelmingly negative.
2nd Swing
This is a great, reputable retailer that is mainly online but 2nd Swing does also have five retail locations in the U.S.
Rock Bottom Golf
This site offers all kinds of deals on new golf gear, but Rock Bottom Golf also has a sneaky good pre-owned selection that's worth checking out
Global Golf
Another online retailer with a very good selection of used clubs. Global Golf usually offers a discount code or two right on the website that gives you a little extra off of your purchase or a discount on shipping.
Notes
If you're the type of person that doesn't need to have current models, buying used golf clubs can be a venture that is well worth your money. You can easily scoop up models that are a couple of years old, that still have the best technology, without dishing out top dollar. Just be sure to do your research on both the products you're interested in and the place you're buying them from.