Can You Exercise With Arthritis in the Knee?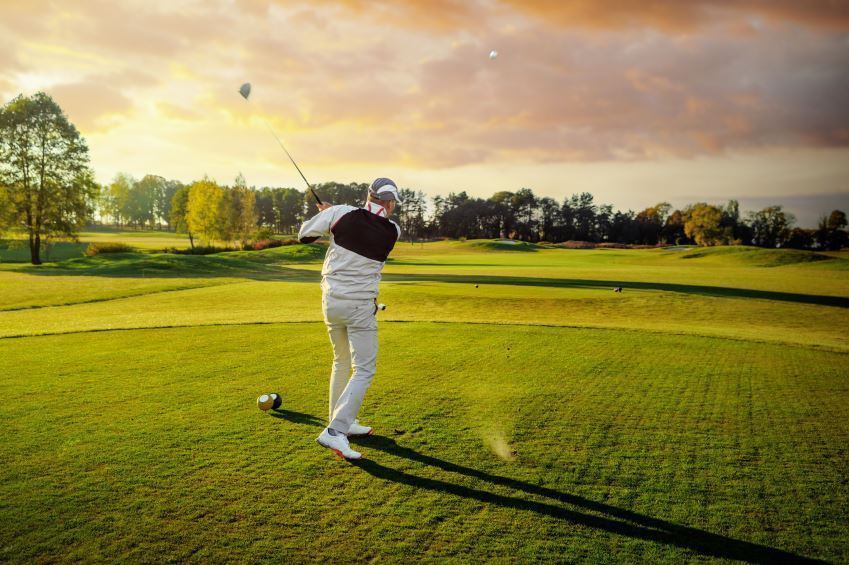 A solid golf swing depends on reliable support from your knees. If you have knee arthritis, you may be wondering if your game will be compromised. Fortunately, a number of exercises can strengthen your knees and keep you on the course.
Expert Recommendations
According to the National Institute of Arthritis and Musculoskeletal and Skin Diseases, people with knee arthritis can benefit from exercise that strengthens the muscles around the knee.
Types
NIAMS recommends three types of exercises for the knee. Range-of-motion including gentle stretching and massage; strength training including weightlifting and climbing stairs; and aerobic exercises, including walking or stationary bike riding.
Benefits
According to the Johns Hopkins Arthritis Center, golfers with knee arthritis can benefit from exercise not only because it strengthens muscles, but because it reduces risks of falls. It may also increase the flexibility of the arthritic area. Exercise may also relieve some of the swelling and pain associated with arthritis.
Technique
According to JHAC, you should avoid rapid or repetitive motion with the injured knee. Choose low-speed, low-impact exercises, especially when starting out. You may want to ask your doctor about protective support equipment or special shoes to lessen the impact of exercise on your knee.
Cautions
Never exercise your knee (or any arthritic joint) to exhaustion or severe pain. This could damage the joint further. Make sure yourdiscuss your plans with your doctor or arthritis specialist before you begin a new exercise program.