2019 Rule Changes Every Golfer Needs to Know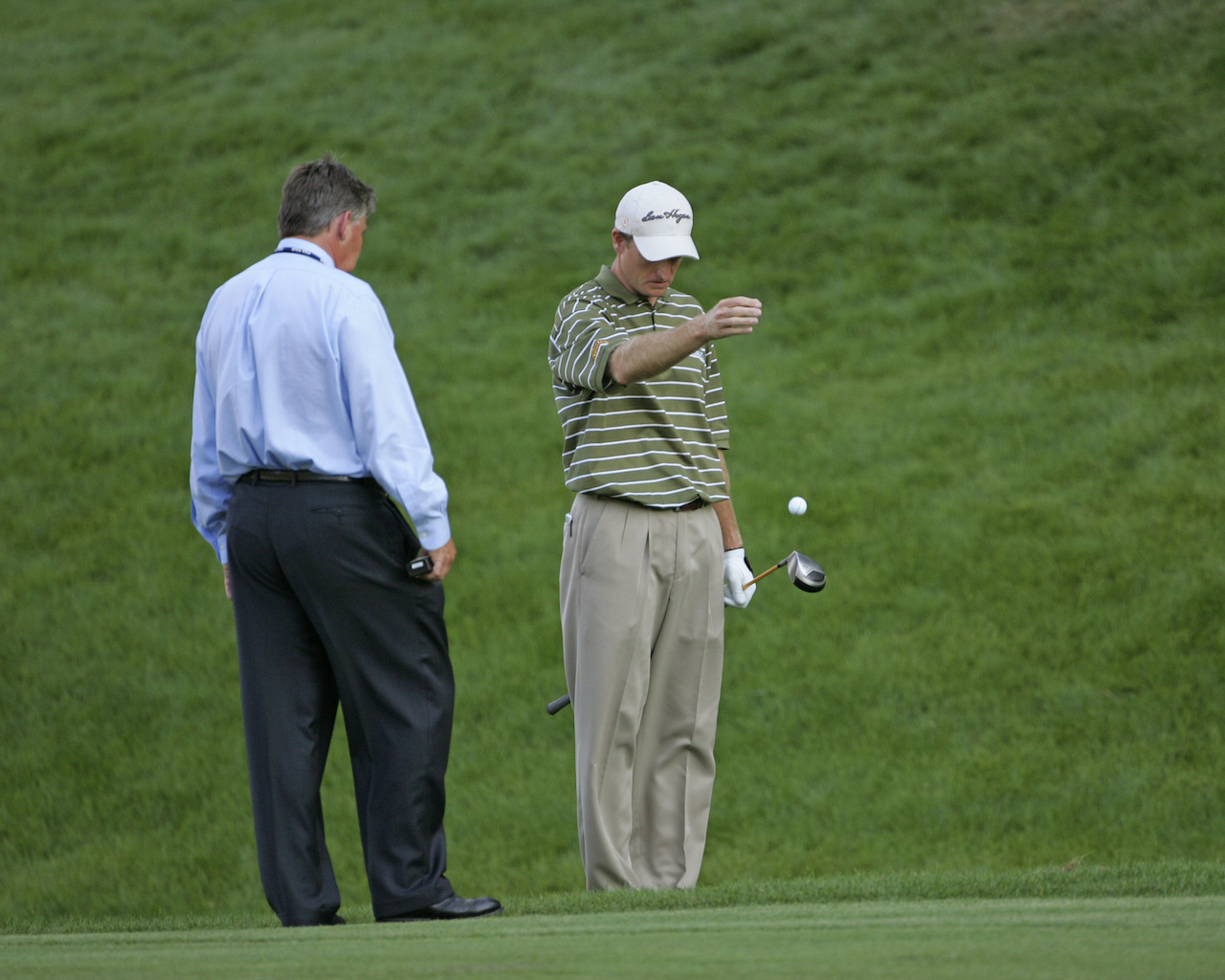 The Royal & Ancient Club of St. Andrews and the U.S. Golf Association, the international governing bodies of golf, have instituted several rule changes to the official Rules of Golf. While minor changes in rules are normal, this year's changes are the most dramatic in decades. For instance, the number of rules has officially been reduced from 34 to 24. The new rulebook is the result of a multiyear process of research trying to modernize the game. In particular, the institutions governing golf wanted to make some of the game's more peculier rules more easier to understand. It has also been designed to limit the potential penalties from accidental infractions, particularly when those infractions offer no discernable advantage. The following are some of the most important rule changes to 2019 Rules of Golf.
Out of Bounds
In non-competition golf, courses now have the option of implementing a "Local Rule" to deal with out of bounds or lost balls. Previously, golfers would have to take a stroke penalty and tee off again. Now, golfers at courses who choose to implement this rule can take a 2-stroke penalty and drop a new ball between where the original ball is adjudged to have gone and the edge of the nearest fairway.
Finding Lost Balls
Golfers now only have 3 minutes, down from 5 minutes, to find their ball before taking their penalty and continuing play. This simple change is made to speed up the pace of play.
Dropping Procedure
When drop balls are needed, the drop height is now at the knee-level rather than the shoulder. Part of this change was due to issues getting drop balls staying within the acceptable 2 club length drop area when dropped from shoulder-height.
Accidental Movement
There is now no penalty if the ball or ball marker is accidentally moved on the green. This addresses some of the harsh rulings such as Dustin Johnson's famous penalty at the 2016 U.S. Open when the ball was adjudged to have moved ever so slightly by video replay. The penalty against accidental movement also deals with accidentally kicking a lost ball while searching for it. The now standard rule has golfers simply return the ball to its original place.
Repairing the Green
Golfers are now allowed to fix spike marks on greens. Previously only ball marks could be fixed on the green. This is a simple change, but one that will be welcomed by all golfers.
Putting and Flagsticks
Another change is that golfers can keep the flagstick in the hole when putting. Eccentric professional Bryson DeChambeau has already stated that in certain situations he intends to putt with the flag in, opening up potentially new putting tactics. It will be exciting to see how this rule change plays out on the PGA Tour.
Damaged Clubs
The rules now clearly state that a club damaged during play (including by a vintage John Daly sized temper tantrum) can still be played throughout the round. Furthermore, if the player has directly caused the damage then they are not allowed to replace the club and must suffer the consequences of playing a damaged club. This rule change keeps players from being penalized for playing an accidentally damaged club as they have in the past and also serves as a natural punishment for golfers who willfully damage their own clubs.
Double Hits
Double tapping the ball, something that occurs most often on putts, is no longer counted as 2 strokes. The reasoning behind this change is that such double taps don't actually result in any discernible advantage and are always accidental.
---
Resources