Tim Herron: A Closer Look at the Pro Golfer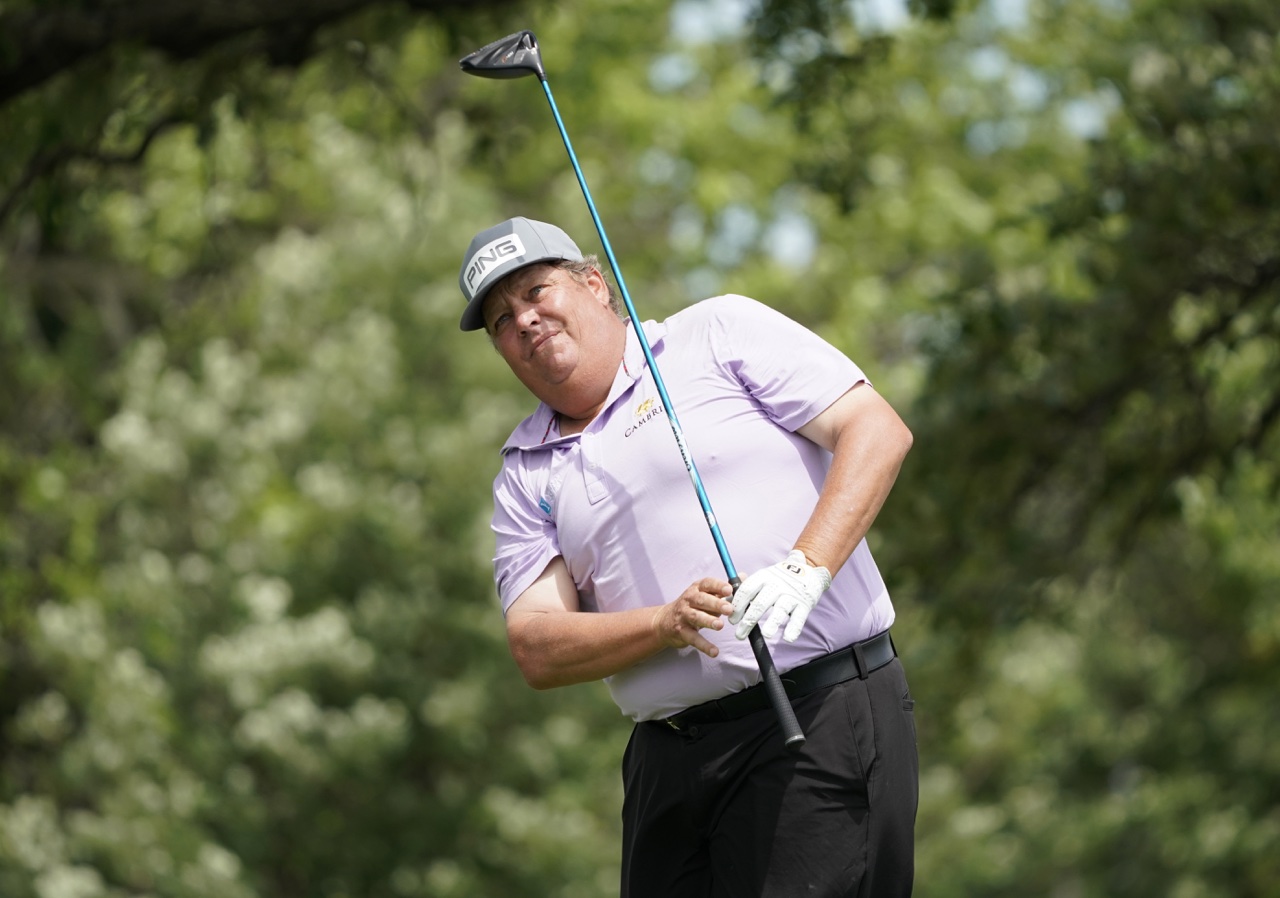 Tim Herron, born on Feb. 6, 1970, is a professional golfer currently competing on the PGA Tour Champions. The Minneapolis native played college golf at the University of New Mexico before turning pro in 1993. He has competed in 560 PGA Tour events through 2019, but has not been fully exempt on the PGA Tour since 2012.
Tim Herron Career Highlights
Herron has competed on the PGA Tour and PGA Tour Champions since the 1990s, compiling four professional wins along the way.
PGA TOUR Career
Herron won four times while on the PGA Tour. His first victory was in 1996 at the Honda Classic when he posted 17-under to win by three strokes. He picked up his second win at the 1997 LaCantera Texas Open with another -17 total score to win by two strokes. Herron's third win came at the 1999 Bay Hill Invitational when he won by defeating Tom Lehman in a playoff. His final win on the PGA Tour came in 2006 at the Bank of America Colonial tournament when he defeated Richard Johnson in a playoff.
Herron became the first player to record a hole-in-one at the inaugural 3M Open in 2019 as he holed a 5-iron at the 209-yard 8th hole in the first round of the tournament.
PGA TOUR Champions
Through mid-2021, Herron has not missed a cut in his first 23 PGA Tour Champions starts. He has one top-10 and eight top-25 finishes as he finished T3 at the Principal Charity Classic. Herron also finished T12 at the Sanford International and T14 at the SAS Championship.
Tim Herron Career Earnings
In over 550 events played, Herron has won $20,018,192 during his career. He has made $395,634 so far on the PGA Tour Champions.
Herron Family of Golfers
Tim Herron's grandfather, Carson Lee Herron, competed in the 1934 U.S. Open. Carson Lee Herron also won Minnesota and Iowa state golf titles. His father, also named Carson, competed in the 1963 U.S. Open and his sister, Alissa, won the 1999 U.S. Mid-Amateur. She is also a three-time Minnesota Amateur champion.
Now his son, Carson is making it four-generation of Herron's to play the game. He finished out his final year of high school golf with a seventh place finish at the Minnesota State Class 3A Boys Tournament. Carson placed second at Minnesota Boys PGA Junior Championship last summer and won the 2020 'Sota Series Match Play Championship. He'll follow in his father's footsteps and play at the University of New Mexico.
"Lumpy" Nickname
Tim Herron's nickname is "Lumpy" from working at a golf course in his hometown of Wayzata, Minnesota. His son Carson is now known as "Lumpy Junior."
Away From the Course
Herron enjoys ice fishing, playing pool and snow skiing when he's not playing golf.
Image: Ed Zurga/Getty Images Sport via Getty Images