What Are Titleist Bullseye Putters Made Of?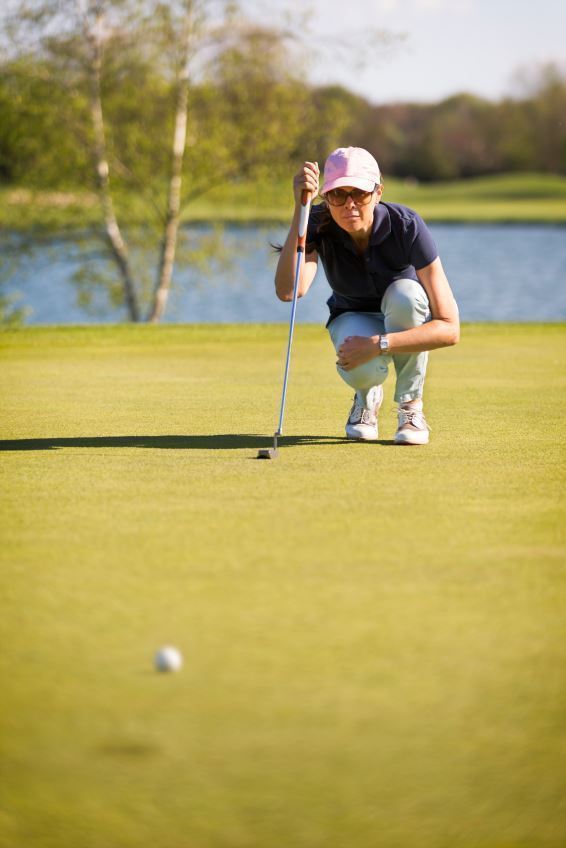 Acushnet Golf, makers of Titleist golf products, produced the Bulls Eye putter from 1970 to 2003. The head had a distinctive bright gold color when new and gradually turned dull brown with age.
Description
Unlike putters made today the Bulls Eye was a simple thin blade design with a center shaft. Both right- and left-handed players could use the putter.
Popularity
The putter was once popular with PGA Tour players and amateurs alike. With a thin sole and heavy head it was ideal for that era's slower greens and putting strokes that incorporated more wrist action. A few veteran players like Corey Pavin are still using their Bulls Eyes.
Head
The head of the putter was made of soft yellow brass. Yellow brass is a common alloy with a very specific composition: 65 percent copper, 33 percent zinc and 2 percent lead.
Shaft
The putter had a fluted shaft made by True Temper that was designed to eliminate any twisting of the head at impact.
Grip
Later models had Tacki-Mac rubber grips with an option for leather, but earlier ones came with only the classic leather wrap grip.