What Is the Density of a Golf Ball?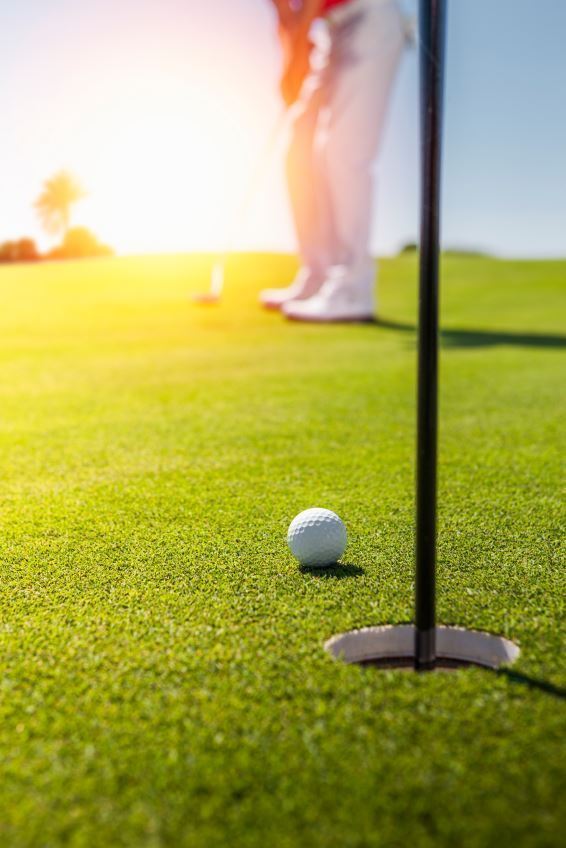 The density of an object is its mass per unit of volume, and is the measure of the concentration of the mass or weight. This characteristic has a major influence on the performance of a golf ball.
Golf Ball Size and Weight
The rules of golf maintained by the two governing bodies of golf--the United States Golf Association and the Royal and Ancient Golf Club of St. Andrews--specify limits for the weight and size of golf balls. A legal ball must weigh no more than 1.62 ounces and measure no less than 1.68 inches in diameter. While these limits allow variation in a ball's characteristics, for performance reasons, all balls are very close to these figures.
Density
Using the numbers from the rulebook, the nominal density of a golf ball is calculated to be approximately 0.65 ounces per cubic inch.
Comparison With Other Materials
Most types of wood have densities of about 0.37 ounces per cubic inch. The density of water is about 0.56 ounces per cubic inch. This is why almost every type of wood will float and-- as every golfer knows --golf balls sink.
Heavier Balls
A smaller British ball was used prior to the current standardized size, and because the weight requirement was the same, it had a higher density.
Lighter Balls
Golf balls with lower densities have been produced over the years to prevent them from sinking in water hazards or in ponds on driving ranges. While these balls are legal for play, they have undesirable performance characteristics.