Bettinardi vs. Scotty Cameron: The Head-to-Head Showdown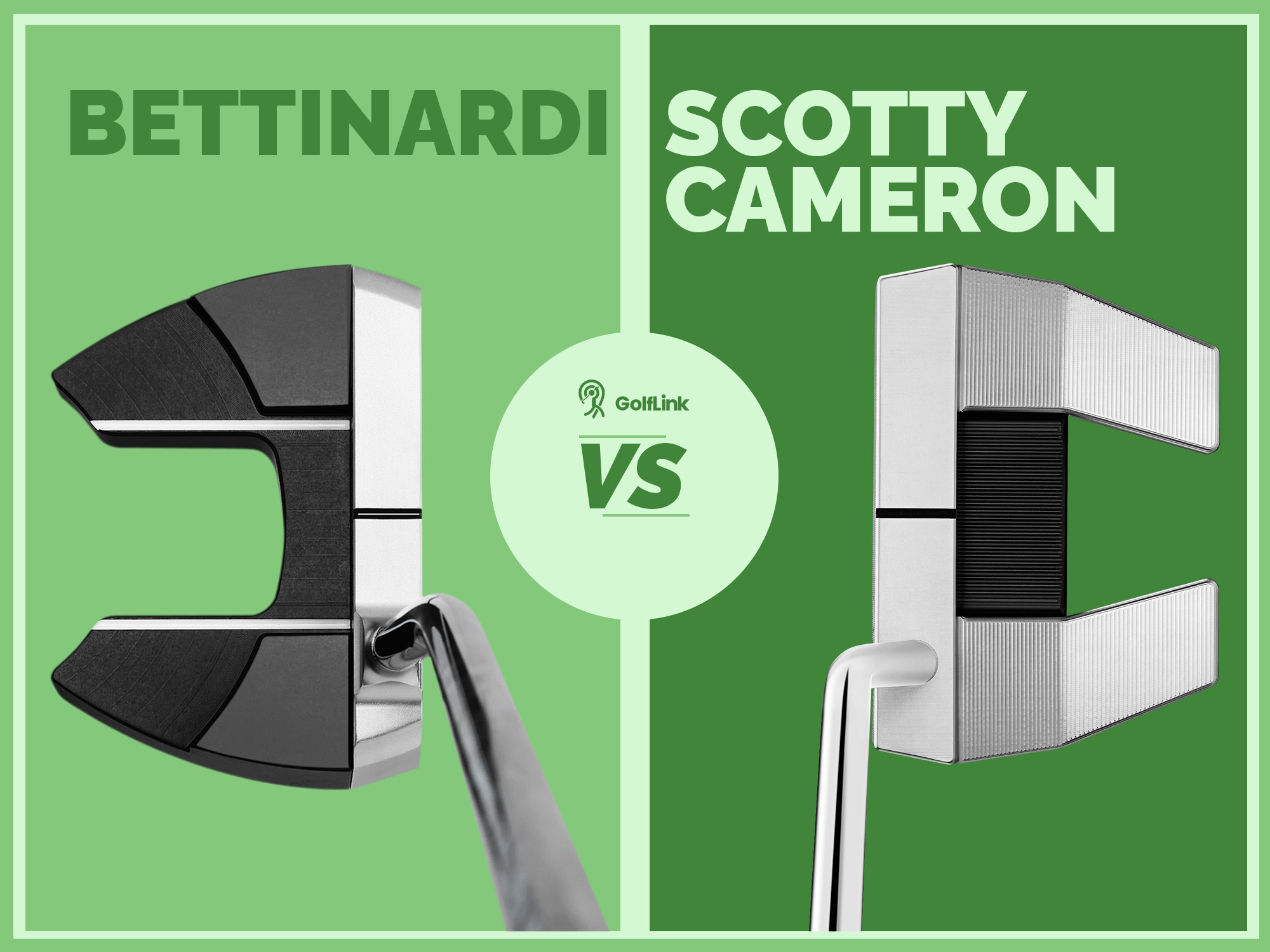 Scotty Cameron and Bettinardi are two premium putter brands that are at the top of most golfers' wish lists. They both reside in the same, premium price category, they use only the best materials, and both are gamed by some of the best golfers in the world, and probably some of the best players at your club. Players who buy these putters typically want for the best putter money can buy (within reason, of course).
There's no doubt Bettinardi and Scotty Cameron both make world-class putters, but which putters are better? We tested them head-to-head to find out.
Bettinardi vs. Scotty Cameron Head-to-Head Testing
When we decided to pit Scotty Cameron and Bettinardi putters against each other, we knew we needed to compare them in several categories to properly understand how each performs. With that in mind, we put Scotty Cameron and Bettinardi putters head-to-head in: short putts, mid-range putts, long putts, off-green putts, forgiveness, alignment, feel, sound, and price. We took the results from each of these categories to determine the overall winner.
You'll notice some of the categories listed above cannot be tested indoors. For this competition, we did all testing outdoors. That gave us the truest test for each putter, rather than rolling them indoors on artificial greens.
To establish the baseline for testing, my current gamer is an Odyssey Stroke Lab #7, a mallet that's Odyssey's version of the popular winged-style putter. For the sake of staying consistent with putter models, I tested three mallets from each manufacturer.
| | | |
| --- | --- | --- |
| Brand | Model | Shop |
| Scotty Cameron | Phantom X5 | BUY NOW |
| Scotty Cameron | Phantom X9 | BUY NOW |
| Scotty Cameron | Special Select Fastback 1.5 | BUY NOW |
| Bettinardi | Inovai 6.0 | BUY NOW |
| Bettinardi | Inovai 8.0 | BUY NOW |
| Bettinardi | Queen B11 | BUY NOW |
The Results at a Glance
After thorough testing, here are the winners in each category. Keep reading for the blow-by-blow to find out why each putter took the edge in each category.
| | |
| --- | --- |
| Category | Winner |
| Short-Range Putts | Bettinardi |
| Mid-Range Putts | Bettinardi |
| Long Range Putts | Bettinardi |
| Off the Green | Scotty Cameron |
| Forgiveness | Bettinardi |
| Alignment | Scotty Cameron |
| Feel | Bettinardi |
| Sound | Scotty Cameron |
| Price | Halve |
| Overall Winner | Bettinardi (5.5-3.5) |
Performance
I rolled a lot of putts from a lot of different distances between two and 44 feet. When it came to actual putting performance, Bettinardi won all three categories: short, medium, and long putts. Here's why.
Short Putts: Bettinardi
I was taught from a young age to use different spots on the putter face on short putts. For example, on fast, downhill putts inside of five feet, I like to use the toe of the putter to take the sweet spot out of the putt.
In head-to-head testing, Bettinardi putters, specifically the Inovai models, gave me the best results. The Scotty Cameron putters I tested were consistent across the milled face, making the entire face feel like the sweet spot. That's certainly a compliment to the putter, but I prefer additional options from short range, so Bettinardi took the point (1-0).
Mid-Range Putts: Bettinardi at the Buzzer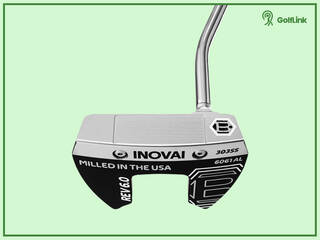 When I miss, I tend to miss long. Distance control on mid-range putts is always a struggle for me. With both putters, my misses were all within the circle of friendship, if you will, for easy two-putts.
I was oh-so-close to calling this category a draw, but the Bettinardi putters, specifically the Inovai 6.0, proved to be a little better from 12 to 25 feet, and distance control was slightly easier, narrowly securing the point for Bettinardi (2-0).
Long Putts: Bettinardi
Two words in golf that nobody likes: lag putting. It means you're not close enough to the hole to have a realistic chance of draining your putt, and you need to put one close to avoid a demoralizing three-putt.
The challenge is real for all amateur players, but again, for the sake of this test, the Bettinardi putters came out on top. Perhaps it was because the sweet spot of the Bettinardi Inovai models felt so good, and on long putts, you can really feel it pop. In this portion of the testing, the Camerons just felt too hard for me to get comfortable.
Point, Bettinardi (3-0).
Off the Green: Scotty Cameron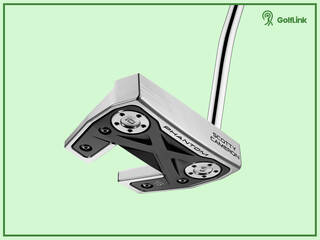 If you're a fan of the old Texas wedge, the Scotty Cameron putters reign superior. I putt from off the green whenever possible. If it's close, I'm putting.
I rolled all six models from some easy fringe areas and from some tricky collection areas with a lot of break. I loved the Phantom X5 in these situations. The ball bounced less and I seemed to have better control of the putter head.
Scotty Cameron took its first point to keep things interesting (3-1).
Forgiveness: Bettinardi
As mentioned above, the Scotty Cameron putters have a consistent sweet spot across the entire face. I thought that would translate more in the forgiveness category, but surprisingly this was another area where Bettinardi excelled.
On flat putts from various distances, I purposely hit off of the heel and toe. Bettinardi putters produced more consistent distance and accuracy across the face than Scotty Cameron. I've always practiced putting with a three-foot circle of tees around the hole to help visualize where my "easy two-putt" needs to settle. Each Bettinardi model performed great in this drill, and the Phantom X5 and X9 were the top performers from Scotty Cameron.
Alignment: Scotty Cameron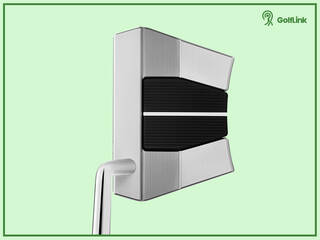 It's hard to deny how easily the Scotty Cameron Phantom X5 and X9 aligned with the golf ball. There's a lot to be said about confidence over the ball when putting, and the Scotty Cameron putters I tested inspire some serious confidence. Put the head down, pull it back, and know that it's going where you want it.
While I liked how Bettinardi putters align, Scotty Cameron took the edge in this category (4-2).
Feel: Bettinardi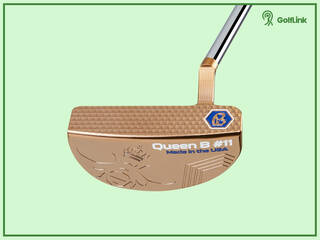 I mentioned earlier how the Bettinardi models felt at impact: crisp with a really satisfying pop.
Try as I might, I just couldn't replicate that satisfaction with the Scotty Cameron putters I tested. The center of the face felt harder on each Scotty Cameron putter than Bettinardi, which didn't help performance from any range.
The Feel category was no doubt the easiest to call. Bettinardi won with authority (5-2).
Sound: Scotty Cameron
What's odd is that while the Bettinardi models felt better, they didn't sound better to my ears. Perhaps that's because I've owned several Scotty Cameron putters in the past and they've all delivered pretty much the same, satisfying sound. Hearing them during testing was perhaps a familiar throwback.
This category is completely subjective to the person stroking the putter, but important for us to highlight it nonetheless. Point, Scotty Cameron (5-3).
Price: Draw
This one was an easy draw. All six putters I tested had a price tag between $400 and $450. If you're shopping for a new putter and this is your price range, there's no question both Scotty Cameron and Bettinardi should be on your list. (5.5-3.5).
Overall: Bettinardi (5.5-3.5)
Tallying up the score from each category makes Bettinardi the winner by a count of 5.5 to 3.5.
Scotty Cameron putters have a long history in the hands of the best players in the world. Not to mention, for many years they stood alone at the top of the putter market. Bettinardi putters, however, feel much more boutique and one-off. My most critical point is that today's Scotty Cameron models feel more mass-produced than they used to.
While Scotty Cameron still makes putters that most golfers would love to have in the bag, Bettinardi was the clear winner for me. It was so clear, in fact, that after this extensive testing, I purchased the Inovai 6.0 as my new gamer.
The Final Call
I've wanted to test Scotty Cameron and Bettinardi head-to-head for many years, and my testing did not disappoint. If you're willing to spend $400+ on a new premium putter, these brands should be numbers one and two on your list. Run this test with your own game and your preferred putter style and see which one is the winner for you.