Glow-in-Dark Golf Balls: Winning Picks for Night Golf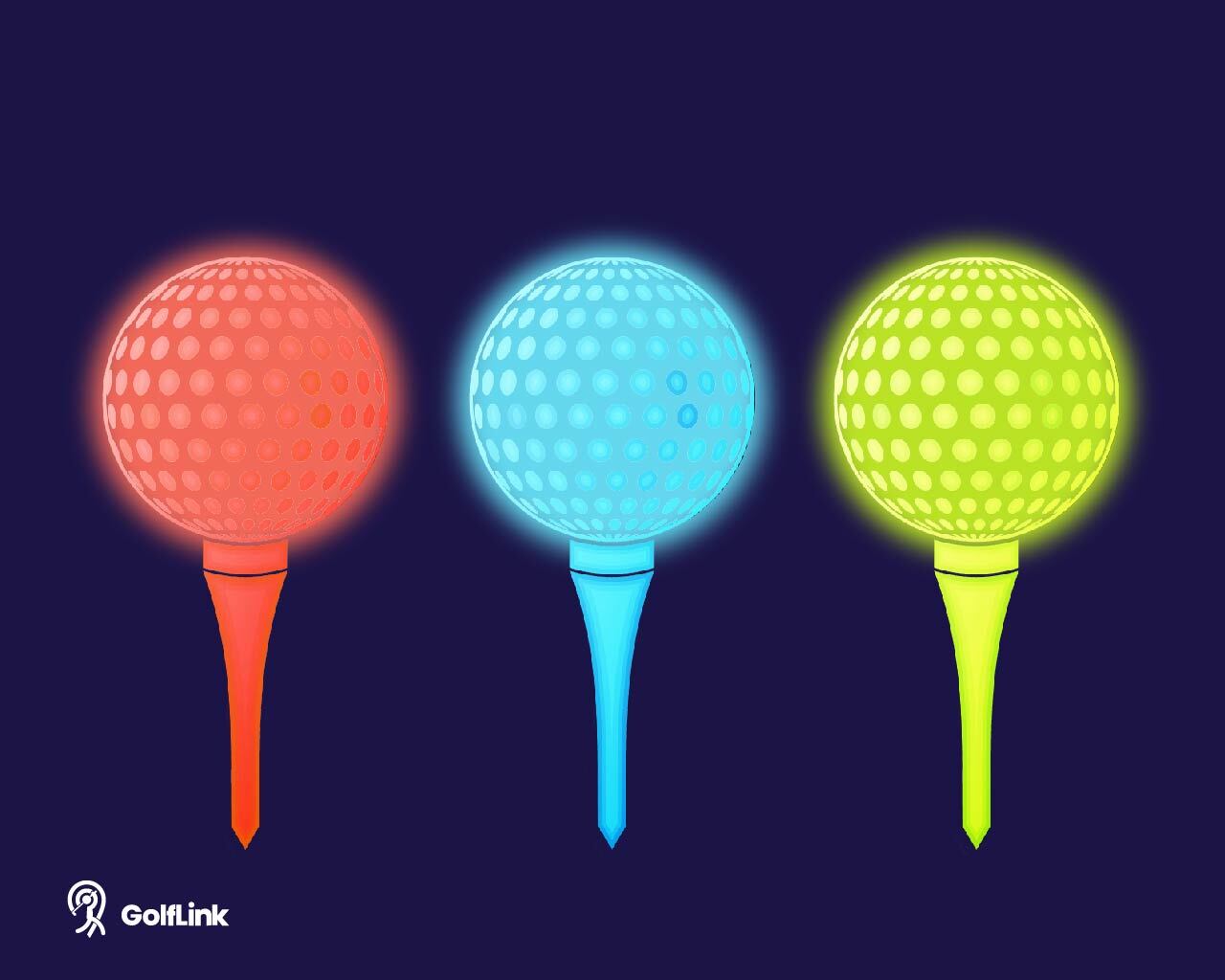 Glow-in-the-dark golf balls are essential if you decide to play a round of night golf. Are they a novelty? Yes. However, they clearly serve a purpose seeing that several manufacturers produce and sell them. With golf's popularity at an all-time high, night golf is a fun, new venture for many, and glow-in-the-dark golf balls are the best guide from tee to green. Here's how glow-in-the-dark golf balls stack up.
What Makes Them Glow?
Believe it or not, there are actually several different types of glow-in-the-dark and light-up golf balls. Some last longer than others, and some are brighter than others.
Glow Stick
Golf balls that are lit by glow sticks are a popular option because they are highly reusable. They work just like a traditional glow stick in that you have to crack a small stick to engage the color and brightness. From there, you slide the stick into the golf ball where it fits snugly, so it shouldn't fall out.
The downside to glow stick golf balls is that they only produce full brightness for about 30 minutes before they begin to dim. If you go this route it is recommended that you purchase additional glow sticks.
Ultra Violet Light
UV illuminated golf balls are the closest you'll find to a traditional golf ball as far as feel and performance. These golf balls have a UV coating and when charged under UV light they become activated and glow.
While they produce the best feel, to keep UV golf balls glowing in the dark you need to continually charge them because they begin to dim after about 20 minutes. They are also the most expensive glow-in-the-dark golf ball option, around $40 per dozen.
LED Golf Balls
LED powered golf balls fall between glow stick and UV golf balls, both in price and feel. These golf balls are constructed to accommodate the small LED light that's located in the core of the golf ball, so you'll never get a true feeling golf ball.
They are very bright because of the LED light, with each illumination lasting between five and ten minutes depending on the brand. LED golf balls are activated when you hit the ball, which can pose some issues when it turns off while on the course. The total battery life of an LED golf ball is approximately 30 to 40 hours.
Where to Use Glow Golf Balls
If you're playing night golf, you will need glow-in-the-dark golf balls. However, they can also be a lot of fun while playing miniature golf or for chipping in your backyard after dark.
Where to Buy Glow In The Dark Golf Balls
Glow-in-the-dark golf balls are hard to find in golf retail stores. You might get lucky and find them in a smaller, privately owned golf shop. Otherwise, your best option to find glow-in-the-dark golf balls is online, with Amazon having the largest selection.

THIODOON LED Golf Balls
These THIODOON LED golf balls are your best bet in the LED category. They come in a pack of six and in a variety of colors for $25.95.
R&L UV Golf Balls
These R&L UV golf balls actually feel just like a regular two-piece distance golf ball. They have good performance off the tee and are more than suitable around the greens. For $26.99 you get a six-pack of golf balls and a UV flashlight to charge them as you go.
Glow Golf Balls
If you're interested in glow stick powered golf balls, these Glow Golf Balls are among the best. The package includes 20 golf balls with glow sticks, and you get to choose one color or an assortment for $50.
Glow Golf Ball Performance
If you're purchasing glow-in-the-dark golf balls it's likely not for the most serious round of golf you'll ever play. Chances are you're preparing for a fun outing of some sort, so don't expect a lot out of the performance of a novelty golf ball.
You should, however, expect whichever model you choose to last as long as advertised. As you see, just because it's a novelty ball doesn't mean they're any less expensive than your everyday golf ball.