2nd Swing Master Fitter Reveals the Best Drivers of All Time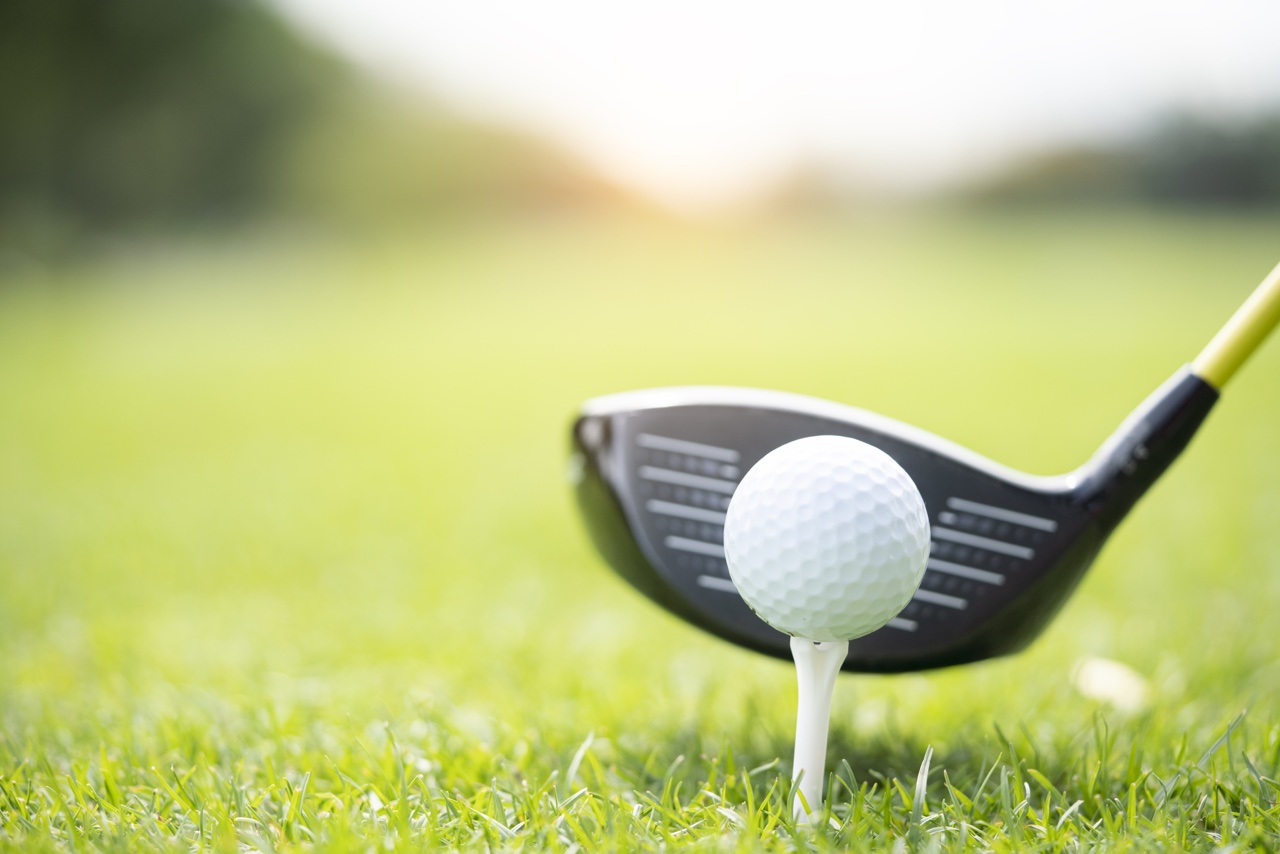 Replacing your driver is a lot like replacing your car. The process begins with excitement and giddiness, but risks becoming overwhelming and expensive. To help sort out the marketing gimmicks from the bonafide game-changers, we've enlisted 2nd Swing Master Club Fitter and General Manager James Tracy to reveal the best drivers of all time.
What is 2nd Swing?
When club manufacturers tout their drivers as longer and straighter than ever, it's because they're trying to out-sell the competition. When James Tracy, or any 2nd Swing club fitter recommends a driver, it's because it will help your game. 2nd Swing is a brand-agnostic retailer that helps golfers find new and used golf clubs.
"Our fitting experience, in-store and online, help us educate and become matchmakers to make sure that golfers are finding the right equipment really at any price point," Tracy said. "Some golfers bring in their old driver and compare it to something that's brand new, and some test out models that are 5-10 years old. Getting fit at 2nd Swing doesn't mean you have to look at brand new drivers."
With five brick-and-mortar stores throughout the United States -- two locations in Minnesota, one in Scottsdale, Arizona, one in Columbia, Maryland and one in Wilmington, Delaware -- plus a tour van fitting option, 2nd Swing has performed countless club fittings, analyzing how each club performs on a launch monitor. That gives fitters invaluable insight into which clubs truly out-perform the competition for the majority of golfers.
"Of all the low-spin drivers, we know which one actually spins the lowest. Of all the draw-biased drivers, we know which one has more left-correction than the rest," Tracy said. "We're able to create these rankings and these go-to options within our inventory so our fitters have a constant download of all this information that we can then utilize to help narrow the search down."
For golfers who can't visit 2nd Swing for an in-person fitting, they offer a virtual fitting experience where golfers interview with a fitter to get recommendations for their game.
How Do Drivers Change From Year-to-Year?
Golf club manufacturers will have you believe that each year they release must-have equipment that will truly transform your game. While it may be true that each year's line of drivers has some performance benefits compared to the previous model, the gains from one year to the next, in most cases, are minimal. Almost like buying a car.
"Every year clubs are getting better, but the reality is that these brands need to come out with a new product every year to stay competitive," Tracy explained. "I'm in the market for buying trucks right now. If I'm looking at the difference between a 2020 and a 2021 Chevy Silverado, as a fairly inexperienced car buyer, they're pretty darn similar. But every five or six years, touch screens and different engines and gas mileage, those things tend to change pretty dramatically. That same is true for golf clubs. Every year equipment is getting better, every five years there's a noticeable change, every 10 years it's a different sport. That's the general rule of thumb."
To get technical for just a moment, the USGA limits COR (coefficient of restitution) in drivers. COR is a measurement of energy retention in a collision, in this case, how much energy is transferred from the club head to the golf ball. The sweet spot in today's drivers are at, or close to, the USGA's legal limit, meaning that most of the advances in today's technology are aimed at improving ball speed when players don't connect with the center of the face.
"Consistency across the face has to be the biggest advancement in the last five to six years," Tracy said. "You can't really make the center of the face that much faster without breaking some rules. How well do you retain the ball speed and performance the further away you get from the center of the face? That's forgiveness right there and every year the innovation and the technology is trying to improve that."
The Best Drivers of All Time
Pound-for-pound, today's technology will beat equipment that was released five years ago. Manufacturers spend millions of dollars making sure that the newest products out-perform last year's. But there are some drivers that have stood the test of time and still compete with the best of today.
After performing countless club fittings over the years, Tracy has seen first-hand which drivers consistently out-perform the others, and which older models still keep up with the latest and greatest.
Best Driver for a Slice of All Time
2015 Callaway Great Big Bertha
In 2015, Callaway released the Great Big Bertha aimed at eliminating the most popular miss in golf: the slice. And, according to Tracy, Callaway succeeded.
"The 2015 Great Big Bertha, for the guy that slices the ball and has a really steep angle of attack, when I have that player in a fitting at the store, that's the first driver I'm looking for if I'm looking for value," Tracy said. "Because of where the center of gravity was and how pronounced that movable weight is in the heel, I would have so much success with that driver for players who were steep and missing to the right if they were a right-handed player."
A sliding weight with draw, neutral and fade settings; adjustable hosel with eight different configurations; and a thinner-than-before clubface are among the technologies Callaway included in the Great Big Bertha.
Best Driver of All Time for Finding the Fairway
PING G400 Max
It's one thing to have a consistent miss, whether it's a slice, a hook, or a low line-drive. It's quite another to stand over your tee shot with no idea where it's going. The G400 Max from PING has proven itself to be a reliable fairway finder.
"The G400 Max from PING, for the player who I say 'where's your miss?' and they say 'everywhere,' and I say 'what's your ball-flight preference' and they say 'I don't have one, I don't even know where it's going,' the G400 Max is just rudely straight," Tracy explained. "No matter what your swing is, what your tendency is, that driver was just fantastically reliable for everyone in terms of just hitting more fairways."
PING achieved its highest MOI ever in a driver by adding a higher-density weight in the back of the head. PING says the driver produced the tightest dispersion in golf, a claim backed up by Tracy's findings through fitting golfers.
Most Transformational Driver of All Time
2017 Callaway GBB Epic
Most drivers are marginally better than the previous year's model. But every once in a while a driver hits the market that completely blows away its predecessor. In 2017, Callaway released the GBB Epic, a club that has stood the test of time.
"It was the first driver they had with Jailbreak," Tracy said of Callaway's GBB Epic. "That year the difference in market share and performance for Callaway was substantially different. That's because in that little timeline that happened to be the year where they got a technology on to the product that was lights-out."
The original Epic featured Callaway's lightest crown, paired with the Jailbreak technology -- two bars connecting the crown to the sole of the club that eliminate movement of the crown and sole of the club during impact, resulting in more ball speed and distance.
Best Driver From Way-Back
2001 Orlimar hipTi 420
It's been 20 years since Orlimar's 2001 release of the hipTi 420 driver, but when it comes to speed, Tracy says it still competes with today's models.
"That's a driver that was famously fast," he said of the Hip-Ti. "We're closing in on two decades and those drivers, from a ball-speed standpoint, hang right up there with the best drivers."
Of course, forgiveness in drivers has advanced since 2001, but on those sweet-spot strikes, the hipTi can still keep up with the drivers of today.
Conclusion
Sifting through the hype behind every driver launch could be exhausting, but buying a new, or pre-owned, driver should be an exciting experience. The truth is that many of the drivers released in recent years perform as well or almost as well as the brand new models. Finding the right driver for your tendencies, golf goals and budget can be accomplished on the new or pre-owned market.
Going through a fitting process, whether it's in-person on a launch monitor, or interviewing with an experienced fitter to get recommendations, will help you get the keys to the best driver for your game.
Image: Witthaya Prasongsin/Moment via Getty Images