Wilson Golf Staff Model & Staff Model R Balls Review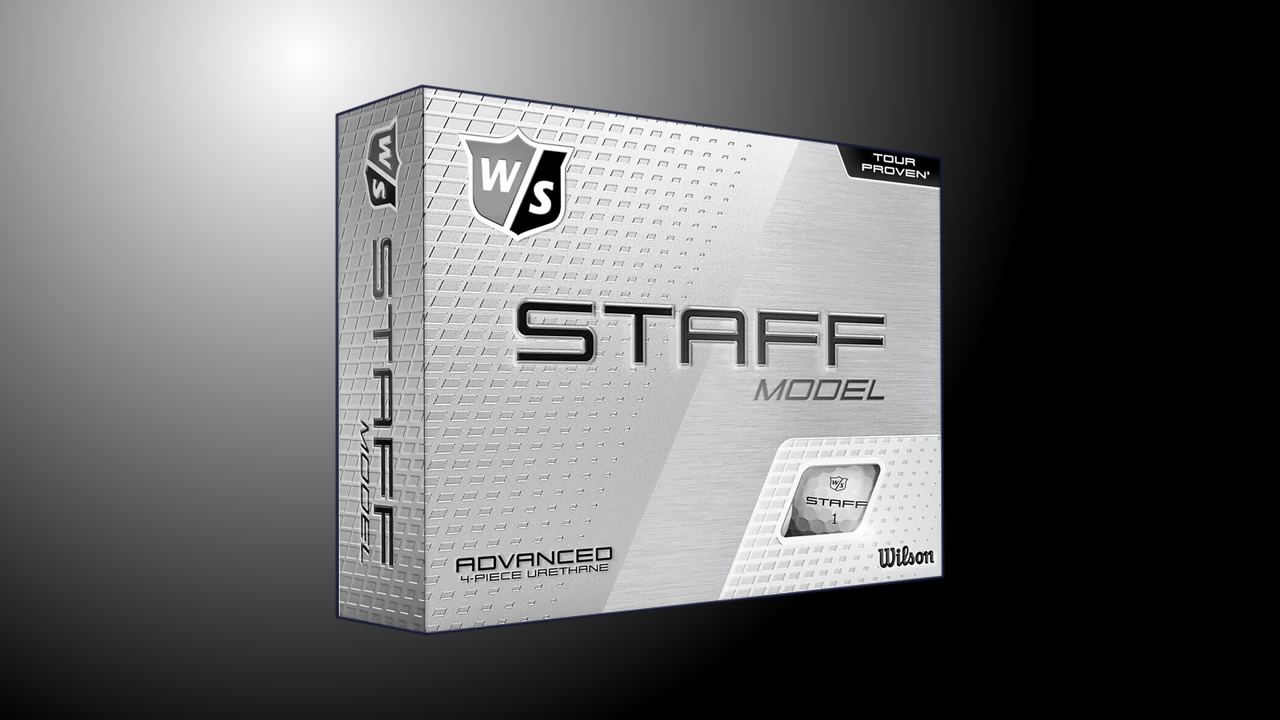 Wilson Staff Model golf balls are designed for advanced golfers who want more distance, spin and control in their game. The four-piece ball comes in two variations – the standard Staff Model ball and the Staff Model R ball.
The History of Wilson Staff
As most sports enthusiasts know, Wilson Sporting Goods is a familiar equipment name in sports like tennis, basketball, football, baseball and soccer. The golf division of Wilson is known as Wilson Staff which produces a wide array of golf clubs, balls, apparel and accessories. While Wilson is often considered an economy brand in other sports, Wilson Staff produces a premium golf line that can be found on each of the major golf tours.
The first Wilson Staff golf ball was produced in 1954 and it quickly became one of the most popular golf ball brands on the PGA Tour in the 1950s and 1960s.
Features of the Wilson Staff Model Golf Ball
Both versions of the Staff Model golf ball feature four-piece construction with a polybutadiene V-COR, inner and outer mantles and a thin cast urethane cover with a shallow 362 dimple pattern.
The urethane cover is responsible for the ball's higher spin on iron shots, while the inner mantle gives players a soft feel. The hard ionomer outer mantle and solid core produce increased ball velocity for better distance off the tee. According to Wilson Staff, the ball "holds the maximum allowable initial velocity base upon USGA conformance."
The Unpainted Cover of the Wilson Staff R Model Golf Ball
The Wilson Staff Model R golf ball has the same basic construction as the standard version with one big exception – the R ball has a raw, unpainted cover.
Why would an unpainted cover make a difference in the performance of the golf ball? The urethane cover of the Model golf ball is very thin and the dimple pattern is just 0.004" to 0.007" deep so any imperfection in the paint could affect the integrity of the ball flight.
The ball is designed for PGA Tour professionals and advanced players where every inch counts in placement on the fairways and in attacking the pin.
Despite being unpainted, the Model R ball does not look much different than a standard golf ball. You may notice less shine and the ball does tend to become discolored the more it is played. The discoloration is purely aesthetic and will not affect the performance of the ball.
What Golfers Should Use Wilson Staff Model Golf Balls?
Wilson Staff Model golf balls are best suited for low-handicap and professional golfers. The ball has a firmer foundation than previous models, a feature that pros like for the increased distance. Amateurs may find the ball a little harder to control than soft feel balls.
Current PGA professionals Craig Lee and Paul Lawrie are among the golfers who play with Wilson Staff Model golf balls.
Specifications
| | | |
| --- | --- | --- |
| Ball | Staff Model | Staff Model R |
| Ball Type | Distance | Distance |
| Player Type | Low Handicap | Low Handicap |
| Dimples | 362 | 362 |
| Layers | 4 | 4 |
| Finish | Painted | Unpainted |