VICE Golf: Quality Golf Balls & Gear Shop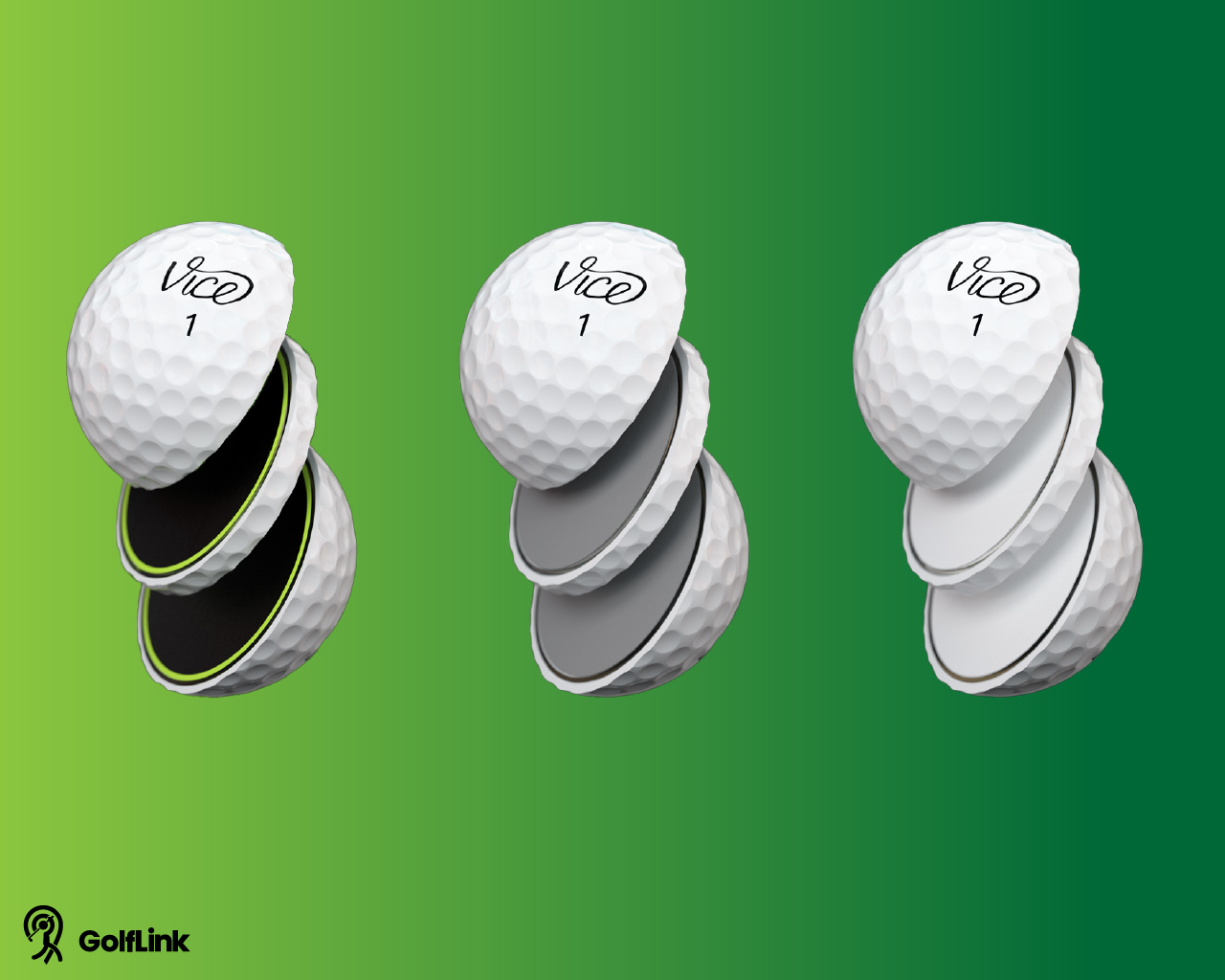 The high price of clubs, greens fees, lessons and equipment has long been a major obstacle for people wanting to try the sport of golf. For those with a passion for the game, playing often can take a huge bite out of your budget.
VICE Golf knows the financial burden associated with golf and is happy to offer affordable golf balls and equipment at a much lower price than top golf brands. Utilizing the direct to consumer model, VICE Golf is able to cut out the cost of the middleman.
The History of VICE Golf
VICE Golf was founded in Germany in 2012 by friends Ingo Duellmann and Rainer Stoeckl. The company began by selling premium golf balls over the internet and shipping directly to customers. This model of selling is completely contradictory to traditional golf shopping where customers like to see, feel and play the balls or clubs before making a purchase.
Surprisingly – or maybe unsurprisingly given the quality of the balls – the company was an instant success in Germany. By 2015, VICE Golf began selling its products throughout the United States. Like their European counterparts, American golfers loved the balls and even began to replace their big-name favorites with VICE golf balls that cost half the price.
Today, golf balls remain VICE Golf's bread and butter with several lines to suit a variety of golfers. The company also offers apparel and accessories like gloves, tees and bags. Many of the items can be personalized right on their interactive website.
VICE Golf Balls
All VICE golf balls are tested and conform to USGA regulations. Like other big golf ball brands, VICE has its own teams of research and development engineers and designers, just on a much smaller scale.
The company offers several lines of balls including: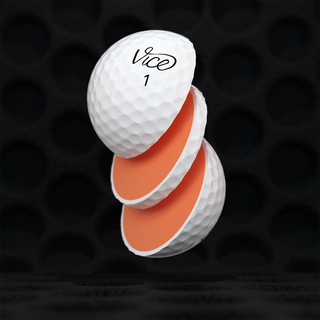 VICE Drive
The most affordable golf ball at just $11.99 per dozen, the Drive has a two-piece design and low compression for softer feel and more distance. It is a good choice for golfers with low to medium clubhead speed. Each ball has a DuPont Surlyn cover and a 312-dimple pattern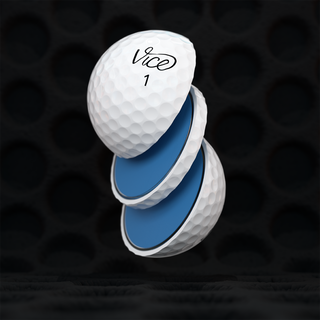 VICE Tour
This ball is the brand's most versatile and is designed for golfers with any swing speed. The Tour has three-piece construction, outstanding distance off the tee and minimal ball flight deviation. It also has a 312-dimple pattern and retails for $17.99 per dozen.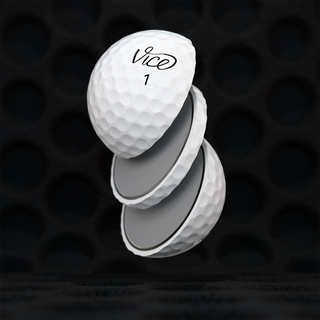 VICE Pro Soft
The three-piece ball comes in the biggest selection of colors for unique styling. Unlike the Drive and the Tour, the Pro Soft has an extra-thin cast urethane cover for maximum spin and short-game spin. The ball is designed for lower handicap golfers with medium to low swing speeds. The Pro Soft has a 318-dimple pattern and retails for $26.99 per dozen.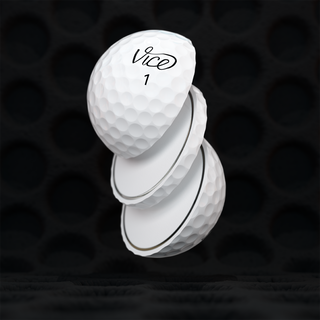 VICE Pro
Another model with the cast urethane cover, the Pro offers great feel and maximum short-game spin. The special High-Energy Speed Core (HESC) provides more ball speed and distance off the tee. This ball has a 318-dimple pattern and is designed for advanced players with medium to high swing speeds. Retails for $26.99 per dozen.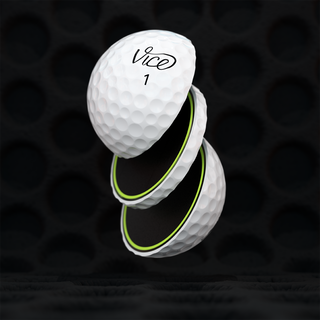 VICE Pro Plus
This four-piece ball is designed for advanced golfers with driver swing speeds of 110 mph and higher. With a cast urethane cover and HESC, the ball features lower launch and lower spin for a penetrating flight and maximum distance. The Pro Plus has a 336-dimple pattern and retails for $26.99 per dozen.
VICE Pro Zero
Just released, this three-piece ball was developed for amateur golfers with any speed swing. The ball is highly durable and features a 344-dimple pattern, the most of any VICE golf ball. Each Pro Zero ball has a fused urethane cover and Energy Speed Core. Retails for $23.99 per dozen.
Choosing a VICE Ball
VICE has an online Golf Ball Recommender that helps you find the ideal ball for your game. Answer a few questions about how you typically play, what brand ball you often use and your gender and VICE will recommend one of their golf balls and tell you why it is best for you.
Still not sure which VICE golf ball is right for you? Consider the VICE variety pack that offers two of each of Pro Plus, Pro, Pro Soft, Tour and Drive golf balls. The pack retails for just $18.99.
Is VICE Golf a Good Brand?
While VICE Golf has yet to eclipse the notoriety of the big brands, it is quickly catching on in the golf world. The brand has a strong social media following with golfers raving about the excellent performance at a price much lower than the most popular golf brands. It is an intriguing brand with reviews to back up its promise on quality performance for less.