The Eye-Catching Srixon Q-STAR TOUR DIVIDE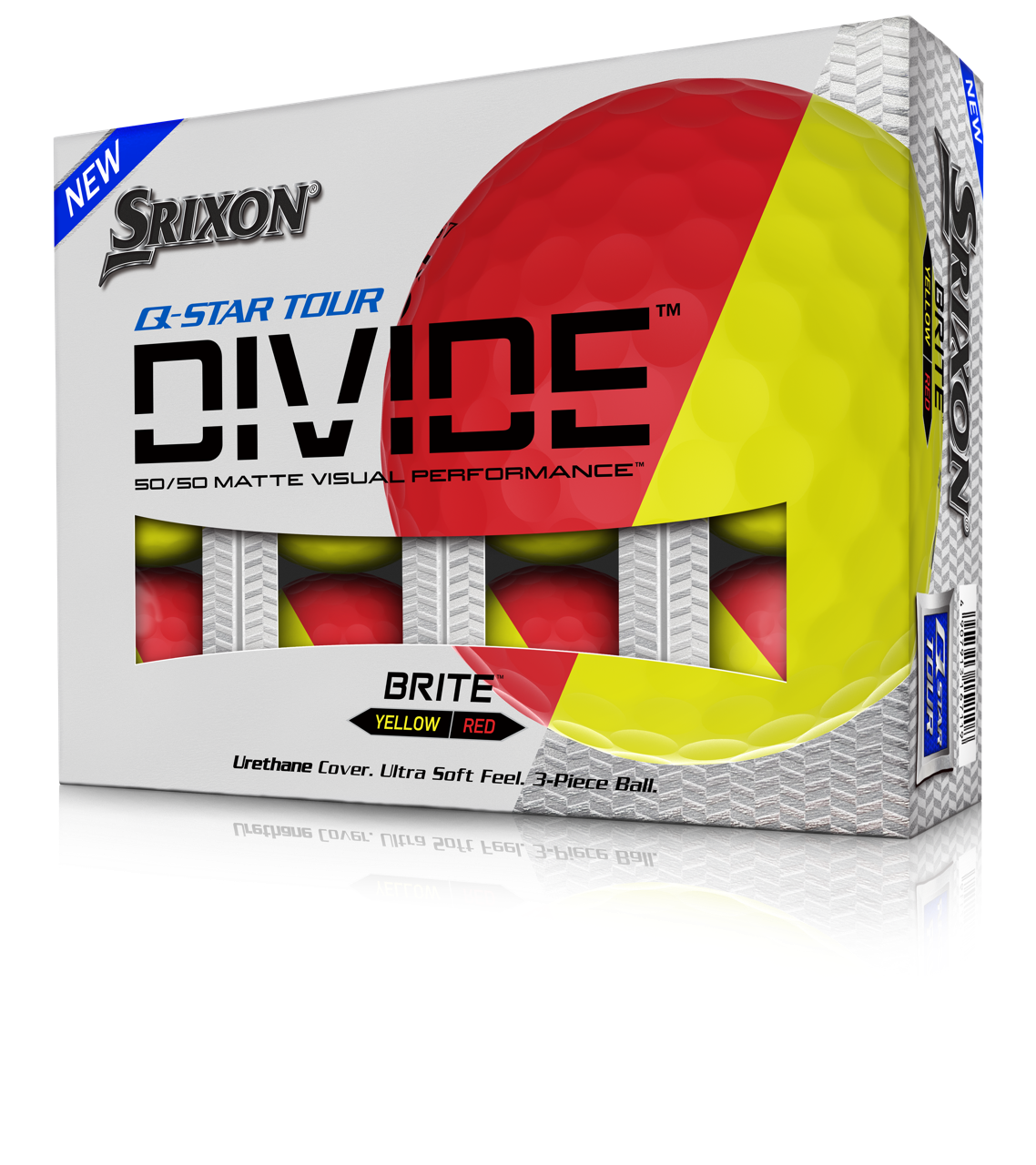 While many golf equipment manufacturers are putting technology into their equipment that golfers might not be able to see, Srixon has released new technology in its Q-STAR TOUR DIVIDE that you can't miss.
The Q-STAR TOUR DIVIDE ball boasts a yellow and red two-tone cover to assist putting alignment and provide immediate feedback on the speed and direction of spin.
"The new Q-STAR TOUR DIVIDE looks great, but it's so much more than that," said Brian Schielke, Srixon General Manager. "Easier putting alignment and increased visual feedback on your chip and pitch shots really adds to the greenside performance. It's a ball every golfer must try."
The Q-STAR TOUR DIVIDE will stand out for its two-tone cover, but the ball includes many other technologies. Srixon's new FastLayer Core will help pair distance with soft feel, and the cover is cast from soft urethane to provide top-notch spin. The 338-dimple pattern is designed to increase lift and reduce drag, resulting in maximum distance.
Srixon is not the first ball manufacturer to launch a product with a strikingly unique cover. Callaway introduced its TruVis cover in 2016 with colored pentagon polka-dots decorating the ball. Since then, Callaway has interchanged different icons into the TruVis pattern. TaylorMade followed suit with a similar cover, which it calls Pix. Vice Golf joined the fun with the release of its Drip golf ball in 2020 which features splashes of either neon green or red, resembling a spray paint pattern.
Expect to pay $32.99 per dozen when the Q-STAR TOUR DIVIDE hits the U.S. Retail market on April 15, 2021.