Srixon Z-Star and Z-Star XV Golf Balls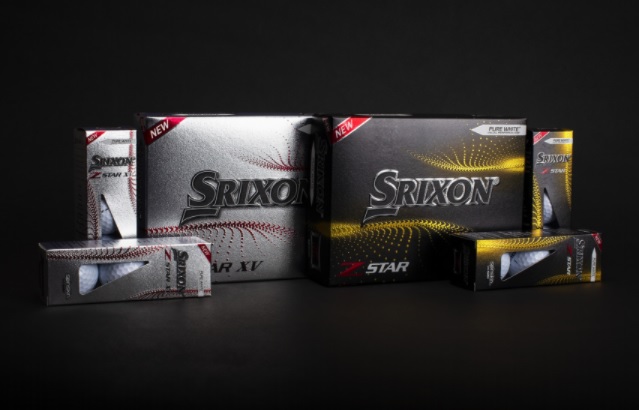 Srixon is a leader in golf ball technology, and they've introduced some exciting new innovations in their seventh generation Z-Star and Z-Star XV golf balls.
Srixon has been producing their own brand of golf balls since 2008 (after many years of manufacturing golf balls for other companies.) So, what's new in with the latest version of the Srixon Z-Star golf balls?
Key Innovations
Super soft urethane cover and Spin Skin coating with SeRM.
The Spin Skin coating is made of a Slide-Ring material (SeRM). This increases the shearing force without breaking molecular bonds. Spin Skin increases friction and maximizes spin for more control and stopping power.
338 Speed Dimple Pattern
Improves aerodynamics. This produces better flight performance in all conditions with every club in your bag.
FastLayer Core
This core is softest at its center, gradually becoming firmer around its edge. High speed players can achieve exceptional feel and enhanced ball speed.
These golf balls are designed for better players. Out of Srixon's lineup these golf balls produce the highest greenside spin of any of the balls in their line-up.
Improved Spin Around the Green
The Z-Star golf balls have a 0.6mm cover (this is 1mm thicker than previous generations.) The cover on the Z-Star XV is still 0.5mm thick.
The new cover coupled with the Spin Skin coating result in improved greenside spin and control. This is due to the increased friction created by these new design features. Srixon has also reformulated the inner core for heightened resilience.
Some of the best golfers in the world use Srixon balls including Hideki Matsuyama, Shane Lowry and Cameron Champ. Throughout the years, other champion players have used Z-Star balls including:
Vijay Singh
Laura Davies
Keegan Bradley
Graeme McDowel
For more advice on how to choose the best golf ball for your game, read our GolfLink Guide to Golf Balls.
Srixon Z-STAR and Z-STAR XV golf balls are available in white or tour yellow and retail for $42.99 USD per dozen.