Nike IC 20-20 35 Mallet Putter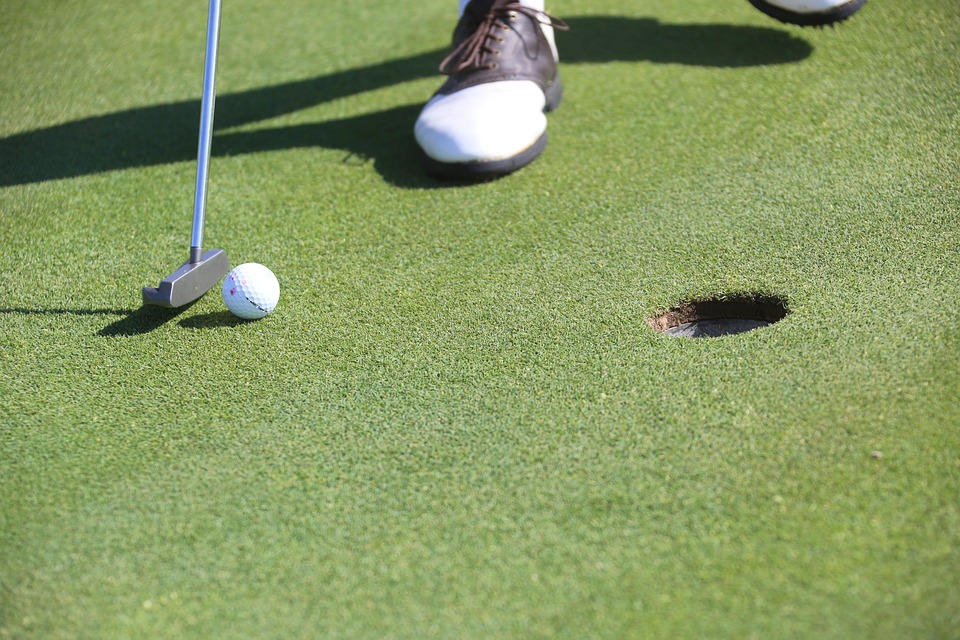 The Nike IC 20-20 35 mallet (Mens RH) features an open-air design and a unique, perimeter-weighted head. The club also features a streamlined alignment system, three shaft length options and a precision-milled face. The IC line is popular among professionals and amateurs and is known for its accuracy and soft feel. Though no longer available from nike, the IC 20-20 35 mallet is still available on the secondary market.
Head Design
The Nike IC 20-20 35 Mallet Putter boasts a square design featuring a cutaway sole that marks its notable open-air construction. The sole's design shifts the head weight to the face, where it's distributed throughout the perimeter. The result is a larger hitting area and significant amount of balance.
Color-Coded Alignment
The Nike IC 20-20 35's alignment system features a two-toned color scheme. The black head and silver face is highlighted with a black alignment line, which runs from the face along the top of the crown. The line makes lining up putts easy and non-threatening at address.
Milled Face
The flat, precision milled face is wide and is designed to make solid contact with each stroke. The stainless steel construction and the face-weighted feature allows for an elongation of the sweet spot, making the face more forgiving than traditional mallets.
Shaft Options
To accommodate a variety of players, the IC 20-20 35 comes with three shaft options. The 33-inch shaft is aimed at relatively shorter players and those who want maximum feel in their hands. The 34- and 35-inch lengths work well for tall players who prefer a shaft that stops short of a full belly-style putter.
Performance
The RH Mens IC 20-20 35 is a solid club. Its open-air design and forward, face-weighted design helps it deliver extremely true rolls and soft contact. The putter sets up well and stays square throughout each stroke. The IC 20-20 35 is not an extremely heavy mallet, which could take some getting used to. However, its weight allows for comfortable strokes, especially on short putts.