Odyssey Golf 2-Ball Tour Filled & Lined Putter Series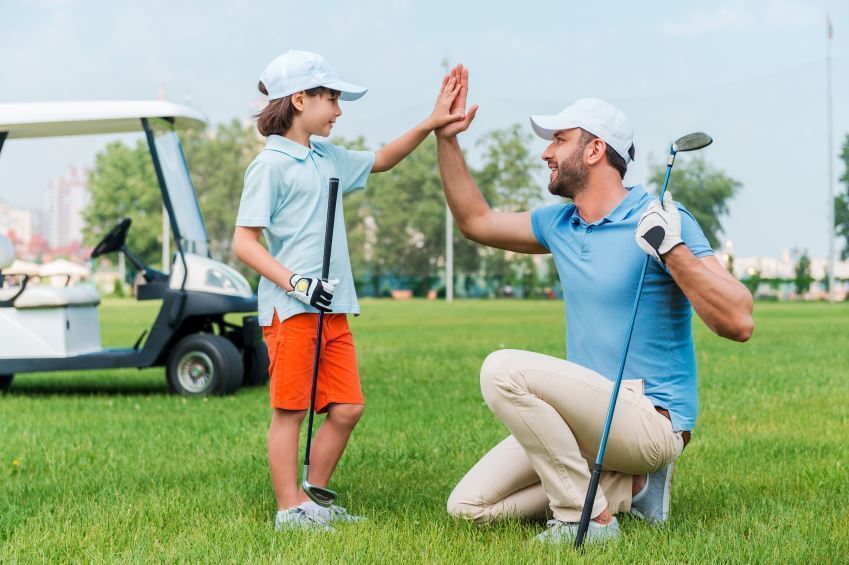 Golfers can chose between blade and mallet putters, but with the latter, the head of the putter can come two different ways. Two-ball filled and lined putters are multi-layer technologies that even PGA professionals use on the Tour, and when it comes to Odyssey putters, the company is considered the leader in innovative technology.
Features
Odyssey has two-ball filled and lined mallet putters in five different lines. Those are Black Series, Black Series i, White Hot XG, White Hot Tour and the Divine Line. Each line has shifted the weight to the perimeter of the putter head to generate a high MOI, which helps give more forgiveness on putts. The front of the putter head has a thin outer striking surface, but also stays firm for responsiveness. Each putter also comes with a Textured Impact Zone that gives the putter head a clearly defined sweet spot. The putters have composite grips for a soft feel for varying grips.
Differences
The two-ball filled and lined putters only differ slightly, and that is where the weight is placed in the putter head. Two-ball filled putters center the weight in the mallet head, while the lined models have the weight right behind the face. When hitting the filled putters, the ball will feel as though the golfer has made more contact. The lined putter, which is a bit lighter, will have the feel of a blade putter, but with the heavier face of a mallet putter.
Identification and size
All Odyssey lines and models feature the company's name and logo on the grip and putter head. Most putters use a red, white, silver and black color scheme, while the two-ball filled models have two white circles on the top of the putter head. All putters are available in lengths from 33 to 35 inches. The putters can be modified to be belly- or shoulder-length as well.
Benefits
Weight distribution and a slightly larger striking surface on the putter face are the two main benefits for two-ball filled and lined mallet putters. These types of putters are for golfers looking to get a smoother swing and follow-through while not losing any of the control that can come with a blade putter. Most golfers will find that an over-the-ball stance will be required when using a mallet putter, which could help with putting accuracy.
Considerations
When choosing between a two-ball mallet putter or a blade putter, it comes down to the comfort level of the golfer. When lining up over a ball, a golfer wants to feel like they can make the putt every time, so it's important to try different putters before purchasing.