Spalding Ladies Golf Club History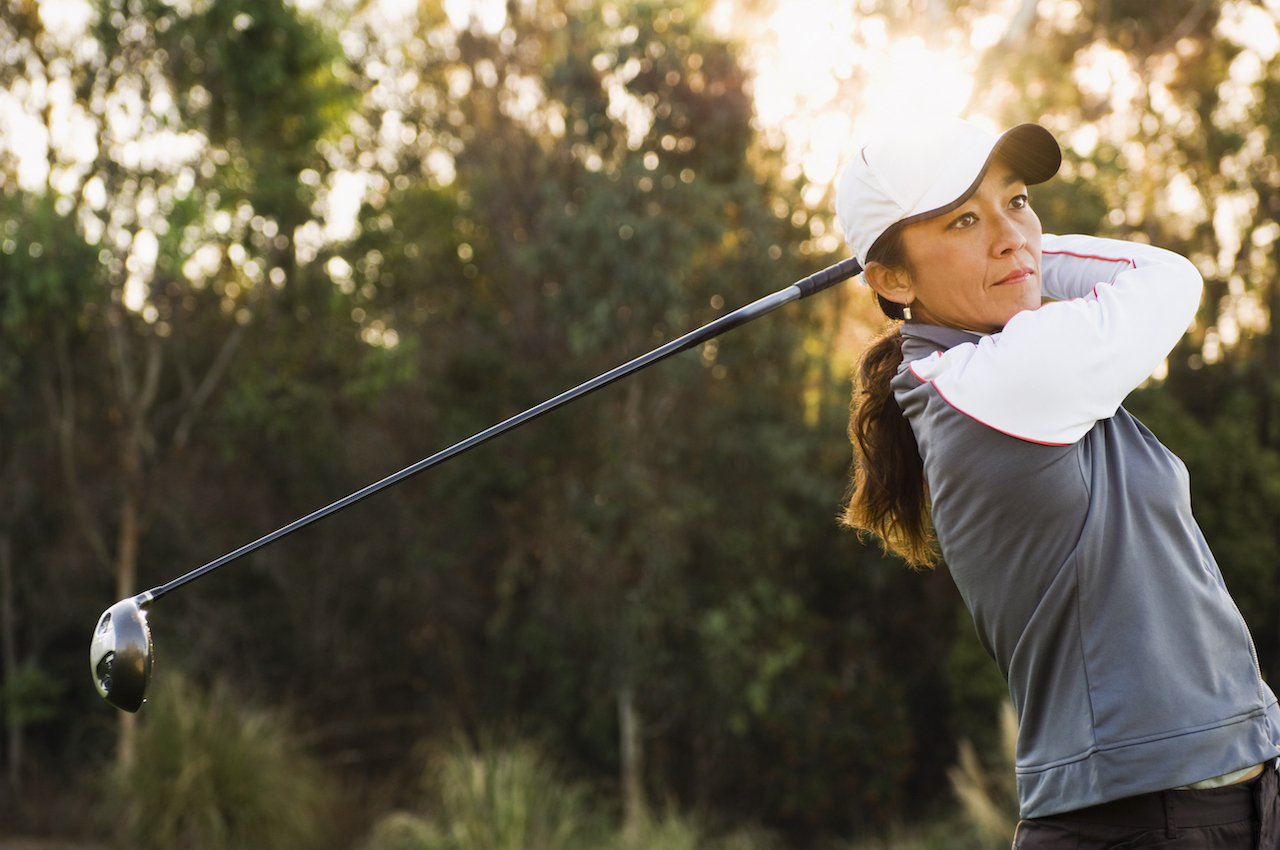 Finding the right set of golf clubs can be daunting for anyone, but until Spalding got into the business of making full sets of clubs for lady golfers, mix and match was the order of the day.
Early History
No golf historian can say for certain that there were any differences between women's and men's clubs in the late 1890's and first few decades of the 20th century. The general consensus is that women, even the most gifted players in the U.K. and the U.S., may have had men's clubs sized down to comfortable length, but about the only ironclad fact is that in the early days--at least until Arthur F. Knight's groundbreaking 1909 "steel tubing" golf clubs--the shafts of both women's and men's clubs were hickory.

While increasing numbers of American women picked up the game in the 1920's, not until the 1930's did a handful of sporting goods companies begin to produce sets of clubs cut smaller for women, and only sparingly. Spalding stood in the vanguard of the first clubs specifically for woman and signed outstanding female players to endorsements deals with Spalding clubs bearing the players' signatures.
A Growing Game
Spalding was the big name in women's golf clubs by 1950. In that year, the Ladies Professional Golf Association (LPGA) took shape, and many of the fledgling tour's stars already had endorsement deals with Spalding. Typical of these pacts was the one Marilyn Smith--one of the LPGA's founders and a future Hall of Famer--signed with Spalding at the age of 19. She would go on to sign 27 one-year deals to use and promote the company's clubs.

George Dawson, a Spalding vice president, was playing in a tournament at the Wichita, Kansas, Country Club and saw Smith's astounding ball-striking skills. Smith would recall to golf historian Rhonda Glenn, "Mr. Dawson was in our living room, discussing with my father and me the possibility of my turning professional and joining the Spalding staff. My father reminded me that opportunity knocks only once ... and I had a choice to make!" She made her choice by turning pro and becoming one of Spalding's most popular endorsers. To this day, Marilyn Smith clubs remain a prized possession among players and collectors.
Tapping the Market
Despite the breakthroughs of the LPGA, Spalding remained one of only a few companies making women's clubs into the 1970's, with the Smith sets remaining a staple of the market. Even Spalding's clubs, however, were basically the same as men's clubs--except for "feminine colors" and designs. Sizes and fits of the clubs did not incorporate women's physiology.

In the early 1980's, everything changed when it came to women's clubs. The rising popularity of the LPGA led Spalding, as well as other companies, to study the potential women's market closer than ever before. Increasing numbers of women of all ages learning the game translated into an untapped market. Since the game's early days in America, Spalding had always spotted new trends. This time would prove no exception.
Then and Now
Today, women's clubs have come a long way. As with men's clubs, women can chose from a wide array of shafts--steel, graphite, titanium, wood and blends of these.

Spalding and other companies continue to make innovations in design and fittings with women's clubs, and the woman golfer has unprecedented options. On the LPGA, the rise of women's club lines has allowed top players to reap endorsement deals, a development that mirrored what Spalding had done so many years ago with Smith and other star women golfers of the 1950's.
Continuing Popularity
The Ladies Spalding Excecutive Golf Club brand remains a popular one, and collectors gobble up such vintage Spalding clubs as True Temper Lady Flex clubs. Spalding was one of the first companies to identify the need for women's clubs and remains a player in the women's golf market.