Footjoy Weathersof Golf Glove for Women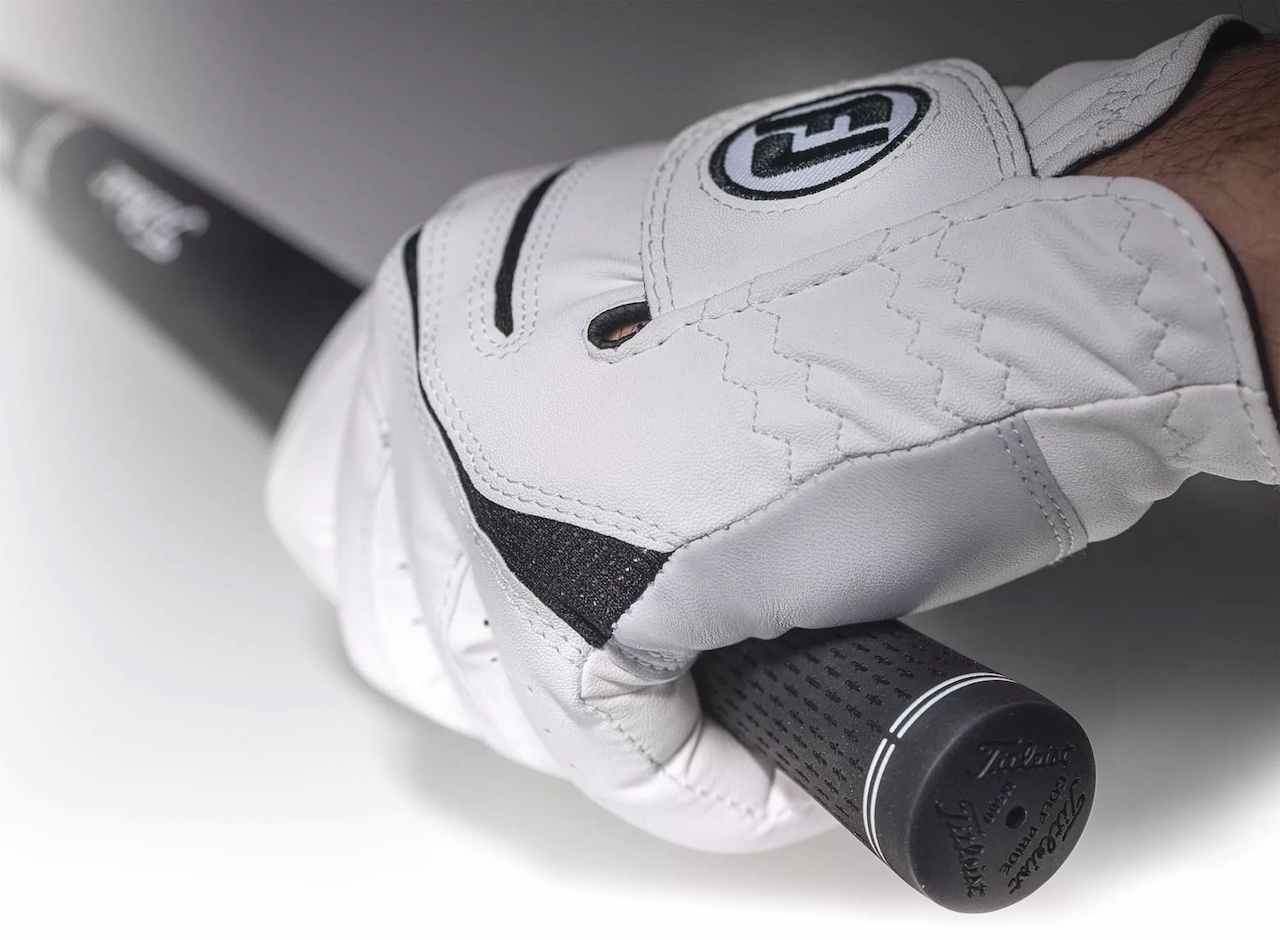 FootJoy is among the most popular makers of golf gloves in the business. Combining the best of durability, style, comfort, fit and price, the WeatherSof glove is a tailored choice for players who wear gloves. This glove is designed to stand up particularly well in hot or wet weather. The women's model WeatherSof is made specifically to fit women's smaller hands and narrower fingers.
Material
Designed to stand up in hot and sweaty or damp weather, the WeatherSof by FootJoy is a synthetic golf glove with a Taction2 performance leather leather thumb and palm patch designed to be both softer and more durable in these high-wear areas. FootJoy has added its own FiberSof microfiber material along the fingers to improve fit and a Lycra insert along the knuckles to aid in ventilation.
Fit
The Velcro tab closure offers an adjustable fit along the back of the hand and the seamless microfiber material along the fingers and Lycra insert along the knuckles stretch significantly to ensure a snug and comfortable fit. Women's fingers tend to be narrower than the average male player's and this glove's elastic properties deal with the specific fit issues for female players.
Cooling
The combination of synthetic leather and microfiber materials lend to a glove that breathes well. This is of particular advantage in warmer weather. The Lycra knuckle insert is breathable as well along the back of the hand, allowing air exchange and evaporation of perspiration.
Size
The WeatherSof women's model glove comes in regular left- and right-hand models in small, medium, medium/large and large sizes. They are also sold as pairs for golfers who prefer two gloves. Cadet sizing for players with shorter fingers is not available in the women's model.