Ping G5 Hybrid Fairway Wood Golf Club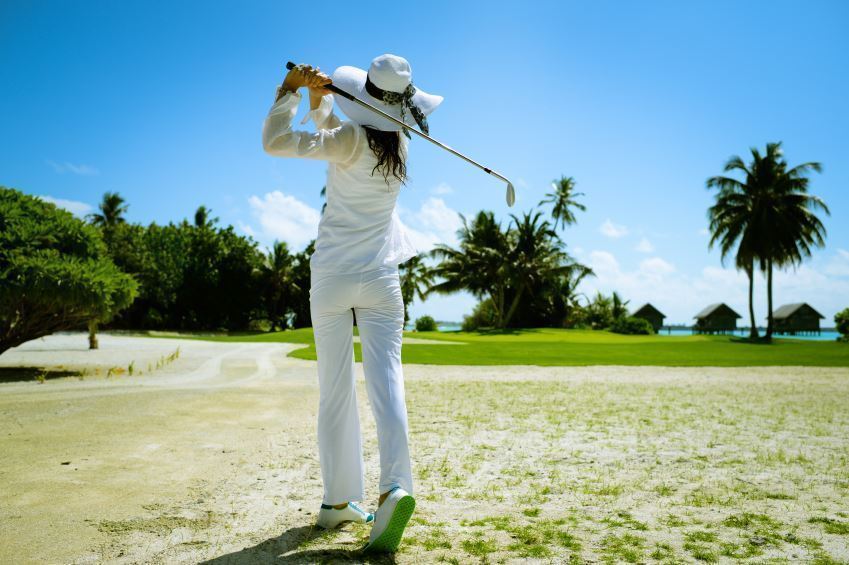 Many golf companies develop hybrid fairway woods to replace the longer irons or a traditional low-lofted wood. Ping is no different. That's why when it developed its first-ever wood-like hybrid, the G5, it had features that would be beneficial to golfers and ones that could be developed over time. Now, Ping is up to is G15 line, but the G5 can still be a valuable club to golfers.
Features
The Ping G5 Hybrid has a sloped crown, which gives the club a low and rear center of gravity to promote a higher launch. The club's stainless steel head has a compact design, giving it playability in all conditions. The 455 steel face is precision milled and plasma welded to provide distance and consistency. The club is available in steel and graphite shafts, both in stiff and flex models.
Identification
This G5 Hybrid, both in steel and graphite, is blue, black and silver and features Ping's iconic crescent moon logo on the bottom of the club head. It comes with a matching black and blue, slim club-head cover that is water resistant.
Size
This hybrid club is available in 25, 22, 19 and 16 degrees, both in men's and ladies' models. Retail price of this product in 2009 varies from $80 to $100.
Benefits
Hybrid clubs are becoming a more popular, especially since they can replace the harder-to-hit longer irons. This hybrid club with a 16-degree or 19-degree loft is good for the longer par 4s and the par 5s, and because of the larger, and more square, club face, it has good control and distance that can help golfers cut back on strokes.
Keep in mind that this Ping hybrid club is an older model that is no longer produced by the company. However, used clubs are available online or at golf stores.
Misconceptions
Hybrid clubs may not be for every golfer. Though hybrids are generally used more by amateur golfers who have a difficult time hitting a 2 or 3 iron, the low-lofted fairway wood is used by scratch golfers more often than not. Hybrids have a shorter shaft, which help golfers maintain better posture during their swing.