Golf Carts & Accessories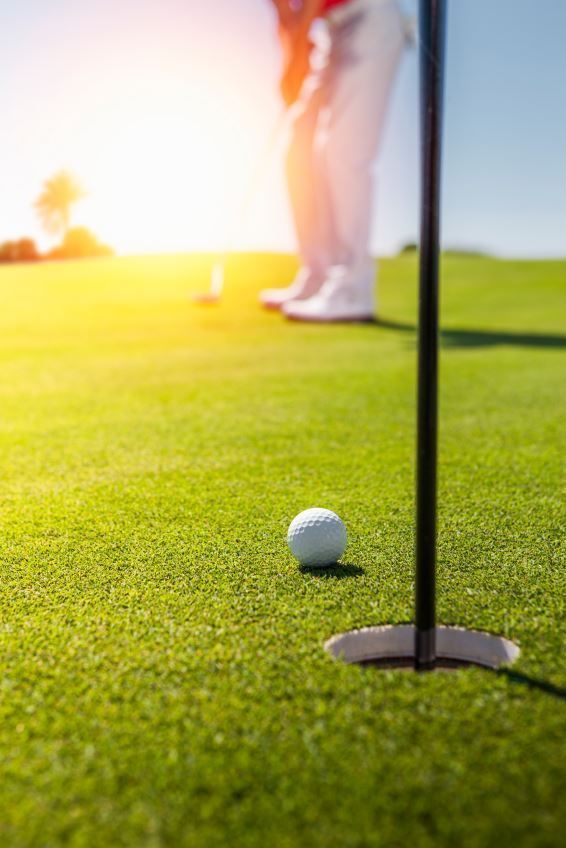 Golf carts are a vital part of the game for many players. Nearly every course in the country has a fleet of them so golfers can play quickly and efficiently. However, it is important to know there are many different types of carts and accessories available. It's true that most courses use the same brand of golf carts, but there are also many avid golfers who have their own personal carts and fix them up with their own accessories.
Function
Golf carts were developed to help golfers play more quickly while not clogging up courses with golfers backing up each tee box or green. It allows courses to squeeze out more rounds a day, which means the courses can make more money and accommodate more golfers. Though there are still many courses that allow players to walk, and even some that require them to, most courses will have golf carts available.
History
Golf carts have been a staple on golf courses since the late 1950's and the early 1960's. Cushman and its line of "golf cars" helped make carts a staple on the course thanks to President Dwight D. Eisenhower, who started using his own cart during his frequent rounds. Following that, celebrities made them popular as well, many of them owning customized carts.
Types
There are both gas and electric models of golf carts available. Most courses use electric carts because charging carts overnight is much cheaper than filling them with gas daily. However, courses that have higher elevations are more likely to use gas carts because they have more power to climb steeper inclines. The most common brand name at golf courses is E-Z-GO Cart or Club Car carts, but there are also vintage golf carts that people can purchase and restore, such as Cushman and Harley Davidson.
Accessories and Parts
Golf parts and accessories are available not only to fix golf carts, but also to fix them up. Regular parts such as motors, engines, batteries, brakes and electrical systems can be purchased, but accessories such as speed control, custom wheels and steering wheels, additional mirrors, body kits, windshields, horns and even solar panels are also available.
Considerations
If you're an avid golfer or live on a golf course or in a golf community, it might be wise to consider purchasing your own golf cart. Many times, retirees or others who golfs three or four times a week purchase their own cart so they can personalize it to suit their needs.