The E1-DF Heavy Putter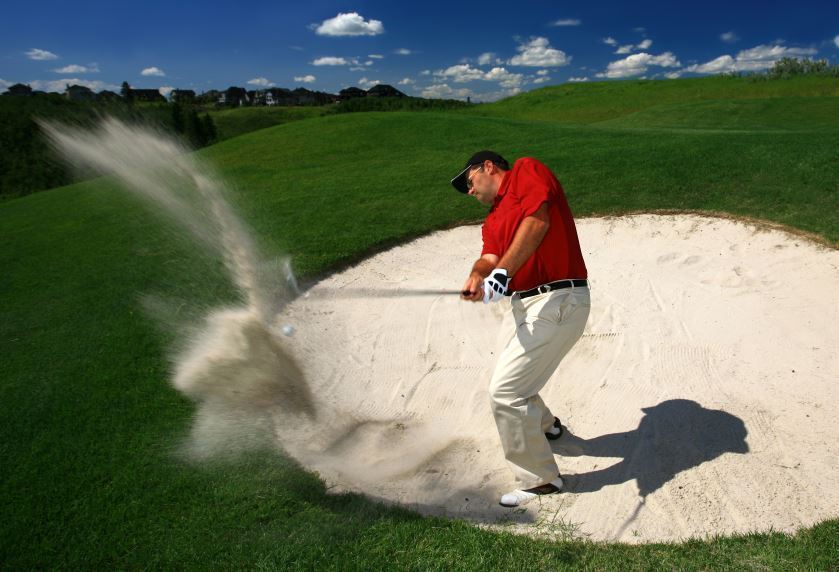 The E1-DF mallet putter from Heavy Putter is among the putters in the Deep Face series. It features a classic overall shape and feel that is reflected in its nickname, "The American Standard." Like all putters from Heavy Putter, it is nearly twice as heavy as a conventional putter and makes use of unique design characteristics to encourage more controlled, accurate putting. While replaced by the E2-DF and E3-DF models, the E1-DF is still available on the secondary market.
Technical Specifications
The total weight of the E1-DF is 850 grams, making it much heavier than conventional putters. Of this 850 grams, 465 are in the mallet-shaped head, while 250 grams are made up by the Weight Management System counterweights concealed beneath the grip. The E1-DF is milled from stainless steel and features a grooved face pattern. Every E1-DF comes standard with a custom Winn grip and a satin-finish stainless steel shaft from True Temper.
Benefits and Features
Many of the putters manufactured by Heavy Putter feature a half-shaft offset, but the E1-DF features a more traditional center shaft configuration. While this isn't an outright advantage of the E1-DF, it may make this model more appealing to golfers who prefer center shaft putters. One of the E1-DF's most unique advantages is its scooped-out contouring on the bottom of the putter head, which raises the center of gravity of the putter head itself, allowing for more control over ball roll and putt distance. The mallet head also has a wide semi-circle shape to its back side, and the alignment line extends to the middle of the semi-circle's edge. This makes the alignment line easier to focus on, helping golfers to more consistently strike the ball with the putter's sweet spot.
Heavy Putter Technology
The defining characteristics that separate Heavy Putter models from conventional putters are their weight and the location of the center of gravity of each putter. The primary reason for these design characteristics is to minimize the influence of the wrist muscles, which can often move unintentionally during a stroke, causing the putt to travel in an unintended direction. The extra weight of the putter pulls on the wrist muscles, disengaging them and forcing the more stable shoulder muscles to do all the work. The putter's high center of gravity allows the putter to weigh on the wrist muscles without straining them, and it also makes the putter easier to control.
Deep Face Series Characteristics
The putters in the Deep Face Series are different from other Heavy Putter offerings because the putter face is positioned a quarter inch higher than on other models. This helps to better align the sweet spot of the putter face with the sweet spot of the ball, ideally producing putts with higher energy transfers, steadier rolls and greater distance control.