Callaway Golf X-Forged Lob Wedge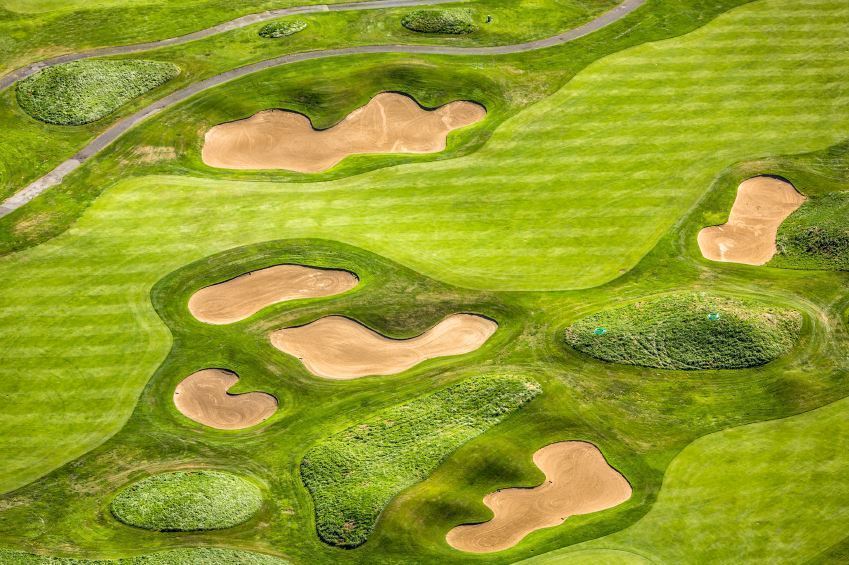 The X-Forged wedge from Callaway was a pro-level club designed to deliver precise shot making across a wide variety of conditions. The X-Forged lob wedge offers solid shots and versatility from tight to fluffy lies in dry or damp conditions. Used for standard pitch shots, bump and runs or high, soft flop shots, the Vintage X-Forged wedge performs in almost any situation. Though no longer in production, the club is still available on the secondary market.
Roger Cleveland
Callaway's X-Forged line of wedges was designed by scoring club legend Roger Cleveland. After establishing his reputation and the industry standard in forged wedge design at Cleveland Golf with the legendary 588 series wedges, Cleveland made the move to Callaway to design all of Callaway's top-level short game clubs, including the X-Forged and the X-Tour series.
Mack Daddy Grooves
The X-Forged Vintage features Callaway's exclusive Mack Daddy grooves on selected models. A standard offer on the 56- to 64-degree models, the MD grooves are the maximum width and depth allowable by the U.S. Golf Association and designed to deliver superior spin and control over your golf ball.
Vintage Finish
The X-Forged wedges come in standard and vintage finishes. The vintage finish allows the club to show wear and rust naturally under normal use. Many tour players favor this type of finish for its raw look and heightened sound and feel. Callaway recommends using a Scotch-Brite purple scouring pad to remove excess rust. Also recommended for the offseason is a thorough cleaning and a wipe-down with a lubricant such as WD-40 before storing.
C Grind Sole
The vintage lob wedge is available in two sole grinds--standard and C Grind. The C Grind sole has a narrower flange and less bounce at the toe and heel, allowing you to keep the bounce on the club more consistent as you open the club face to hit higher lofted shots. The C Grind offers additional versatility compared with the more sand-specific design of the standard grind.
Specs
Made of forged 1020 carbon steel, the X-Forged Vintage wedges are available in steel shafts and standard lofts from 48 to 64 degrees with bounce angles ranging from 10 to 14 degrees depending on the club. The 60-degree lob wedge comes with 9 degrees of bounce on the standard grind and 10 degrees on the C-Grind model. Both have a D4 swing weight.