Callaway HX Blue Recycled Golf Balls
Updated September 21, 2017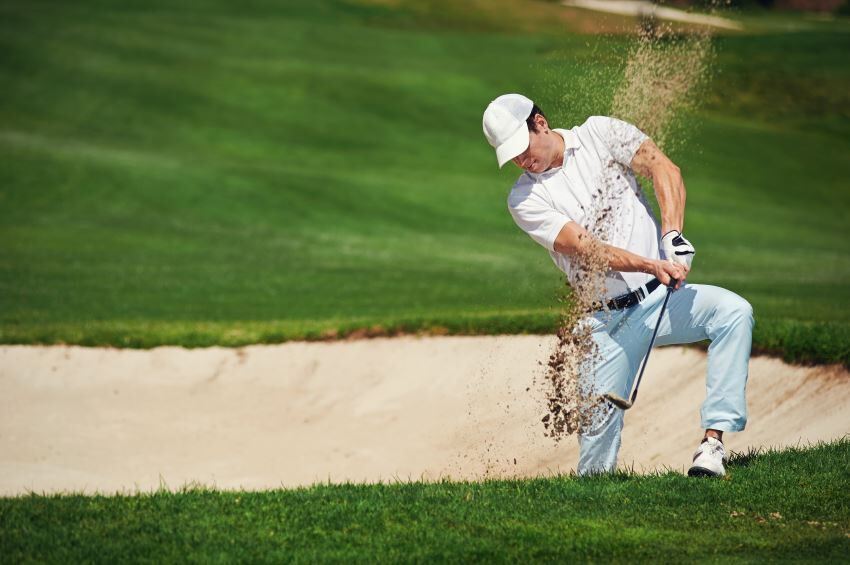 Although the casual golfer may believe that if you have seen one ball, you have seen them all, the truth is that there is a lot of time and money spent on improving the technology of golf balls. Perhaps nowhere are the fruits of these efforts more evident than in Callaway HX Blue Recycled Golf Balls.
The recycled golf balls that are used as part of the Callaway HX Blue collection are not merely a few balls that were found at the bottom of a random water hazard. These balls are retrieved from private golf courses. Upon retrieval, the balls are cleaned and tested. Any ball that does not perform up to top-notch standards is not recycled.
Because these golf balls are recycled, the price incurred by Callaway to get them ready to be reused is much less than the price the company would pay to manufacture new golf balls. Because of this, the balls are sold for about half the price of new balls. A dozen HX Blue golf balls might cost between $10 and $15.
Callaway HX Blue recycled golf balls are designed to offer high spin and a high level of control to the golfer. The balls are long,but are soft on the green. The HX Blue golf balls differ from HX Red balls because the former spins more than the latter.
Perhaps the easiest way to identify one of these balls is to simply look at the writing on the ball, which says "Callaway" and "HX Blue." The balls feature a polyurethane cover and include 432 dimples. A box of HX Blue balls can easily be identified because the box is nearly all white, with a dramatic blue hexagon prominently displayed across the front with "HX" inside of it written in white.
Thanks to the HX Blue's solid core and patented tubular lattice network, there is a complete coverage of the surface area of the ball. This reduces drag and improves lift. Ultimately, this results in a greater roll distance, more carry and superior flight stability.