Mizuno Bettinardi Black Carbon Putters
Updated January 19, 2022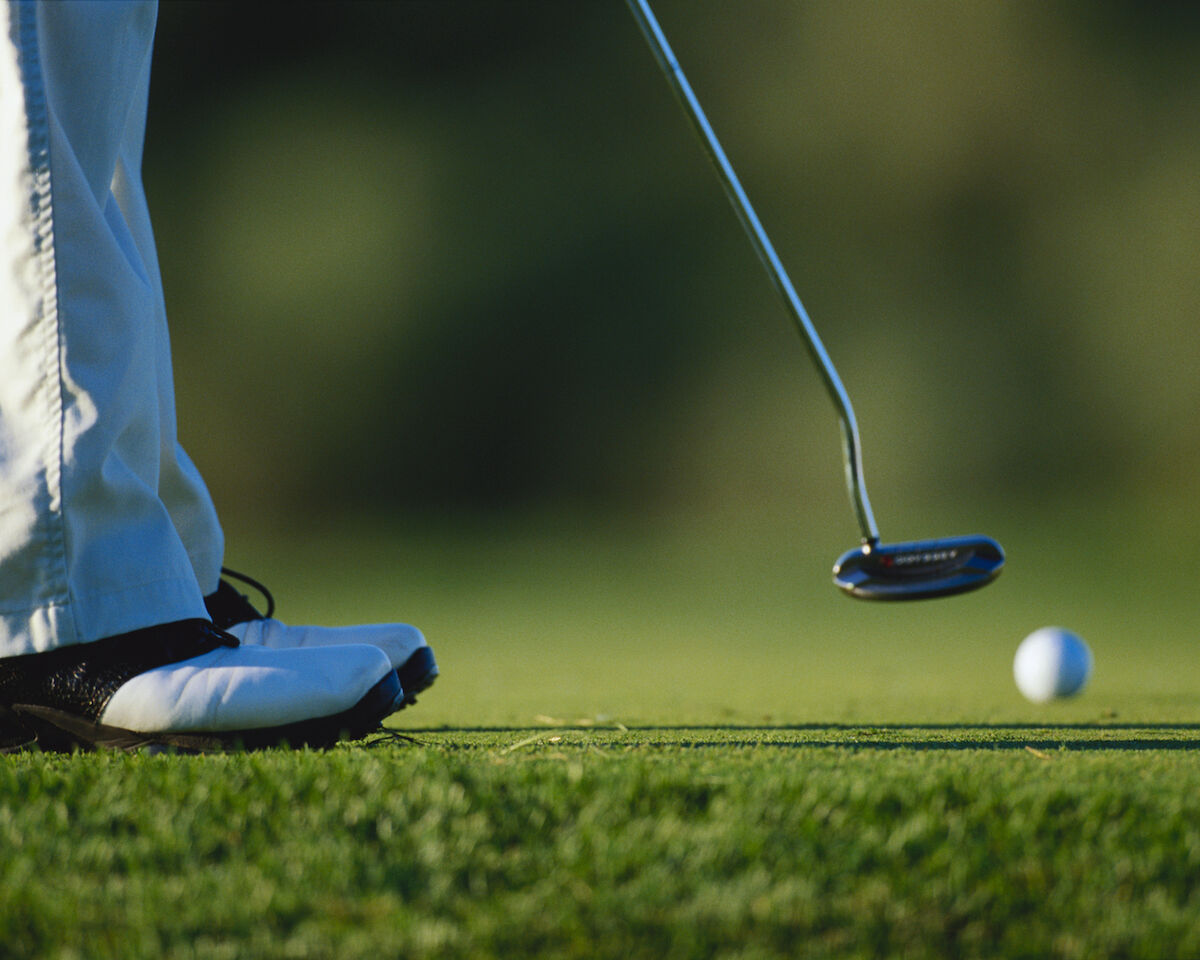 The Mizuno Bettinardi Black Carbon putter line contained seven putters, all made from Mizuno's noted one-piece milled carbon steel design. The line's designer, Bob Bettinardi, has been known for his craftsmanship and world-renowned putter designs since 1990. His latest signature Mizuno products feature the unique and patented F. I. T. (Feel Impact Technology) face, a variety of heads, black chrome finish, and shaft lengths of 33, 34, 35 and 43 inches. Though Bettinardi split with Mizuno in 2009 to pursue his own company Bettinardi Golf, you can still find Mizuno Bettinardi clubs on the secondary market. This is a testament to the popularity of these putters.
The first three putters in the Mizuno Bettinardi Black Carbon line are the BC1 (toe-heel-weighted blade, squared edges, slant neck), BC2 (rocked-back flanged blade, rounded edges, plumbers neck) and the BC3 (toe-heel-weighted mallet, double bend shaft).
The Mizuno Bettinardi Black Carbon series also includes new models (as of September 2009). They are the BC4 (traditional blade, heel-toe-weighted, rounded double neck), BC5 (pocket-cavity mallet, center shaft), BC6 (toe pocket-cavity blade, plumbers neck) and the BC7 (classic iconic blade). The BC Series also includes the BC5 Belly putter (pocket-cavity mallet, 43-inch center belly shaft).
F.I.T. Technology and Chrome Finish
Each Mizuno Bettinardi Black Carbon putter has Mizuno's patented F. I. T. (Feel Impact Technology) face design, a special milled sweet spot that reduces the hitting area, allowing the center of gravity to remain close to the center of the clubface, increasing the softness of each shot.

Black Carbon putters are also marked by their durable black chrome finish, allowing the accented alignment lines to stand out to make lining up putts easier.
Mizuno Bettinardi Black Carbon putters, with their one-piece construction and exceptionally detailed faces, make putting a pleasurable experience. While not as soft as putters with rubber face inserts, the F.I.T. technology creates a semi-soft feel, allowing for just enough hardness at impact to gain control of every stroke. The white-on-black line/head look makes lining up putts almost effortless. Each putter in the series is smooth on its take-away and propels putts forward extremely well, starting shots rolling from the top of the ball.