Dunlop MX2 Junior Graphite Golf Set
Updated January 31, 2022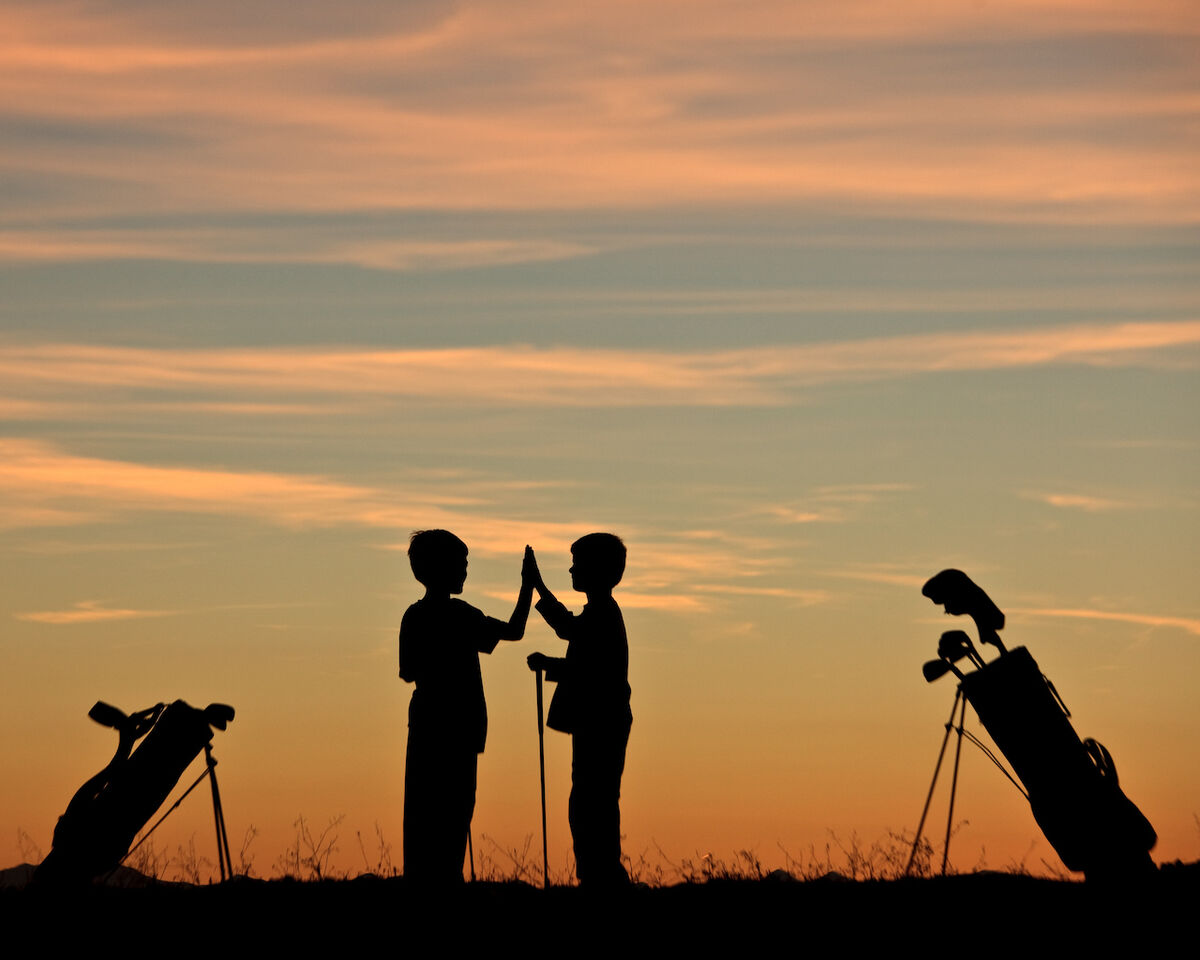 Dunlop began making sporting goods equipment in 1917 when it rolled out its first tennis racket. Through the rest of the 20th century, Dunlop Sports Co., officially formed in 1928,was a leading manufacturer of premium tennis rackets and balls.
Endorsed by Arnold Palmer and others, the company's famed "65" golf ball became the benchmark for quality among professional and recreational players for about 50 years. Dunlop golf clubs were also played by Palmer and scores of other pros, including Fuzzy Zoeller and Tom Watson.
Today, the company is based in the United Kingdom and specializes in manufacturing economy, entry-level golf clubs. The Dunlop MX2 Junior Graphite golf set includes five clubs and a stand bag. Each club, made for children age 9 to 12, is fitted with a graphite shaft with a junior flex to help introduce children to the game. Though no longer in production, the MX2 Junior set is still available on the secondary market.
Dunlop MX2 Junior Graphite iron heads (5-, 7- and 9-iron) are oversized and made of stainless steel. Each has a large cavity back and enlarged face. Irons are strong-lofted and notched-weighted near the top of the sole to help juniors get the ball airborne quickly.
The Dunlop MX2 Graphite driver is made of lightweight stainless steel. The club head features a low-profile, large hitting area and 15 degrees of loft to make long and airborne tee shots possible and fun. The driver comes with a plush head cover bearing the Dunlop MX2 logo.
Junior golfers can learn the art of putting with the Dunlop MX2 Junior Graphite mallet-head putter. With a low center of gravity, the offset club has a rubber face insert and is perimeter-weighted so young players can learn to make controlled, rolling puts.
Each club in the Dunlop MX2 Junior Graphite set contains a shortened graphite shaft. Designed with considerable amount of flex and torque, the shafts are light, yet durable with a low kick-point. These game improvement features are what young players need to properly move club heads through the impact area while learning how to make proper, mechanical golf swings.
The Dunlop MX2 Junior Graphite golf set wouldn't be complete without an attractive and durable stand bag. The lightweight bag contains a padded club divider, pouch for balls, tees and personal items. The orange, black and white bag also contains a spring-loaded and retractable stand and a large accessory pouch, perfect for extra clothing and accessories.