Etonic Women's Lite 100 Golf Shoes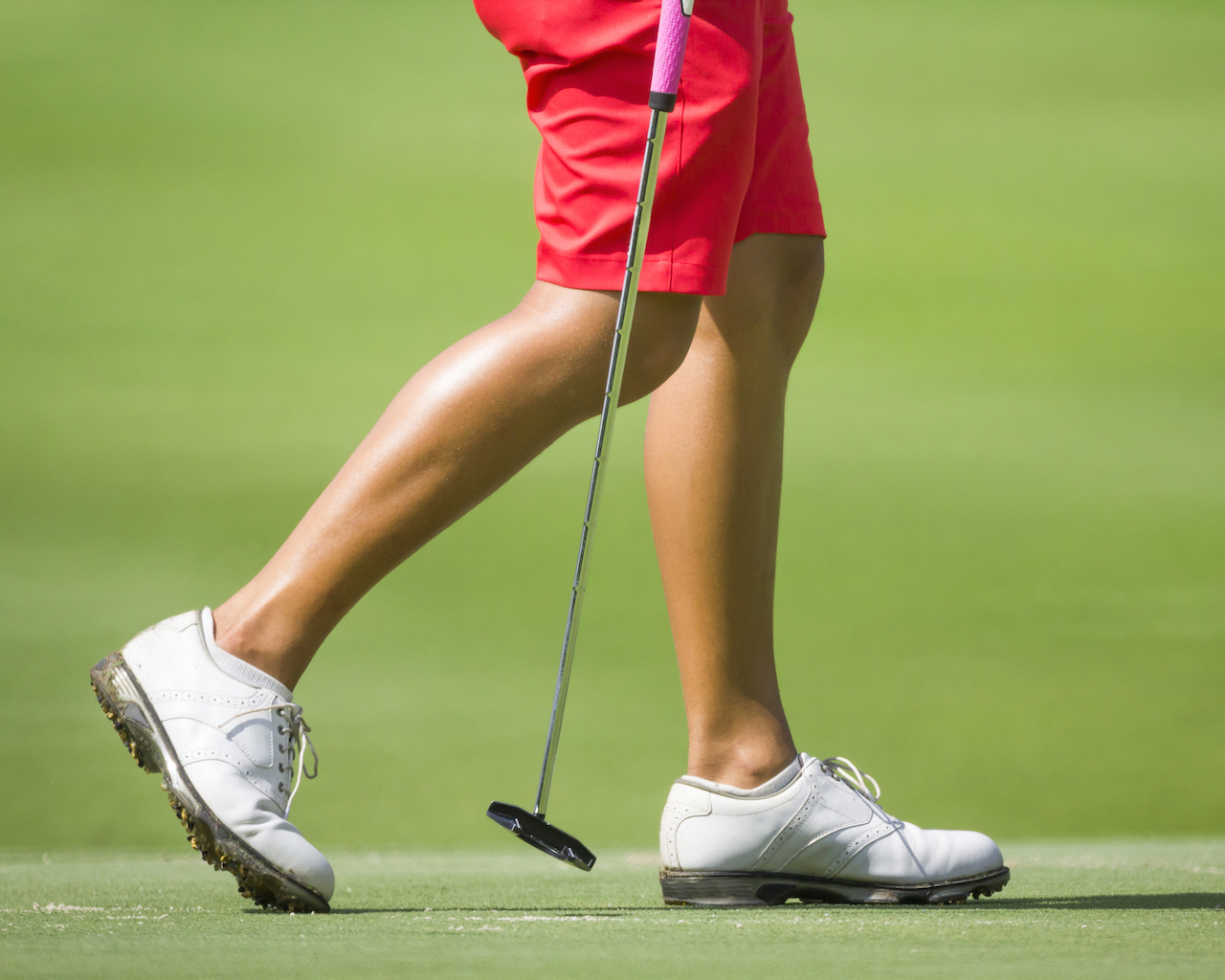 A sneaker-style golf shoe that is white with a black saddle, the Etonic Women's Lite 100 is 15 percent lighter than standard women's golf shoes. It is water resistant and comfortable for walking. This shoe has been discontinued by the maker, but some Lite 100s are still available through online auction websites.
Lite Technology
The Lite 100 golf shoe uses lightweight components on the sole, insole, lining and footbed. The result of the "lite" technology is a shoe that is significantly lighter and more flexible than a standard women's golf shoe.
Inside the Shoe
The interior of Etonic's "Lite" line of golf shoes is lined with a lightweight removable foam footbed and high-quality soft sock liner. Etonic included its "bio-cushion" insole and special heel technology for additional comfort, support and stability. The tongue and collar are highly padded to avoid rubbing.
Outside the Shoe
The exterior of the Lite line of shoes is made with lightweight synthetic uppers and soles. The soles combine six standard non-metal spikes (two at the heel and four at the front) with pyramid-shaped nobs for better grip. The spikes are replaceable and the shoes are water resistant.
Dri Lites
In addition to standard lightweight shoes, Etonic makes women's "Dri Lite" shoes, which are made of full-grain leather and lined with the company's "dri-tech" waterproof liner. These shoes are the next generation of the Lite series, the Lite 200.
Etonic on the LPGA
Etonic is represented on the LPGA by Brittany Lincicome and is a partner with the LPGA's Teaching and Club Professionals group. The company is the official shoe and glove provider to the women's Duramed Futures Tour.
Etonic Company
Etonic has been in the athletic shoe business since 1876 and has long been a leader in golf shoe technology. The company debuted the first waterproof uppers and biomechanically correct golf shoes in the 1980's and was a leader in the development of spikeless technology in the 1990's. The company makes shoes for myriad sports, including running, walking, bowling and hiking.